Rhodes to Oxford: Ashoka student's incredible journey of learning, unlearning, and everything in between
Vighnesh Hampapura is the first Ashoka Undergraduate to be selected for the esteemed Rhodes Scholarship.
Shreya Chatterjee
22 December, 2020 | 15 min read
The phone kept buzzing. Vighnesh Hampapura has just been selected for the prestigious Rhodes Scholarship, the oldest graduate scholarship in the world. Naturally, the first question I asked was about how he was feeling. Vighnesh said, "It's exhilarating! You know, I remember talking to my friend, Pratiti, in our first year about how the chances of getting something like Rhodes was so far and feeble. So it hasn't sunk in completely – both the scholarship and the fact that I will be at the University of Oxford this time next year. I am also in a spirit of adventure, I think. How are the courses going to be there? What people will I meet? What new interests might I develop? And, simply, all the new directions life may take. Not knowing is very exciting!"
This put a smile to my face. The overwhelming feeling of achievement might often be difficult to grasp. The process of finishing and waiting can often be nerve-wrecking! "There's also some relief? The process of applications and selections was long and elaborate. There were three rounds of interviews this time after the review of applications. And what can feel better than finishing and prevailing?"
Well, what can be better than this? Vighnesh is the first Ashoka Undergraduate to be selected for Rhodes. What does this mean to him, I asked. He responded without missing a beat, "Isn't it just chance that I'm the first Ashoka undergraduate?"
"I am sure there will be many more, and as second, third, twenty-first, they will all be incredible as well! I think it's really a feat that Ashoka has produced two Rhodes scholars and many, many brilliant people within years of its inception."
But what inspired him to apply to Rhodes in the first place? His idea was originally to take a gap year, finish the translation work that he is presently doing, and simultaneously work on his graduate school applications.
"But then I remembered the Rhodes scholarship and decided I would fill in just that. You see, Rhodes isn't just the opportunity to study at Oxford, which itself is a bounty, but also a community of diligent and passionate people who work in various fields of human interest. Imagine the collaborations one can forge there! I also thought my interest in the project of a humanities education finds resonance in the ethos of the scholarship, and so I gave it a chance."
It was one of such chances that landed Vighnesh at Cambridge University for a summer semester in 2019. Talking about his experience there, he said, "I did the Shakespeare and Renaissance programme at Cambridge. It was different from Ashoka in that we mostly had lectures with minimal student input. But there were ingenious courses. In the class with Vivien Heilbron, an Emmy-nominated Shakespearean, who taught us acting through The Winter's Tale, I learnt new approaches to perform Shakespeare. I was yet again reminded how important literary criticism is to put up a play.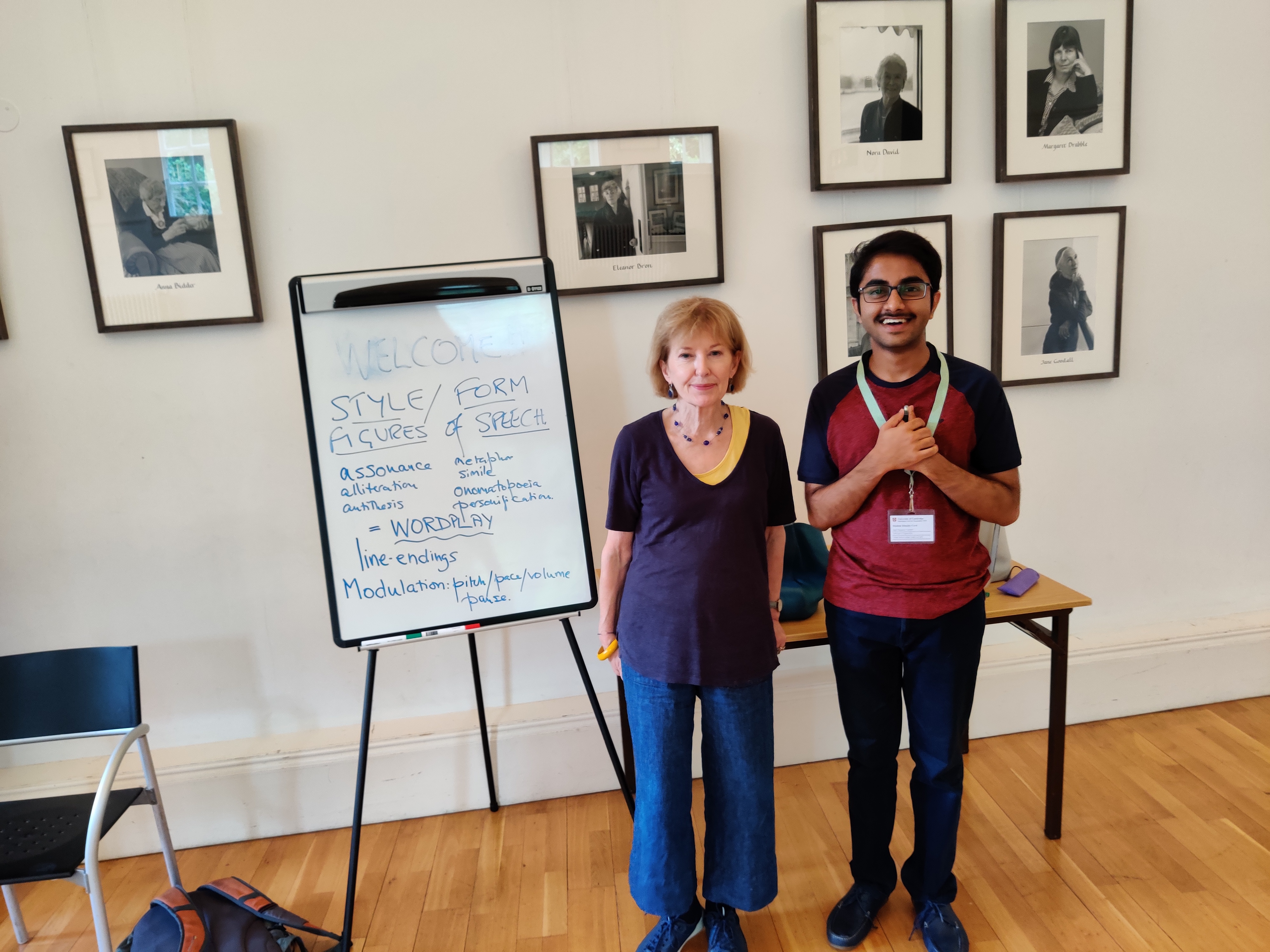 And then, in another course, we read Henry IV Part I alongside its historical sources, all refashioned by Shakespeare. It was like a playwrighting workshop. What was beautiful at Cambridge was the diversity of age: along with undergraduates were retired advocates, working doctors, carpenters. Age and employment weren't obstacles for these people to read Shakespeare at a university. This is much like AshokaX, which may be the first such programme in India?"
Apart from his academics, Vighnesh has involved himself in many co-curricular activities at Ashoka. These activities have provided him a stage to express himself in myriad ways, and helped shape him as an understanding and overall, a fun-loving person. Speaking about his experience working for Ashoka's Young Scholars Programme (YSP), Vighnesh said, "I was an Academic Counsellor at YSP. These are high school students who are coming in to have a peek into the liberal arts experience, which means we have to employ the pedagogy of our own classes in the discussion sections and workshop modules that we conduct. This can be a little tricky, you know, because they're still used to their rote methods, and you've just learnt so much, and it's tempting to impose ideas and stances on them! But you shouldn't. So YSP was really educative, to begin from scratch and build the class up, listen to the class in front of you so that you know where and how to pitch the discussion.
I also had the opportunity to design mini-courses for the modules, like Oral Lore is No Bore, which was about the idea of storytelling—from grandmother's tales to Greek epics—that we would explore by performing oral lore. Or Refuge in Literature, where we used fiction to talk about refugees and nationalism, usually branched under politics or international relations. It was all great fun!"
He has also been an active member of many clubs and societies at Ashoka. "I don't think there could've been another place where many of my interests came together as they did at Ashoka," he said.
He has dabbled with many clubs and societies over the years. "But maybe I should highlight the three key spaces. Sandhi, the languages society. I can't forget the crazy debates and brainstorming we did there as we went through founding it, all with a passion for the various axes of language – linguistics, politics, culture, literature. I branched out somewhere in between to the literary bit, exploring its contours, in Epigraph, the literary society. This is the society in which I had the most investment, because it is also a personal project – to take the literary beyond the classroom, and without the pressures of coursework. And The Indian Choir is where I found a musical family. They are my favourite musicians, and orchestrating the Religious Rebels concert with them is one of my highlights at Ashoka."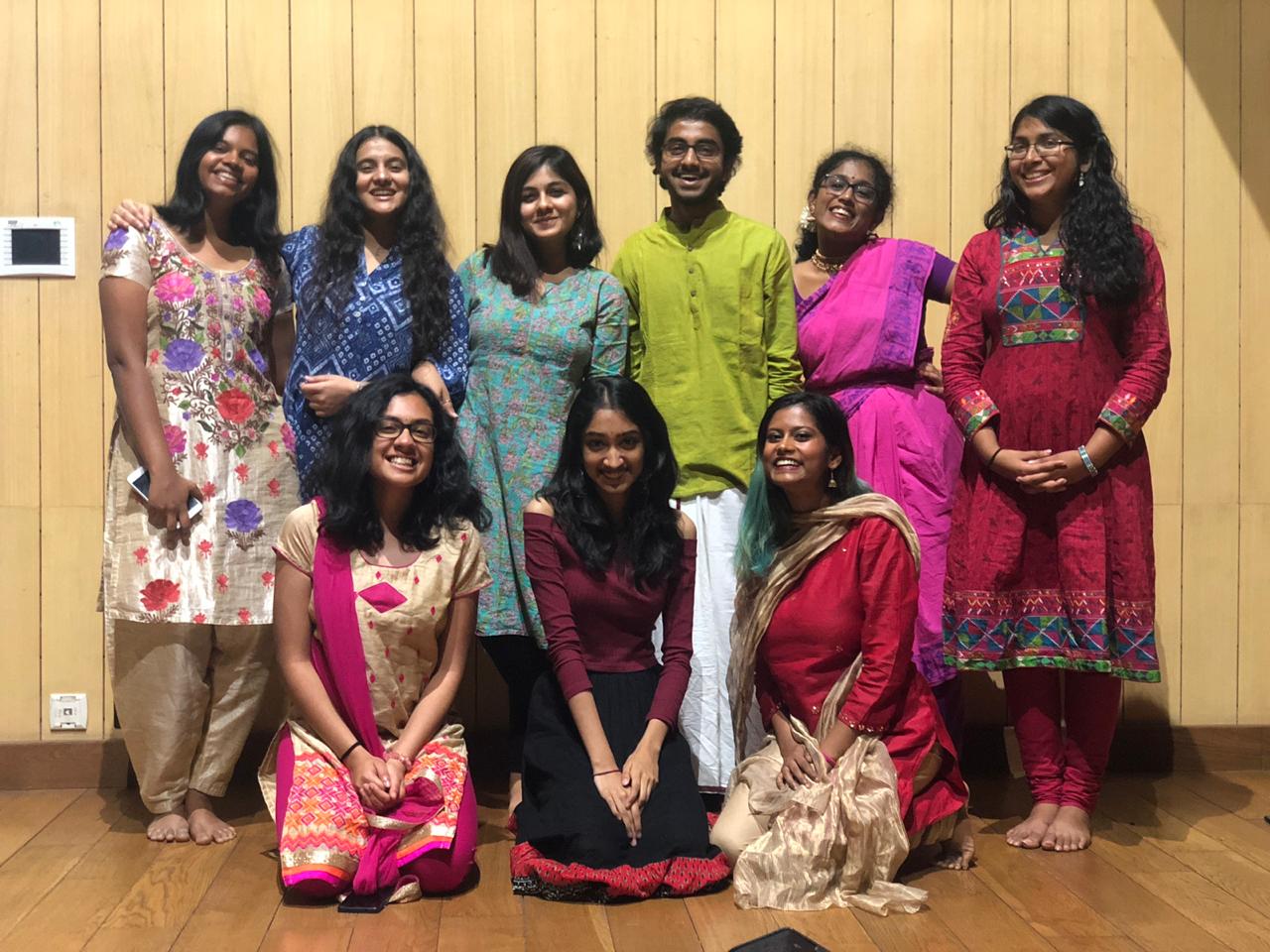 How does it feel to be at Ashoka now that you know your next stop would be the University of Oxford? I asked. His answer was immediate, "Being at Ashoka means that the sheer pleasure and importance of learning – of thinking about things, of recognising the complicatedness of our worlds – is valued. It nourishes a certain critical temperament that may make life confusing but all the more breathtaking."
For him, Ashoka has been a place of comfort, a place where he has found many passions and opportunities, and a place he lovingly calls home.
"You see, it was through Ashoka that I landed at Sahapedia. It was because of the financial aid the office of GESP gave – on top of the Cambridge scholarship – that I could make the voyage to attend the summer school." His eyes lit up particularly talking about the English and Creative Writing department. "Again, so many things have come from here. Right from the second semester, Professor Arunava Sinha has been mentoring me, even sending a twenty-year-old as a literary journalist to Jaipur. A lot of my first questions were born in my research assistantship with Professor Rita Kothari. And working as the English representative under Professor Gil Harris means that one learns along the way what this major means.
I must name the five professors who have had the greatest influence on me: Arunava Sinha, Madhavi Menon, Mandakini Dubey, Sharif Youssef, and Abir Bazaz. I owe the kind of reader and human being I have become to their existence. And as for the three incomparable human beings I have had the fortune of befriending at Ashoka—Shree Thaarshini Sriraman, Yashasvi Arunkumar, and Adit Shankar: I can only say thanks. They have patted me, fed me, warded off typhoons, stayed with me despite myself, and made me feel what it is to be loved."
At Oxford, Vighnesh plans to pursue his master's degree in nineteenth-century literature and comparative literature. "But I have two more weeks to decide, and that's never good, you know? Choice makes one often confused. Whatever it will be, it's literature for sure," he said.
And about his plans for the future, he is open to, as I quote him, "where the tide takes me."
He said, "In a few years, I should be able to be researching, asking important questions about the way we live and narrate our lives, while simultaneously teaching people how to read, in all senses of that word. As long as that is happening, the more by-lanes I can travel, the better."
Speaking with Vighnesh, it appeared to me that the amalgamation of both learning and unlearning is what strengthens his prowess.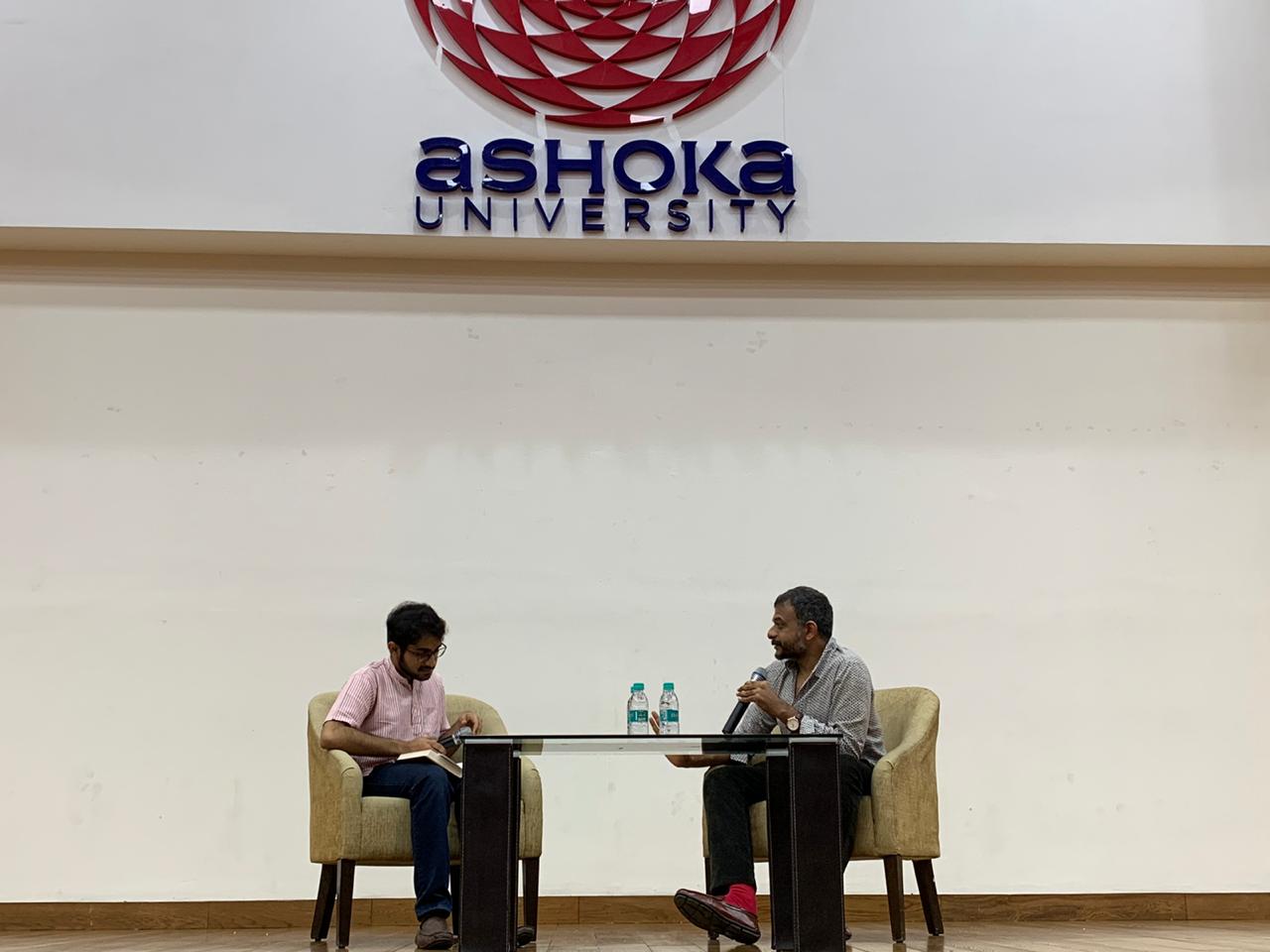 We have come to the end of our conversation, and I asked him if he has any advice for his friends and juniors vying for the Rhodes Scholarship. "I think it becomes important to be able to explain why we're doing what we do, and why it might be important. So there needs to be some confidence too. And for that, paradoxically, maybe we can be a little less serious about ourselves?
To be very serious means that we want to make no mistake, say nothing that may be wrong, which isn't possible, so it's a failed exercise, and we lose our confidence. It's better to be open to thinking rather than being right. I don't think any Rhodes scholar including myself is some perfect mould of humanity, and thank god for that! There is another thing I have to say: that despite everything—passion, direction, hard work, sincerity—it may not work out at all, and that's still fine. So we apply with all honesty, but again we don't take it all too seriously."
In the end, Vighnesh taught me that one must be able to have fun with the experience of applying because that experience alone can teach a lot.
Vighnesh Hampapura, currently pursuing ASP (Ashoka Scholars Programme) graduated with a Summa Cum Laude in BA (Hons.) English in May 2020. He is presently writing his undergraduate thesis on questions of identity and desire in the drama of the late playwright and Rhodes Scholar, Girish Karnad. He will be heading to the University of Oxford in 2021.
---