Science Policy Initiative
Landscaping Priority Areas for Blockchain in India - 24th January 2020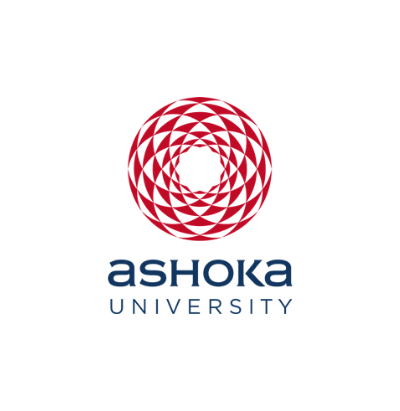 Office of PR & Communications
25 January, 2020 | 10 Mins read
Ashoka University, in its first of its kind science policy initiative, hosted a high level deliberative workshop on blockchain technology (BT), on 24th January 2020. The overarching theme of the workshop was 'Landscaping Priority Areas for Blockchain: Cryptoeconomics, Capacity building, Scalability, Security'. Subject experts from the government, academic fraternity and the industry participated in the meeting, facilitating effective and productive deliberations.
Featured Discussions
1. Blockchain as an Emerging Technology: BT is experiencing an exponential growth globally, thanks to the surging investments and rising number of start-ups in the field. Where global funding has been popularly concentrated in start-ups offering crypto-exchanges, payment services and digital wallets, the investments have also been gradually diversifying beyond BFSI to include infrastructure and high-tech BT solutions. In India, most number of use cases can be witnessed in land title registrations, digital certification and governance. The enterprises are also leveraging private permissioned BT networks to address their immediate business challenges which is also as the preferred technology to drive network effects. Supply chain management, telecom, healthcare, retail trading and farm insurance are emerging as potential areas for deployment of BT.
2. Capacity Building: Blockchain combines the features of cryptography and distributed computing. The emerging demand is generating widespread interests and inquisitiveness in BT as a field of specialised study. Higher education, advanced research & development and interdisciplinary studies in BT could be critical in achieving a deeper understanding of its theoretical foundation, the socio-economic dynamics, and BT's interplay with other emerging technologies like AI and IoT. Globally, blockchain-driven employment avenues are increasingly becoming popular. However, the job market is also witnessing growing instances of skills mismatches in this field. The scarcity of trained BT programmers and application developers combined with demand and supply mismatches of blockchain skills and capabilities, calls for greater investment in human capital development through focused skills development and training initiatives.
3. Scalability and Security: Blockchain-based systems currently face inherent scalability and privacy challenges that significantly hinder further adoption of this nascent technology. Addressing these two concerns has emerged as an important focus in this field. For example, though permission less blockchain applications have achieved record growth, their ability to scale and increase transaction capacity is fundamentally at odds with their approach to security through wide replication. Most Blockchain are, at their core, massively distributed and publicly accessible data bases; therefore, the task of ensuring that the data they store do not betray user privacy.
4. Policy Landscape: Sound policies and regulations are key enablers to support the development of a holistic blockchain ecosystem. World-wide, several countries have been practicing favourable regulatory approaches towards blockchain. Ranging from focused regulations governing the use of digital currency to the formation of separate laws on BT, these economies have been able to integrate blockchains in leading mainstream economic initiatives.
Policy Suggestions
1. The creation of a national regulatory body or a working group on BT comprising of stakeholders from the government, academia and the industry, to foster innovation and adoption of BT through the formulation and implementation of proactive, consultative, sound regulatory practices and an enabling policy environment in India.
2. Actively engaging the relevant stakeholders from the academic community and the industry in the national policy formulation process.
3. Offering a 'regulatory sandbox' environment that allow the testing of innovative applications on BT under a transparent regulatory framework. Formulating and implementing specific Bills and Acts on BT to encourage the monitoring of blockchain entities and smart contracts. In other words, tight regulations governing security standards to address scalability concerns and security vulnerabilities.
4. Strict laws and legislations governing data use, storage and sharing combined with stringent compliance regulations, to enable the flow of updated and secure information in a decentralized network setting.
5. Recognizing bitcoin, digital currencies and tokens as legal tender governed by well – defined regulatory guidelines on virtual currency market, crypto-exchanges, cryptotransfers, etc. Exploring the possibility of implementing crypto-taxation to regulate cryptocurrencies from manipulating prices.
6. Provision of incentives, financial grants and subsidies for advanced research and development and higher education in this emerging technology field (through specialized courses and interdisciplinary research).
7. Strengthening academia – industry and academia – government collaborations and partnerships to enhance awareness and information dissemination on the subject, spearhead specialized research initiatives, devise and teach employment oriented curriculum backed up with cross training programs to mitigate skills mismatches in the field and generate employment opportunities.
8. Reinforcing an investor friendly environment to improve private sector investments in the field along with the public sector as well as to capitalize on the emerging scope of BT in potential sectors like supply chain management, retail trading, healthcare, etc, extensively.