Semester Study Abroad – Destinations for Ashoka Students for Spring 2023
For spring 2023, GESP office-initiated student semester exchange programs at 6 Ashoka partners including four new partners: University of Geneva, Connecticut College, University College Maastricht and Linnaeus University. Ashoka's students participated in the study abroad programs across various disciplines ranging from undergraduate to PhD students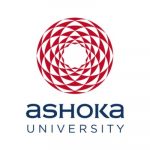 GESP
13 April, 2023 | 4m read
Through the Office of Global Education and Strategic Partnerships (GESP) Ashoka students have the opportunity to study for a semester abroad at one of Ashoka's partners or other universities and take courses for credit. This greatly enhances the academic trajectory of these students.
Semester abroad through a student exchange or beyond is a transformative experience that allows students to travel to different corners of the world, immerse themselves in diverse cultures, gain new academic and personal perspectives, and establish lifelong connections with individuals from all over the world. In the 2023 spring semester, Ashoka's students participated in study abroad programs across various disciplines, ranging from undergraduate to Ph.D. students.
Ashoka students had the unique opportunity to study at renowned universities such as the University of Geneva in Switzerland, Connecticut College in the USA, University College Maastricht in the Netherlands, Linnaeus University in Sweden, University of Pennsylvania, and Columbia University in the USA. From bustling metropolises to quiet countryside, Ashoka students had the chance to experience the world's vibrant and diverse glory.
Through this program, our students not only learned from distinguished professors but also engaged in exciting research projects and extracurricular activities that enriched their lives in meaningful ways.
Three Ashoka students, Diya Jain, Suhani Mittal and Krutika Sahu are away at the University of Geneva, Ishika Shah is at University College Maastricht in the Netherlands, Vedika Bagla is studying this semester at Connecticut College, while Aaryan Chhabra is at the University of Pennsylvania and Esha Thakran and Diya Roongta are both at Columbia University in the USA.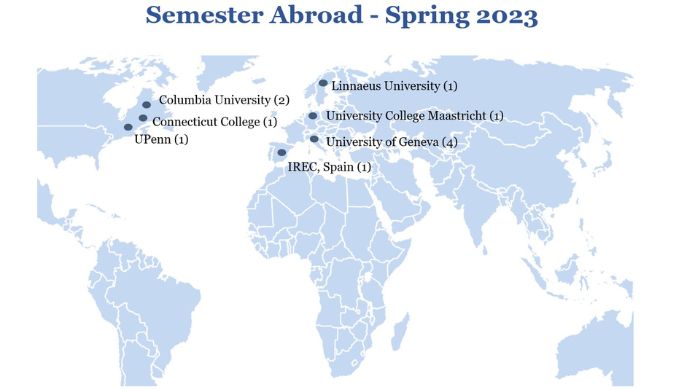 Suhani Mittal, UG'24, is spending her exchange semester at the University of Geneva, and shared her experience, "Studying in an inherently multilingual European country, I have gotten exposure to not only a different style of university atmosphere but also different languages, cultures, etiquette, ideologies, FOOD etc. Geneva also happens to be home to some very important organizations, contributing more to my knowledge base, every time I step out or even talk to someone new. It has now been a month into this semester abroad, and I've just fastened my seatbelt for all the things I'm yet to learn!"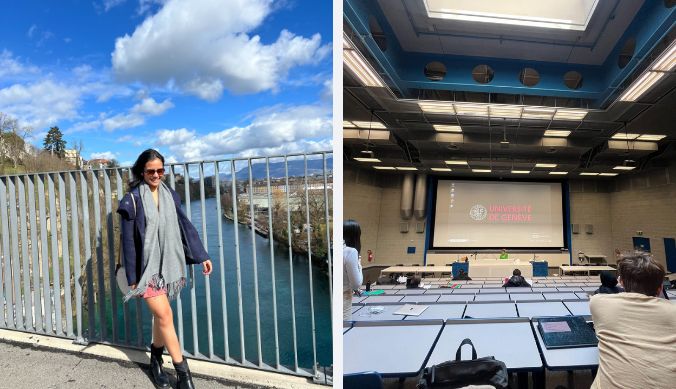 International Research Opportunities
In addition to studying abroad for a semester, several Ashoka students are now also undertaking international Research Internships.
Prisha Tiwari, ASP'23, a student of Biology at Ashoka spent a month-long internship at Instituto de Investigación en Recursos Cinegéticos (IREC or Institute for Game and Wildlife Research), a renowned genetic research facility at the University of Castilla La Mancha, Ciudad Real in Spain. Her research primarily focused on studying game animals and promoting sustainable hunting practices so as to maintain and conserve biodiversity. During her time here, she had the opportunity to learn with and get mentoring from Giovanni Forcina and José Dávila. 
Prisha is writing her ASP Capstone Thesis under the guidance of Ashoka faculties, Dr Balaji Chattopadhyay and Dr Kritika Garg. She has also worked in their lab – The Evolutionary Genomics and Speciation Lab for two years and thanks them for this research internship opportunity.