Spreading Smiles and Changing Lives
Nitin Jain shares his journey with the Spread Smile Foundation, which is one of hope and transformation, driven by a desire to make a change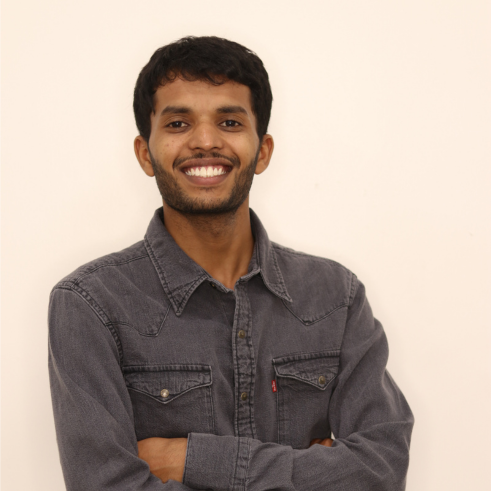 Nitin Jain
21 November, 2023 | 6m read
Amidst the shadows, hope's ember gleamed,
In the slum's embrace, we dared to dream.
With unity and innovation, our strength took flight,
Spread Smile Foundation, a beacon of light.

In the bustling streets of Sonipat, I, Nitin Jain, embarked on a journey of hope and transformation, driven by an unwavering determination to make a change. The values I learnt from my family and the teachings of Jain monks played a vital role in my life towards being kind and selfless. This story, set against the backdrop of the Spread Smile Foundation (SSF), is a testament to the profound impact that a shared vision, along with the collective efforts of many, can have on the lives of thousands.
Inception of a Dream
My journey to founding SSF was far from ordinary. It all began five years ago with a simple yet profound observation—the sight of underprivileged children living in dire circumstances, often begging on the streets and scavenging for survival. These young souls were deprived of a fundamental need—education. The lack of access to even the most basic amenities was a heart-wrenching reality, and I felt compelled to act.
The Spread Smile Foundation was thus born, brought to life by the compassion and determination of a few individuals who shared my vision to make a difference with the tagline "Youth Building Youth". I faced scepticism and doubts regarding the feasibility of our work, especially when it came to educating underprivileged children. People questioned whether it was a worthwhile endeavour. However, this only fuelled my determination to prove the naysayers wrong.
Championing Education
One of the early obstacles we encountered was convincing parents to allow their children to attend Pathshalas (an informal free-of-cost Pathshala running for two hours) set up by the Foundation. Many parents believed that their children's futures lay in performing household chores, not in classrooms. It took persistent efforts to convey the value of education and gain their trust. We did not just focus on boys; we were equally determined to ensure that girls who are often at the most disadvantage, were given access to education. The struggle to convince families to let their girl children attend the pathshalas was another uphill battle. Our advocacy against child marriages even led to the prevention of early unions for five girls.
Naman, the co-founder of SSF and a Young India Fellow from the 2023 batch has played a pivotal role in connecting the foundation with the Centre for Entrepreneurship. SSF has been providing products to CFE and promoting products made by marginalised communities, with the proceeds contributing to their upliftment.
Ananya Kaushal, an undergraduate student from the batch of 2023 of Ashoka University, is a dedicated member of the Spread Smile Foundation. Her contributions include daily teaching to underprivileged students at SSF's Pathshala.
My commitment, as well as that of my team, knew no bounds. We taught children all seasons, from scorching heat to relentless rains and chilly winters. We continued to hold classes under trees and in the open, maintaining a steadfast commitment to our cause. Some people suspected government funding, but it was crucial to convey that our efforts were voluntary and driven by our passion. The path was strewn with obstacles, but each challenge only served as a stepping stone toward the Foundation's mission.
SSF, which started with just five children, has now touched the lives of thousands. Through Pathshalas, we have managed to get children who never attended school enrolled, either in private or government schools, covering all expenses. The Foundation has grown from a small group to a formidable organisation with over 1900 members and 37,000+ people connected through various projects. It is a delightful fact that three 10th-grade students of SSF achieved scores of 80% and above in their exams. Their school granted a day off to celebrate this milestone, which had not been seen in the past five years.
Empowering Communities
SSF embarks on a diverse array of projects, each aimed at uplifting underprivileged communities. Project Vidyafal provides education through informal schools, while Project Aao Behno Chuppi Todde distributes sanitary napkins and raises awareness. Project Swasthya organises free health camps, and Project Poshan offers essential nutrition. The Foundation extends its compassion to orphans through Project Maasoomiyat and elderly residents in old-age homes through Project Dharohar. Project Jeev Daya focuses on serving helpless stray dogs, while Project Kartavya caters to cow welfare.
SSF's impact transcends local boundaries. Project Jan Jagoo advocates against giving money to begging children, and Project Raktadan conducts blood donation camps. The Foundation is deeply committed to skill development through Project Kaushal Vikas and environmental conservation through Project Paryavaran. The Project Adhbhut is dedicated to hair donation for cancer patients, reflecting the foundation's compassion towards those courageously fighting cancer.
These projects reflect SSF's unwavering dedication to comprehensive development. Our work extends beyond charity, involving youth participation through the Project Youth internship programme. These initiatives underscore the Foundation's belief that collective efforts can bring about real and lasting change.
In the challenging times of the COVID-19 pandemic, SSF operated a free vaccination centre in Sonipat City. We administered over 57,000 + vaccine doses, including students from Ashoka University. Additionally, we provided home-cooked meals to patients in home isolation and served food to over 500 people from marginalised communities, demonstrating their unwavering commitment to the welfare of society.
Accolades and Recognitions
SSF has received numerous accolades, including the Indian Humanitarian Award from the Indian Book of Records. Global Hues and CSR Journal have also featured our story. On a district level, we earned appreciation from the Sonipat district administration under the Haryana government's Amrit Kal Mahotsav. I received the Sonipat Ratna Award and Youth Icon Award and was felicitated by Dainik Jagran and Haribhoomi newspaper.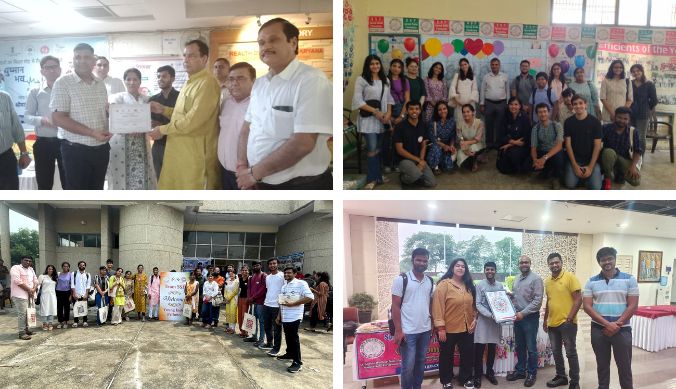 Ashoka University's Empowering Influence
The Young India Fellowship and the course at Ashoka University, Deconstructing Social Sector Development in India, have been instrumental in my journey to strengthen and expand the operations of Spread Smile Foundation. The knowledge and skills I have gained through these educational experiences have allowed me to enhance the foundation's working methodology and impact significantly. As a result, we have created a greater positive influence on the community, spreading smiles and making a real difference in the lives of those we serve. The visit by Professor Seema Bansal, the Managing Director of BCG, and Professor Shoikat Roy along with the course students, was a remarkable experience. Their insights and perspectives on working for underprivileged communities were invaluable. It was heartening to receive their appreciation for the dedicated work that Spread Smile Foundation has been doing. Such recognition from experts in the field motivates us to continue our mission and further strengthen our efforts to create a positive impact on the lives of those we serve.
Young India Fellows under the YIF Cares initiative also visited the Spread Smile Foundation and celebrated Independence Day by spreading happiness. Spread Smile Foundation has also set up stalls at various Haats organised at university with the guidance of Abhishek Ji from OSA and Ekanto Ji from CFE.
Expanding Horizons and Envisioning the Future
With branches established in Delhi, Ghaziabad, Chandigarh, Mohali, and Noida, SSF's footprint now spans across multiple regions, impacting over 37,000 lives through 12+ active projects. The passion of over 1,900 volunteers and 5,900 interns demonstrates the power of teamwork. Along with this, we run a charitable dispensary that provides free consultations, medicines, and lab tests to thousands of people so far and a free sewing centre to train women and provide them livelihood by earning after learning skills. Along with this, the Foundation also provides nutritional support to 160+ TB patients.
As the founder, when I set foot on Ashoka University's campus for the Young India Fellowship, I was humbled by the tremendous show of support from my SSF family. Over 100 dedicated members from the Spread Smile Foundation accompanied me on this new journey. This moment epitomises what SSF represents—not merely an organisation but a tight-knit family, a community bound by the shared goal of spreading smiles and creating a profound impact in the lives of those in need. Our journey has been nothing short of incredible, and as we look ahead, we envision a future where our influence continues to expand, reaching even more lives. Together, we embody the incredible power of compassion, unity, and an unyielding commitment to driving positive change.
As we look ahead, we envision a future where the influence and impact continue to expand, touching the lives of even more people. Their journey exemplifies the idea that through unity, dedication, and a relentless pursuit of positive change, we can create a world where smiles abound and compassion knows no boundaries.
---
(Written by Nitin Jain, the founder and President of the Spread Smile Foundation and a Young India Fellow from the batch of 2024)