Student clubs and societies add to vibrant campus life
Here is a glance at the diverse extra-curricular activities at Ashoka, which have increased significantly with more students on campus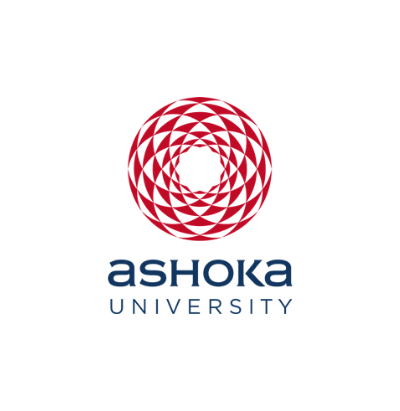 Office of PR & Communications
31 January, 2016 | 5 Mins read
January, 2016: Close to clocking two years, campus life at Ashoka has certainly come a long way. With a few baby steps taken only a year and half ago, students at Ashoka have beautifully shaped a creatively vibrant and dynamic campus culture.

The founding undergraduate batch was given the challenging task of moulding what being a student at Ashoka means. Academics, co-curricular, extra-curricular, student elections, sports, events and activities – you name it, and an Ashoka student was, and still is, right at the helm of it.
With an approximately 50% increase in the number of student clubs from 2014 to the present, it has indeed been overwhelming to see the campus culture grow so splendidly. With the second batch of enormously talented undergraduates on campus, the richness of extra-curricular activities on campus has only been added to.

With 32 registered clubs at present, all are burning the candle at both ends to paint their canvases with their creative talents. It is worth mentioning a few that have taken off most actively.
Music Society, with multi-faceted clubs under its umbrella, has performed on several occasions on campus, hosted open mic events which have been a hit with the larger student community, and performed and won accolades at various inter-college festivals and competitions. The society has also very successfully initiated the "Peer Learning System" in which students engage through peer-to-peer mentoring and training through scheduled classes and sessions. The Music Society works with Indian and Western styles, along with original music productions and compositions, and has got the campus humming along to the "sound of music".
Neev, the community service club, has been silently driving a movement of change. With an emphasis the health and education spaces, the club is gradually launching various programmes to fulfil these aspirations. The club has been conducting educational and extra-curricular classes on campus for children from the neighbourhood. With regular and active engagement with the neighbourhood, the club has initiated a mutual teaching-learning process and opened up new windows for learning and engagement.
From weekly film screenings which began as a means to end a week full of assignments, tests, projects and classes, the Film Society has grown into a more interactive group. Using film as a means to raising awareness and sensitising the community to various socio-political issues; to screening films recommended by faculty; and to simply unwind at the end of the week – the Film Society is doing it all.
Abhinaya, the dance society, has been one of the most active clubs, delighting the audience with remarkable performances – covering a vast span ranging from classical, to fusion, contemporary and western.
Kirdaar, the theatre society, has put forth some stellar performances on and off campus and has brought the campus alive with vibrant performances as diverse as those involving social issues, to intelligently drawn spoofs. Be it street theatre or the stage, Ashoka's very own Kirdaar pulls them off with élan. The Debating Union, too, has made a mark on several big platforms.
Ashoka's campus brims with immense talent and creative potential. The number of clubs that exist, with undergraduates and Young India Fellows both being a part of them, is proof of the colossal potential that the campus has. The recently held club showcase, Jashn-e-Jazba 2016, saw many old and new clubs perform par excellence. Our students have made us proud and we can only look forward to seeing even more in the time to come.
(The writer is Senior Programme Manager, Office of Student Life)