Students in the Global Citizenship Initiative at Lehigh University visit Ashoka over Winter Break
A study group of 23 students and 3 faculty doing a course in India, under the Global Citizenship Initiative at Lehigh University (an Ashoka partner) visited the campus during the winter break.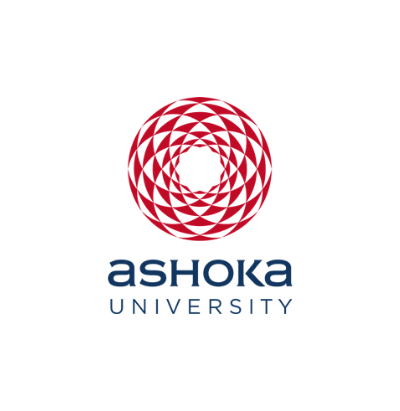 Office of PR & Communications
17 January, 2020 | 5 Mins read
The Global Citizenship Initiative is an interdisciplinary programme that prepares students for engaged living in a culturally diverse and rapidly changing world.
During their visit to India, they spent 3 days at Ashoka. The Office of Global Education and Strategic Programmes (GESP) designed a 3-day educational experience for the group with an emphasis to give students an exposure to different elements of academics and campus life at Ashoka.
This was the first visit of Lehigh students to Ashoka and marks the beginning of a more robust student study and exchange programme. The students had a busy and engaging week at Ashoka where they met faculty, staff members, interacted with students and enjoyed a slice of Ashokan campus life.
The students explored the theme of climate change, environment, and sustainability through several sessions led by the faculty and staff. Professor Mahesh Rangarajan, Head of the Department of History, presented the Future of Nature and Professor Mitul Baruah, Assistant Professor of Sociology and Anthropology, took a session on water from the perspective of the Global South. More hands-on sessions like a village walk to Asawarpur, initiatives making Ashoka a more sustainable campus and local landscaping pushed the presentations beyond classroom walls and enabled students to engage with the outdoors.
The students met Mr. Pramath Sinha, Founder and Trustee, and Vice-Chancellor Professor Malabika Sarkar, who shared the journey of Ashoka with them. They were particularly intrigued to know about the Ashokan emblem and its layered meaning. The students also had the opportunity of interacting with various Centers at Ashoka. Professor Gilles Verniers, Head of the Department, Political Science and Co-Director of the Trivedi Centre for Political Data, conducted a session on political data and the work at the centre while Ishan Mahendru from the Centre for Studies in Gender and Sexuality examined the idea of consent when thinking about sexuality. Last but not least, Ingrid Srinath, Director, Centre for Social Impact and Philanthropy spoke with the students about the trends in philanthropy in India and how it can be studied with data.
The course convener from Lehigh, Dr. Karen Rodríguez thanked Ashoka for the experience and said "Students were just thrilled with every activity and talk…We could not have felt more at home and more inspired."
The students also had the opportunity of interacting with many Ashoka undergraduates and Young India Fellows during a lunch-time interaction. They shared and exchanged views on a range of themes like liberal arts education, politics in the country and life on campus in Sonepat. There were other fun-filled sessions held on Indian attire, music, and traditional games. The students took interest in the various sartorial cultures of the subcontinent and tried draping the saree and mundus. They also enthusiastically took part in the traditional game from India called kho-kho. Lehigh students ingratiated themselves with Ashokan traditions like Sopaan and Open Mic that was organised on campus during the week. We saw many performances by talented students from both universities with slam poetry and music as a highlight. Several Undergraduate students helped and participated in organising these events on campus.