Summer Internships at Ashoka
Internships provide a natural extension to the Ashoka educational experience by adding a valuable professional experience and building leadership skills for the students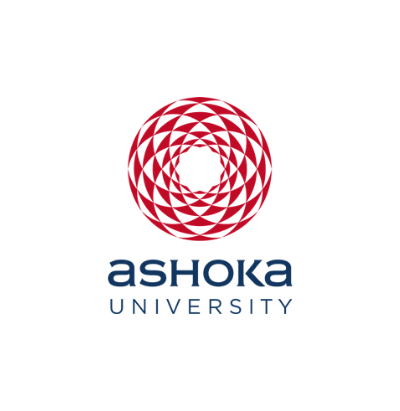 Office of PR & Communications
30 June, 2015 | 8 min read
June, 2015: In today's competitive world, work experience and on the job training is as important as classroom learning. To ensure this, the Office of Undergraduate Programmes at Ashoka has been working hard to offer a variety of internship opportunities to students; ranging from corporations, research organizations and social impact groups (NGO's).
The Summer Programme at Ashoka has three categories: Summer Abroad, Summer at Ashoka and Internships. "Internships are a natural extension to the Ashoka educational experience. They add a valuable professional experience and further enhance students' leadership skills," says Dr. Vanita Shastri, Dean, Undergraduate Programmes at Ashoka University.

Until now, students have accepted internships in over 20 companies like Pratham, Orkash, Nayi Dishayein, Zomato, Delhivery ranging across sectors. The internship programme is six weeks long. The students are already half way through and they have some interesting experiences to share.
Uttara Chaudhuri, an undergraduate student interning at ASER centre, an independent research unit within the Pratham network shares, "I am learning new ways to think about large scale systems and processes, the value of asking the right questions, and how to negotiate the balance between theory and ground realities. I am also learning to cultivate a work ethic which can withstand the distractions of an exciting work place. Most importantly, I have come to know the value of effective collaboration."
Pratham runs an early childhood programme in urban areas across the country and Uttara is working on mapping the key programmes onto various common parameters and will eventually create a standardized measurement framework.
The internship placements at Ashoka are at diverse organisations, and the nature of the placements varies. Some require office work, while others require hands-on work at field sites, schools, labs or clinics.
For instance, as a part of her internship, Krathika Parchani, an undergraduate student, is working at the Sambhavna Trust Clinic, which was set up by the Bhopal Medical Appeal to provide free medical care to victims of the Bhopal Gas Tragedy. "As a part of my internship, I visit the Rehabilitation Centre to meet children and spend some time with them. Every day at work is packaged with its own surprises – on some days I am amazed by the love and care with which patients are taken care of here, and on some days I am overcome by the horrors of the disaster that struck Bhopal." Krathika is currently creating a booklet for Sambhavna, and simultaneously working on some content for their website. She also does fieldwork which includes participating in awareness campaigns that teach health and hygiene issues.
There are a few students who have already completed a four week internship and have enrolled into another one! Arpit Kumbhat, who recently finished his internship at The International Federation of Red Cross and Red Crescent Societies in Bangkok is now waiting for his internship at media house, Network 18, to start in a few days. He says, "Working in a company with global operations has been a very rich experience for me. I got an overview of the way cross border relations between organisations are handled. The team was extremely supportive and the office culture was the best part of my internship." As a Communication Assistant, Arpit assisted in all internal and external communication tasks of the organization which included social media, collaterals, internal reports and newsletters.