The boy who dreamt beyond the stars
Aafaque R Khan, a Young India Fellow (YIF) from Ashoka's 2014 cohort, was one of the lead engineers in the Solar Ultraviolet Imaging Telescope (SUIT) payload aboard Aditya-L1
Aafaque R Khan distinctly remembers seeing four of Jupiter's moons through a telescope as a child. The episode made him curious. By the time he was a teenager, he had spent countless nights on the terrace of his Ujjain home, trying to spot star clusters and galaxies through his home-made telescope. "Perhaps that was when I started to dream about building bigger, better telescopes and becoming an astrophysicist," he says.
Over a decade later, Aafaque still has stars in his eyes and on his mind. A Young India Fellow (YIF) from Ashoka's 2014 cohort, Aafaque is currently a graduate student and Future Investigator (FI) on Future Investigators in NASA Earth and Space Science and Technology (NASA-FINESST) Grant at the University of Arizona. At an age when most of his peers are still settling into a professional role, he has already etched his name in history.
After all, how many can claim to have played a part in their country's first – and so far, only – mission for the Sun?
Aafaque R Khan was one of the lead engineers in the Solar Ultraviolet Imaging Telescope (SUIT) project aboard Aditya-L1 (India's first solar mission designed and developed by ISRO). In layperson terms, he played a key role in building one of the major instruments on board the observatory – the telescope which will study the Sun's atmosphere.
Landing this role, however, may have been destiny.
A mechanical engineer, Aafaque had planned to pursue higher education overseas. Having interned at Pune's Inter-University Centre for Astronomy and Astrophysics (IUCAA) earlier, he reached out to the Centre for letters of recommendation. Instead, impressed with his dedication towards Astrophysics, the Centre offered him a job as a lead engineer for the Solar Ultraviolet Imaging Telescope (SUIT) project. The SUIT project is one of the primary 'payloads' or technological instruments of the Aditya-L1 mission. This is the first time full disk images of the Sun will be taken from space in the 200-400 nm wavelength range. These observations will help understand why the solar atmosphere is hotter than the surface. It will also help to keep a tab on the charged particles which can prove to be dangerous for satellites in space and satellite-based communication.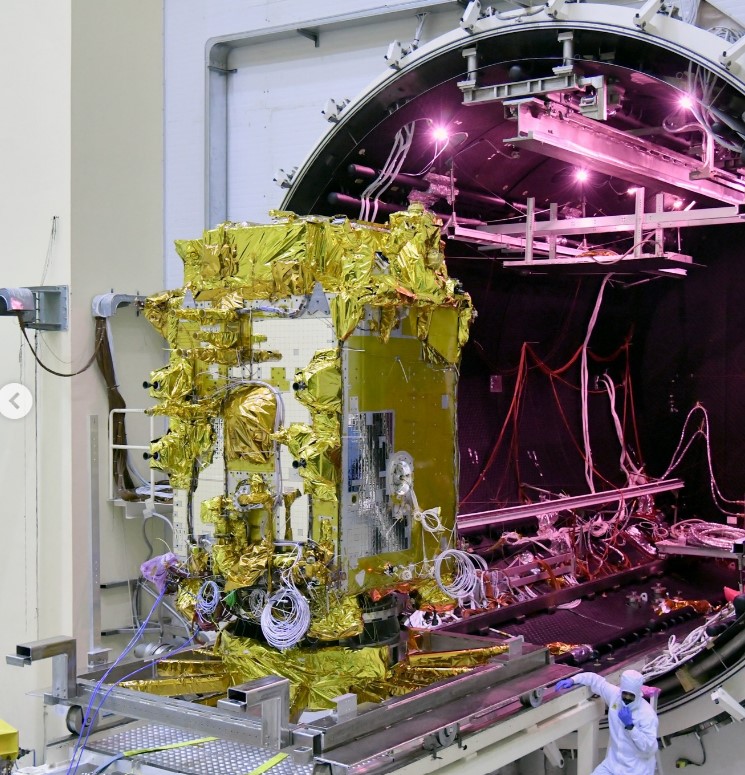 Aafaque recognised opportunities like these don't come often. He was immediately on board.
"We (at IUCAA) were looking for young people with high aims for themselves and who could be trained on space projects. Aafaque came out as an obvious choice… He is very ambitious and hardworking. His excellent ability to work in a team and volunteer to take up complicated and leadership roles make him an exceptional personality. Aafaque would make every member of the team feel inclusive and unique. I vividly remember his flawless sailing through the ISRO system of working and contacting different stakeholders in the project," shares Durgesh Tripathi, Professor at IUCAA and the Principal Investigator of the SUIT project.
Somak Raychaudhury, Vice-Chancellor, Ashoka University recalls, "I first met Aafaque when he was working on the design of the ultraviolet imager. I was then the Director of IUCAA and so, on a daily basis, saw how his work – and the whole project – took shape. A very innovative instrument was being built for India's first venture into Sun-watching from space, and Aafaque was keenly aware of his leading role in this innovation. He held together a team of young and talented people working on such an important instrument with teamwork, close interactions with other members, and his own brand of humour."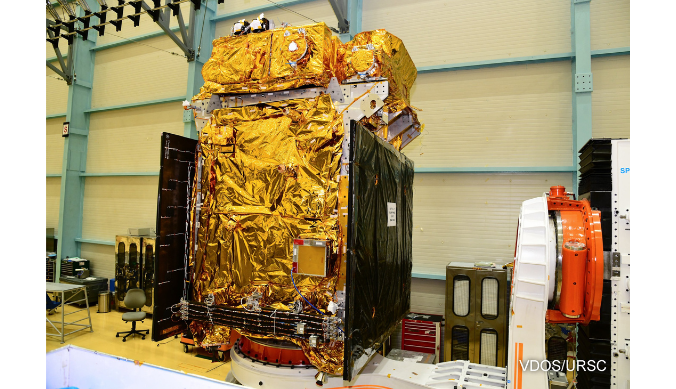 From 2015 to 2019, Aafaque dedicated his efforts to leading the end-to-end design and development of SUIT with various teams at IUCAA and ISRO. As a systems engineer, he was not just responsible for design details and technical problem solving, but also project management funding and systems engineering. All this, while being one of the youngest in a team of seasoned professionals.
"While I excelled at handling the steep learning curve and navigated the technical challenges, it was my critical thinking, leadership and problem-solving skills that helped me establish myself as the bridge between the science and engineering teams," says Aafaque.
In 2019, Aafaque moved on from IUCAA to pursue higher education. He is currently in the fourth year of the Astrophysics PhD programme at Steward Observatory. His doctoral research focuses on advancement of UV detector technologies in collaboration with NASA-Jet Propulsion Laboratory and development of next-generation space-based astronomy missions. Aafaque is currently working on his next space telescope, Aspera, a NASA funded small satellite mission.
"When I first met Aafaque, I was struck by how involved he was with the SUIT project, and how much technical knowledge he had from working on it," says astrophysicist Erika Hamden. Professor Hamden is an Associate Professor at Steward Observatory and Director of the University of Arizona Space Institute. She continues, "He had absorbed so many best practices, typical challenges, and was able to share that knowledge readily when needed. Likely due to his incredible curiosity, he seemed to know everything about the (SUIT) project, even components he didn't work on. It was excellent preparation for all of his work in the lab here at Arizona, and we are really excited to see the instrument working in orbit soon!"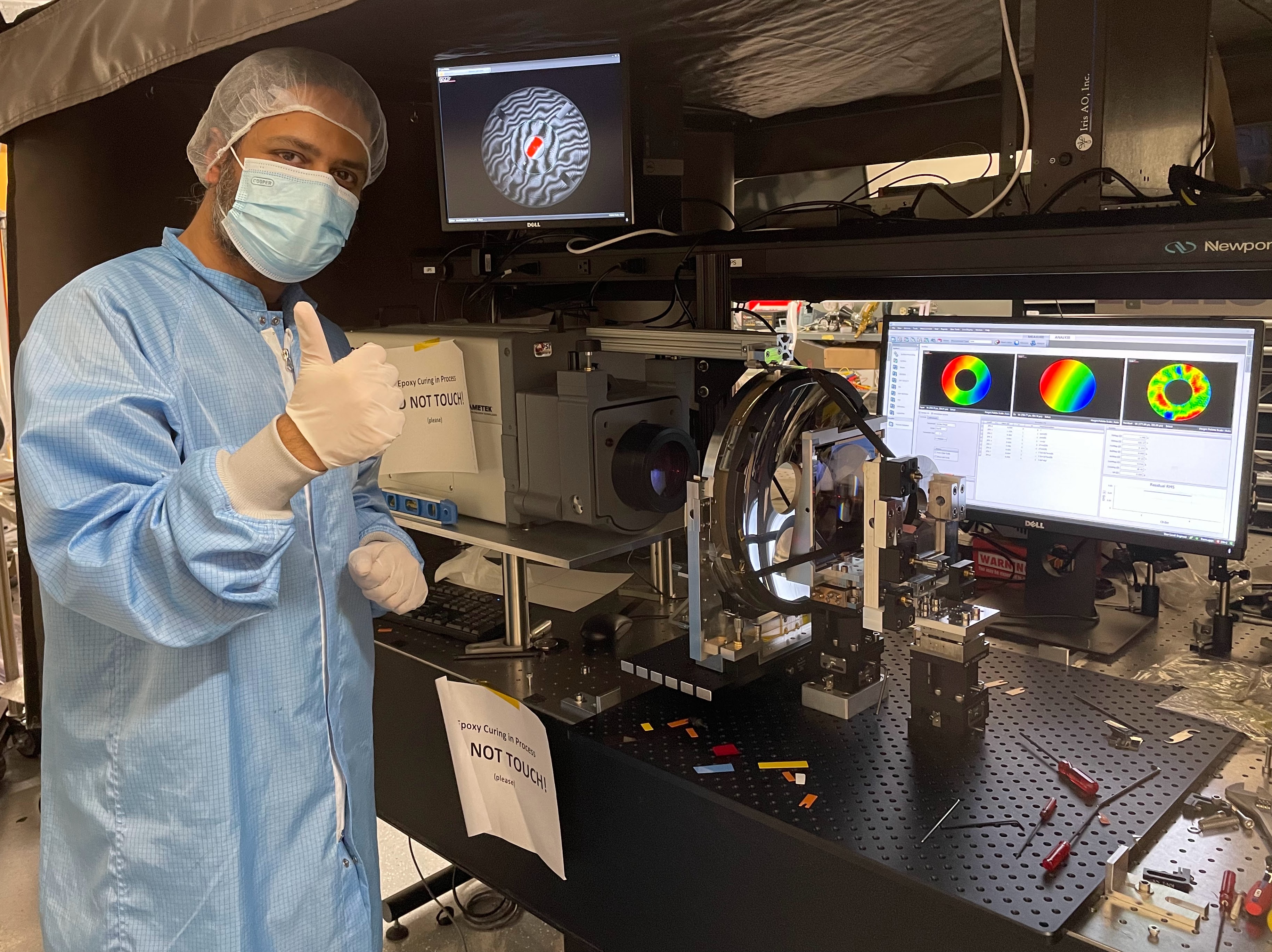 Looking back, Aafaque believes the YIF left an undeniable impact on his life. "The programme helped me develop the adaptability, vision and drive required to succeed in a highly-functioning team. The multidisciplinary education provided the ability to look at complex technical problems from different perspectives. Most importantly, YIF taught me that despite coming from a humble social and financial background, I can dream as big as I want and strive to achieve those dreams."
Professor Somak Raychaudhury mirrors our sentiments when he says, "Aafaque's journey inspires us to continue to shape young minds who dare to redefine the boundaries of possibility. Keep dreaming big, Aafaque. You have proven that even the sky is not the limit."