Trinity College Dublin and Ashoka University enter into strategic partnership
Trinity College Dublin, the University of Dublin, and Ashoka University signed a strategic partnership which will enable both institutions to cooperate in teaching and research.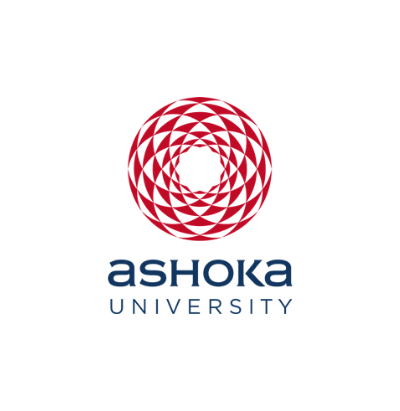 Office of PR & Communications
30 June, 2015 | 10 min read
June 30, 2015: Trinity College Dublin, the University of Dublin, and Ashoka University signed a strategic partnership which will enable both institutions to cooperate in teaching and research, and facilitate both academic and cultural interchange.
The Memorandum of Understanding was signed by Provost Patrick Prendergast of Trinity College Dublin and Founder and Pro-Vice Chancellor, Vineet Gupta of Ashoka University, in the presence of Vice-President for Global Relations, Dr. Juliette Hussey and Dr. Martyn Farrows from Trinity, along with Dean of Undergraduate Programmes, Dr. Vanita Shastri and Dean of Academic Affairs, Jonathan Gil Harris from Ashoka. The collaboration brings together Trinity College Dublin, a top-ranked institution in Europe with Ashoka University, which aspires to provide an international-calibre liberal arts education and research in India.
The partnership will facilitate academic and curricular advisory from one of the most renowned Irish universities to support Ashoka University's development into the standard bearer for Liberal Arts and Sciences education in India. The relationship also creates opportunities for student programmes, faculty exchange, and collaborative research to enrich academic experiences at both universities.
Commenting on the occasion, Vice-President for Global Affairs, Dr Juliette Hussey of Trinity College Dublin said: "We are delighted to enter into this partnership with Ashoka University. It will provide a platform for joint collaborative research projects which will encourage the exchange of faculty, researchers, undergraduate and graduate students with the objective of fostering academic cooperation and collaboration between both parties."
Founder and Pro Vice Chancellor Vineet Gupta of Ashoka University remarked, "Trinity College, University of Dublin is a premier University in the world and is renowned for academic excellence. This partnership provides opportunities to our students and faculty to learn from a 400 year old institution. This collaboration reaffirms Ashoka University's commitment to excellence and opens up global opportunities for our students. Ashoka is one of the largest philanthropic efforts in Higher Education in India and we are committed to building one of the finest Universities in the world based on the ideas of liberal education."
While the first batch of undergraduate students entered Ashoka's gates this past September, for the past several years Ashoka University has intended to restore balance in the Indian Higher Education by bringing alive in India the model of holistic Liberal Arts learning. The hallmark of an Ashoka education is breadth, depth, and flexibility which has been experienced by over 400 students in their Young India Fellowship since 2011 and now, their promising undergraduate programme.
About Trinity College Dublin, the University of Dublin
Trinity College Dublin, the University of Dublin, www.tcd.ie holds a global position as one of the leading universities in the world. Established in 1592, it is consistently ranked in the top 100 world universities by the QS World University Rankings, and is the highest ranking university in Ireland. Cutting edge research, technology and innovation places the university at the forefront of higher education in Ireland and globally.
It is located on a 19 hectare campus in the centre of Dublin city. Its historic buildings are located alongside modern award-winning architecture of more recent generations. Trinity College Dublin has many great alumni, many of whom have helped shape the history of the world. Nobel prize winners such as Ernest Walton for physics and Samuel Beckett for literature; great writers such as Jonathan Swift and Oscar Wilde; famous philosophers such as Edmund Burke and George Berkeley; renowned mathematician William Rowan Hamilton; and Presidents of Ireland, Douglas Hyde and Mary Robinson. Today, Trinity alumni can be found in every sphere of society and are innovators in their fields, leaders in their communities and ambassadors for excellence all around the world.
Trinity College Dublin encompasses all major academic disciplines, and is committed to world-class teaching and research across the range of disciplines in the arts, humanities, engineering, science, social and health sciences.
It is Ireland's leading university across all international rankings, and is ranked 71st place worldwide and in the top 25 in Europe in the recent QS World University Rankings 2014.
About Ashoka University
Ashoka University aims to be India's top academic institution of global repute, educating the brightest students, supporting the most influential faculty, and developing the most innovative research in India. India's largest ever effort of collective public philanthropy, Ashoka Univesrity is an aspirational endeavour by some of the foremost academics and professional leaders to bring the Liberal Arts and Sciences to India. With a strong emphasis on multidisciplinary learning and the development of leadership attributes, Ashoka is preparing students to be critical thinkers and ethical leaders.
Some of its academic partners include the University of Pennsylvania (ranked among the top five universities in the world), the University of California, Berkeley (the top public research and teaching university in the US), the University of Michigan (ranked among top five public universities in the USA), and Sciences Po (ranked first in Europe for research in international relations).
Ashoka Alumni are among the top organizations across the public, private, and social sectors across the world at the best institutions such as McKinsey and Co., Boston Consulting Group, Microsoft, TIME Magazine, World Bank and The Gates Foundation. Many also have attended the premier research institutions in the world and have been acknowledged as representatives for international fellowships from India (Rhodes, Fulbright, and Commonwealth Scholarships). Last year, the university opened its doors to over 100 undergraduates and is located on a 25-acre campus in Rajiv Gandhi Education City in the NCR near New Delhi, India.