Two Ashoka Students awarded the prestigious ISEB Student Grants by Indian Society of Evolutionary Biologists
The achievement of Biswajit Shit and Chandrakanth M, PhD students in Biology at Ashoka, underlines the good prospect of the department and the university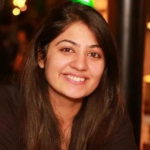 Yukti Arora
17 February, 2022 | 4m read
This grant will enable students to register for the International Conference on Insect Systematics and Evolutionary Biology. The conference aims to bring together some of the foremost researchers in ecology, evolution, and insect systematics from India and around the world; it is dedicated to the memory of Edward Osborne Wilson, scientist, naturalist, and a great synthesiser of ideas.
At the dawn of his career, he, along with Robert MacArthur, carried out pioneering work on island biogeography, which explained patterns of colonisation and extinctions of species on islands as a function of their distance from the mainland as well as the size of the island.
Biswajit Shit is a first year PhD student of Biology at Ashoka University. His area of research is evolutionary immunology and he is particularly interested in understanding the dynamics of host-pathogen interactions in the context of different environmental stresses such as malnutrition or elevated temperature. Chandrakanth M is also a first year PhD student of Biology at Ashoka University. His research area is evolutionary biology and his interest lies in understanding the adaptation of species under different environmental conditions focusing on its life-history behaviours.
These opportunities are aimed at providing budding evolutionary biologists an opportunity to showcase their own work and to interact with some of the best people in the field. It is noteworthy that out of seven awardees chosen nation-wide, two are from Ashoka's Biology Department – this underlines the good prospect of the department and the university.