Wellesely College team visits Ashoka Campus; streamlines partnership
The two universities signed a strategic partnership which aims to enable both institutions to cooperate in teaching and research, and facilitate both academic and cultural interchange.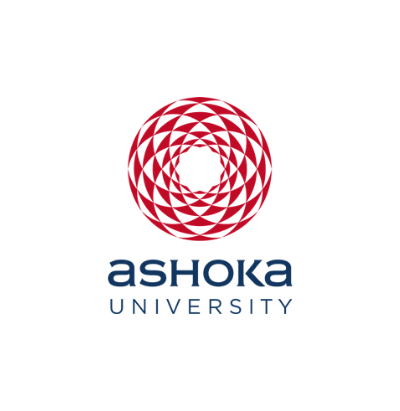 Office of PR & Communications
1 April, 2016 | 10 min read
The senior leadership team from Wellesley College visited Ashoka University on March 30, 2016 to further discuss the Memorandum of Association (MoU) between the two universities. The occasion was graced with the presence of Andrew Shennan, Provost and Dean of the College, Professor of History; Neelima Shukla-Bhatt, Associate Professor and Director of Wellesley's South Asia Studies Programme; Layli Maparyan, Katherine Stone Kaufmann '67 Executive Director of the Wellesley Centers for Women; and Joanne Murray, Founding Director of the Madeleine Korbel Albright Institute for Global Affairs; and Maria Lockheardt, International Advancement Director from Wellesley College. Ashoka University was represented by Rudrangshu Mukherjee, Vice Chancellor; Vineet Gupta, Pro Vice Chancellor and Founder; Harshbeena Sahney Zaveri, Founder and Trustee; Jonathan Gil Harris, Dean of Academic Affairs; Prof. Malabika Sarkar, Principal Advisor; Meena Wilson, Executive Director, Genpact Center of Women's Leadership; and Madhavi Menon, Professor of English.
Wellesley College Provost, Andrew Shennan said, "Ashoka University is dedicated to value of liberal arts and educating as well as empowering women. These two missions are also central to Wellesley an as institution. When I heard about Ashoka two years ago, I sensed a strong possibility of a successful partnership between us and Ashoka. Wellesley has been increasing educational programming relating to India and believes that India is an important part of the 21st century world. Our students have to learn from India to be global citizens. We believe that both the universities will contribute to each other in many ways through their respective expertise." The partnership was signed in phases starting early this year on January 21, 2016 when Ashoka University Founder Harshbeena Sahney Zaveri, also an alum of Wellesley College, visited Wellesley in Massachusetts, USA and her efforts have been instrumental in spearheading this partnership.
Vineet Gupta, Founder and Pro Vice Chancellor, Ashoka University remarked, "Wellesley College is a premier liberal arts college in the world and is renowned for its commitment to developing women leaders, and for providing an outstanding educational experience to its women students. We look forward to working with Wellesley and learning from Wellesley's experience in the field of research and teaching in the liberal arts."

Framework of the Partnership
The newly formed partnership between Wellesley College and Ashoka University is built around three components. First, is the academic partnership that will explore academic programing including student and faculty exchanges. It will explore potential areas for academic collaboration in terms of course offerings, joint programmes, research areas and other opportunities that will significantly enhance the quality of education and experience for students and faculty at both Wellesley and Ashoka.
Second, a partnership between The Albright Institute on Global Affairs at Wellesley and the Genpact Centre for Women's Leadership (GCWL) at Ashoka. In the very first year of collaboration between the Albright Institute and the Genpact Centre for Women Leadership (GCWL), Ashoka University was successful in sending three students to attend the Albright Institute at Wellesley College in January 2016.
The Albright Institute at Wellesley College shares several values with GCWL: the importance of the interdisciplinary approach for holistic learning, a commitment to civic obligations and the importance of being able to adapt to situations that are outside of one's comfort zone with an open mind.
In many ways, The Albright Institute acted as the framework from which the GCWL Leadership Lab Programme was developed at Ashoka. This marked the beginning of the partnership between Wellesley College and Ashoka University, that was the highpoint of this nascent partnership this year.

Kavita Sunil, Ishika Ray, both from the Undergraduate Class of 2017 and Mahima Sharma, YIF 2016, were the 3 students who attended the Albright Institute as observers from Ashoka University. They were selected in a competitive process by a panel that included the Pro Vice Chancellor and the Dean of Undergraduate Programmes to visit Wellesley College this winter.
Third is the collaboration on research projects between the Wellesley Centers for Women (WCW) and the Centre for Studies in Gender and Sexuality, (CSGS) at Ashoka.
Harshbeena Sahney Zaveri from Ashoka concluded that, "I am personally excited to observe that at Ashoka we strive to inculcate the values of diversity, inclusion, and to encourage students develop into leaders who are driven by their own special visions of service, breaking the barriers of privilege, to create a more inclusive world much as does Wellesley with its students."