Why I believe in the Ashoka Family
"I have never come across a community where initiative is backed in such a collaborative and supportive manner as it is at Ashoka."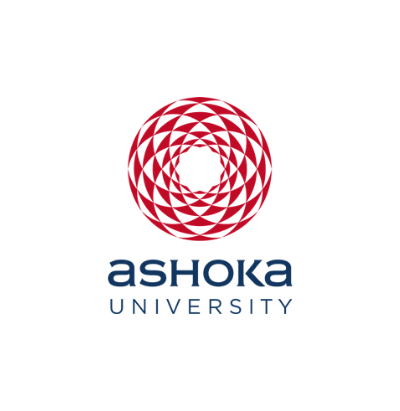 Office of PR & Communications
30 June, 2017 | 10 Mins read
June, 2017: In September 2016, I was elected into the Alumni Relations Committee, the council's arm on campus to manage alumni initiatives and to help Fellows interact with their alums. Later that week, I met with Karan Bhola and Neil Maheshwari for the very first time to speak about the kind of work my team and I would be doing over the course of the year. It is during this meeting that Karan said the four words that have stayed with me until today, "Welcome to the Ashoka Family".
As a committee, we continued the tradition of having alumni come over to campus for gyaan giving sessions as part of our tasty-talks initiative, and towards the later part of 2016, we re-energized the alumni-fellow mentorship programme with an overwhelming 300 alumni volunteering their services for the same and matching over 70 Fellows with multiple alumni mentors of their choice.
I have been a part of multiple institutions over the course of my education, but I have never come across a community where initiative is backed in such a collaborative and supportive manner as it is at Ashoka. It took us less than a month to go from ideation to execution in the mentorship program, and the response we got from the alumni towards giving back to the community and the institution was our first clear look at how much love and support exists in this family.
I'd spent hours with Karan speaking about how this community was going to run the world one day and how we would make the world a better place, but I'd never truly understood what he'd meant till I bumped into a group of alumni chilling at someone's house in Delhi one weekend. A conversation that began with them reminiscing about their time in the fellowship snowballed into a conversation about gender and policy changes which could catalyze a more equitable society. Over a plate of Rajma Chawal, I was given advice on how to not get my heart broken at the fellowship and how to ensure that I find meaning in life. The kind of compassion I received from a bunch of people I'd met for the first time was unlike anything else I'd experienced in my entire life. It gave me hope to know that there were nice people out there in the world who'd listen to you and would go out of their way to make sure that you were loved and accepted. And I think that is what the family is at the end of the day, a group of really helpful people.
My team and I had always heard legends about the kind of things that have happened at the Alumni Weekend in 2016, and we were pumped from the get go to put up a show that would at least try to match the benchmark set by our council. The knowledge that we might be the last batch to host an alumni weekend on campus was an additional responsibility to knock it out of the park and with the spirit of Ashoka and YIF slowly taking its hold over us, we got to work.
We'd originally anticipated that gratification would eventually come when alumni would finally walk into campus on the 2nd of June and enjoy the experience that we had curated for them. But barely a week into our mission, during one of our call center sessions (where we called and invited alumni to campus) we got a message from New Zealand from Aishwarya Muralidhar, who asked us to call her despite her having RSVP'd already. She just wanted to talk and have a laugh with all of us to cheer us along. The sense of community at Ashoka was stronger than anything else we had ever seen.
I'd always heard that there was a dangerous tradition across batches to not wake up for breakfast for some strange reason, so it came as an utter surprise to find alumni and Fellows sitting and breaking bread together early in the morning during the weekender. Through a stroke of luck I found myself on a table with people from all the five batches before me. I'd always fantasized about this glorious moment where I would network my way to the Promised Land but I have to be honest, all of that pre-meditated agenda melted away when our conversation began. Stories about how someone was the designated love giver in their batch, to who sat and slept in the front row, to how global warming needs standardized measurement standards for effective action, we spoke about everything under the sun. You know that feeling when you're learning, being awed, making friends, and having fun at the same time? It was that.
Apart from the numerous meaningful relationships we all forged at the #NH1 Weekender, the many insightful sessions hosted by alumni, and the multiple performances we witnessed, everything that the Ashoka Family stands for me came together in the 'moving on' session hosted by Shaleen and Aishwarya from the Council. They spoke about the mental trauma of leaving the Fellowship that awaited us and the kind of lives and interactions we could look forward to. It was comforting to know that if I was moving to a new city in the country, I could look forward to being hosted by the city chapter, that if I wanted to travel anywhere around the world all I needed to do was post a message on the family group or request for couch surfing on the alumni app and someone would respond, and that if I ever needed to change jobs or find something cooler to do, there would be an alumni out there who would have done it in all likelihood. Shaleen put it best when she said that we are a community of risk takers and fearless optimists, a people who are not afraid to take the untested path, who are not put down by criticism and doubt, who believe that a better world can be strived for and that a meaningful life is within everyone's reach.
I've learnt that even though we may not wake up for breakfast every day, make it to every single class on time, or submit our papers within the assigned deadlines, we ARE a group of people who are out there trying to be best for the world. We may not be fully equipped or ready to do it yet, but we are always getting there, always striving to be better, to do better, to be kinder. As I and my batch step out into the real world back again, we know that there is a family out there waiting to receive us.