'Why study love and laughter?' – Beyond the Classroom
Meet historian and archaeologist, Prof. Nayanjot Lahiri, who will take us back in time to laugh at the earliest jokes in recorded history.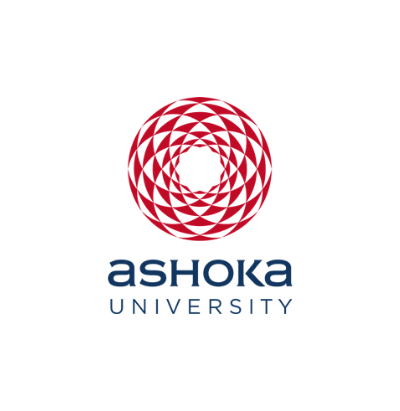 Office of PR & Communications
8 April, 2020 | 5 Mins read
On Saturday, April 4, Ashoka University launched 'Beyond the Classroom', opening its doors to the world with a series of live and interactive virtual seminars where everyone is welcome. Whether you are a student or a teacher, a homemaker or a professional, a scientist or an artist, these seminars are for you.
The second seminar in this series brings Nayanjot Lahiri, Professor of History who will explore threads of the most fundamental human emotions that tied different cultures and geographies together in our ancient world. She will address questions such as how is a Chinese joke similar or different from a Roman joke? When and where did the first joke book get written? How is love expressed in ancient India? Join us on Wednesday at 8:30 pm to find out the answers, and to have a little laugh at the expense of our forefathers.
Register NOW: https://bit.ly/2JXi8br As a precursor to the seminar, we bring to you a brief note on Prof. Lahiri's top 3 books, and why you should read them.
Time Pieces: A Whistle-Stop Tour of Ancient India (2018)
The most recent book from Prof. Lahiri's vast repertoire, Time Pieces caters to an audience used to consuming digital content on their fingertips. Drawing upon intricate clues left behind by our forefathers in the ancient Indian subcontinent, she reconstructs narratives from seemingly disconnected artefacts such as jewelry, bones, poetry, and much more. Her book reveals to the reader our ancient land in all its magnificent contradictions.
"Lahiri's 'whistle-stop tour' is devised for our times of low attention spans, yet it remains utterly engrossing, illuminating the basics of Indian ancient history in ten thematic essays based on such fundamentals of human existence as travel, food, hygiene, art, and love." – The Hindu
Ashoka in Ancient India (2015)
Awarded the 2016 John F. Richards Prize by the American Historical Association for the best book in South Asian History, this book bears testimony to Prof. Lahiri's ability to demystify complex ideas without losing scholarly rigour. The book moves beyond the eulogized emperor and presents Ashoka's legacy in flesh and blood. She reconstructs his life through archeological data over the last few centuries BCE, showing him as a self-reflective individual. It is widely said that this is the most historically rich and readable book on Ashoka and his context.
"There is no academic throat-clearing and portentous speech meant to signal the writer's authority. It is a pleasure to read…The strength of her book lies here, in its feeling for the particularities of a given locality, of its region and landscape." – Thomas Trautmann, University of Michigan
Finding Forgotten Cities- How the Indus Civilization was Discovered (2005)
Based on previously unknown archival material, the book integrates a breadth of material culture with stories on characters who made possible the colossal excavation of the Harappan Civilization in 1924. She presents tales of self-taught archaeologists like Alexander Cunningham, the archaeological pioneer who first excavated Harappa with diggers Daya Ram Sahni, Rakhaldas Banerji, and Madho Sarup Vats in the 1850s. She ascribes credit to the entire Archaeological Survey of India team, presenting the real stories behind this momentous discovery for our history as a collective.
"Lahiri has admirably painted a panoramic canvas within which one can follow the turns of ideas, the archaeological personalities, and finally, the discovery." – Dilip K. Chakrabarti, India Today.
Note: This piece is collated from multiple sources online.