Women's month at Ashoka University
Occasions to encourage as well as celebrate the economic, political and social achievements of women is an ongoing process at Ashoka University.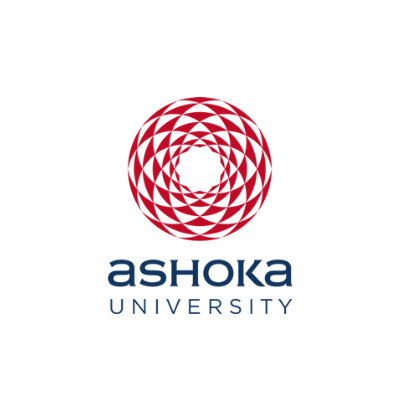 Office of PR & Communications
1 April, 2016 | 7 min read
By Diksha Dutta
March, 2016: Occasions to encourage as well as celebrate the economic, political and social achievements of women is an ongoing process at Ashoka University. In March, which also happens to be the month of the International Women's Day, the university witnessed quite a few special initiatives by the Ashoka community to discuss women's issues and their contributions to society.
One of the highlights of the month was an event organised by Meri Dastan, the storytelling society of Ashoka University. The women's day special storytelling event focused on only male speakers and the idea was to ensure that the event did not become exclusive to women. On March 17, six speakers shared stories about the women in their lives who had inspired them. The event was attended by about 100 Ashokans which included the administration staff, undergraduates and Young India Fellows.
Shweta Kumari, a Young India Fellow who was in the core committee for this event, spoke about the different reactions people had to this idea, "We were accused of creating a rather gendered event, as to some people the event seemed to emphasise existing stereotypes, instead of breaking them. Despite those objections, we went ahead with the idea. The speakers talked about their mothers, grandmothers, historical women such as Draupadi, and talked about how women have been inspiring mankind through their struggles, and success stories. The last speech by Mcpherlain, an undergraduate student wonderfully concluded our event by asking what each of us could do in our little efforts to make a woman's life better." Read more about the interesting stories shared on Meri Dastan's Facebook page.
A few days later on March 21, the cultural ministry at the university screened an award winning film -Daughters of Mother India. Most recently, the film ws awarded the National Film Award for Best Film on Social Issues by the President of India. Post the screening, Indian journalist and filmmaker Vibha Bakshi had an interactive session with students in which they questioned how Indian society is changing after the horrific rape and murder of a 23-year-old medical student in Delhi in December 2012. Although an anti-Rape Law was passed and radical changes were made within the police force and the judiciary, gender violence still persists. Did anything change? Vibha believes something did and she shared her views with the students on efforts being made by the police.
On the same day, another interactive session was organised by Young India Fellows as a part of a project for their course Women, Society and Change in India. The course is taught by Urvashi Butalia, visiting faculty at Ashoka University, and also the founder of Zubaan Books, an independent feminist publishing house.
The informal get-together was organised to listen to and understand the narratives of the women workers on campus and their embodied experience as both women and as workers, in work spaces as well as in private spaces. Stories about patriarchy, gender, class marginalisation and other issues which are intricately embedded in them were discussed. The event was attended by working women across the campus – housekeeping, security, catering, construction, support staff and faculty.
Meena Wilson, Executive Director of Genpact Centre for Women's Leadership (GCWL) at Ashoka University feels that there is not just 'one' day for women and this is the reason that Ashoka is constantly involved in initiatives to celebrate the success of women. Come April and GCWL is working towards "Women on the Move" to be held on 22nd April, which will be a thought-provoking, engaging and interactive celebration of Indian women who are stepping out and moving forward in their careers and in society.
(The writer is Manager, Communication and Media Relations at Ashoka University)