YIF alumnus steps up in response to COVID-19
Meet Parushya, a YIF alumnus who has made remarkable contributions towards COVID-19 relief measures by working with the Delhi Government to establish over 400 relief centres.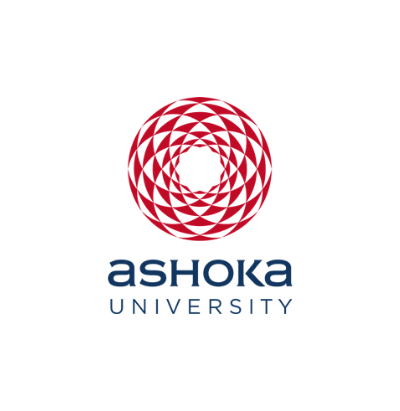 Office of PR & Communications
1 May, 2020 | 6 min read
Parushya is from the fourth batch of the Young India Fellowship (YIF). Since March, he has made remarkable contributions towards COVID-19 relief measures by working with the Delhi Government. His work has helped to establish over 400 relief centres, which have provided ration to approximately 10 lakh people. He has also worked on a collaboration with Google to release a customised map with the locations of all relief centres across Delhi. He is also currently working with a taskforce for raising funds to tackle malnutrition in children from underprivileged backgrounds. His work with the Government is voluntary.
Here is his story.
What is he doing?
The start of the COVID-19 lockdown in India almost immediately led to a mass migration of labor from cities towards villages and towns. Research shows that less than 3 per cent of the migrants surveyed in Lucknow and Delhi have ration cards registered in the cities. A lack of food security coupled with the fear of hostile treatment and inhospitable living conditions prompted them to flee the towns they work in. Parushya watched from his home as the Delhi Government did its best to mitigate the ill-effects caused by the announcement. The Government mobilised a network of 1,500 food delivery points, initiated ration schemes, and established over 60 additional relief shelters. He recognised the many ways that help was still needed and how someone with his background could contribute to these relief efforts. A former colleague inducted Parushya into the Hunger Relief Team led by the Advisor to the Deputy CM. The team uses existing research on urbanisation to inform responses to different aspects of the current crisis. This is done through mapping and need-assessment.
How is it being done?
Mapping public data sources essentially entails releasing information on emergency relief services in an easily accessible form. The map helps streamline last-mile delivery of cooked food and has been used by civil society organisations and the general public. People can also search for the nearest night and food shelters which has been incredibly helpful in coordinating relief efforts over helplines. The team further uses this data to model future relief work. This involves creating a flexible list of facilities available for the expansion of emergency relief measures. When the Government broadened its initiatives to provide dry ration to non-ration cardholders, it also became crucial to identify temporary distribution centres in the vicinity of beneficiaries. Parushya worked to create a proximity model that identified 400 schools which were within two kms of high demand areas. As recently announced by the Delhi CM, these schools have provided ration to approximately 10 lakh people. Extremely modest, Parushya constantly asks for it to be highlighted that the highest credit for this remains with frontline workers, administration, and volunteers working on ground.
The Fellowship
Having graduated with a degree in civil engineering, the YIF was Parushya's first leap into the social sciences. Engineering, according to him, did a good job of providing solutions – but did not teach one how to spot problems in the first place. A liberal arts environment was an ideal place to learn the latter. During the YIF, he worked on expanding his knowledge of the development sector. Additionally, he was also a Teaching Assistant for several courses, including Urbanisation taught by Prof. Partha Mukhopadhyay. "The opportunity to use my academic experience in studying the various facets of urbanisation and apply the learnings to an actual problem faced by the system is very rewarding," he says.
What next?
Parushya has also recently been commissioned into a taskforce established by the Delhi Government to tackle problems related to nutrition in children from socio-economically weaker backgrounds. During this crisis, many have been deprived of their regular sources of nutrition. The six-member team is working to ensure that government-approved NGOs have the necessary funds and resources to tackle this gap. Here too, his need-assessment and mapping skills are proving to be invaluable. Several organisations and governments across states have replicated the mapping exercise. Chennai and Bengaluru, for example, have had their facilities mapped and released in the public domain. Google has also integrated their work directly into Google Maps – from where it can be accessed by everyone. Can an initiative like this become a best practice for crisis control in the future? "It's too soon to tell," Parushya says. But people like him, working round-the-clock, intend to do the best they can to ensure that no one is left behind.

Read more here:How to use Google Maps to locate nearest hunger relief centres in DelhiDelhi govt updates Google Maps with locations for Covid-19 relief centres: Here's how to access it