Young Scholar's Programme 2023 at Ashoka: A Summer to Remember
Naincy reflects on Young Scholar's Programme 2023, the experience and the lessons that the team will take forward
On 21st May, a hot, dry Sunday, the Ashoka campus was abuzz with activity. About 500 high school students from all over the country, were saying goodbye to their parents and grandparents, seemingly excited and nervous about what was to come! For the next week or the next two weeks, depending on the course they had chosen, these high schoolers were to live at the Ashoka campus, go to class in college style (with a tall coffee in hand, that is!) and be inspired, motivated and prepared to make informed decisions about subject choices, colleges, career, and life beyond!
The Young Scholars Programme was back on the Ashoka campus this May after three years of being online. As the YSP team and honestly, the whole university geared to host nearly 700 students participating in the porgramme over two weeks, we were all struck with the same excitement and nervousness as the YSP students. The thoughtfully curated programme was a mix of academic sessions with Ashoka faculty, 21st-century skill workshops with practitioners from various fields, critical thinking workshops with scholars and thinkers from a wide range of disciplines, lab sessions with Professors and advanced-level Ashoka students, Future Streams & Guest Speaker sessions with school counsellors and the evenings were filled with fun, frolic and food with group sports activities, Chaat & Chat night which turned into a dance night and so on. All the elements of the programme together were aimed at helping students in their journey as they move from school to university, make subject and college choices and live an independent life.
The programmes offered in three disciplines- YSP General, YSP Sciences and YSP Computer Science were designed to introduce school students to a multidisciplinary education in these disciplines. YSP General introduced students to 9 disciplines from English, IR, and Biology to Economics and History while Sciences and Computer Science gave them a flavour of what university education in Physics, Chemistry, Biology, and Computer Science looks like and exposed them to the exciting and unexplored connections between them.
During the planning of the programme, as the team was conducting background research to find out what high schoolers want from an academic enrichment programme like YSP, we also realized that it was imperative for our programme to equip with some of the most critical skills to live a full life in the 21st century. These skills ranged from learning techniques and tools to deal with the stressors of everyday life, practising design thinking for creativity, mindful and effective writing & communication, to living with technology ethically and understanding social stratification in contemporary society with some consciousness about historical and economic factors contributing to this stratification. From sessions on Generative AI and ethical questions birthed by the technology, how to read a text critically, design thinking, and framing gender in the contemporary world, the programme inspired and encouraged students to participate in the most important and critical debates of our times and nudged them to look at the multiple perspectives before choosing a side.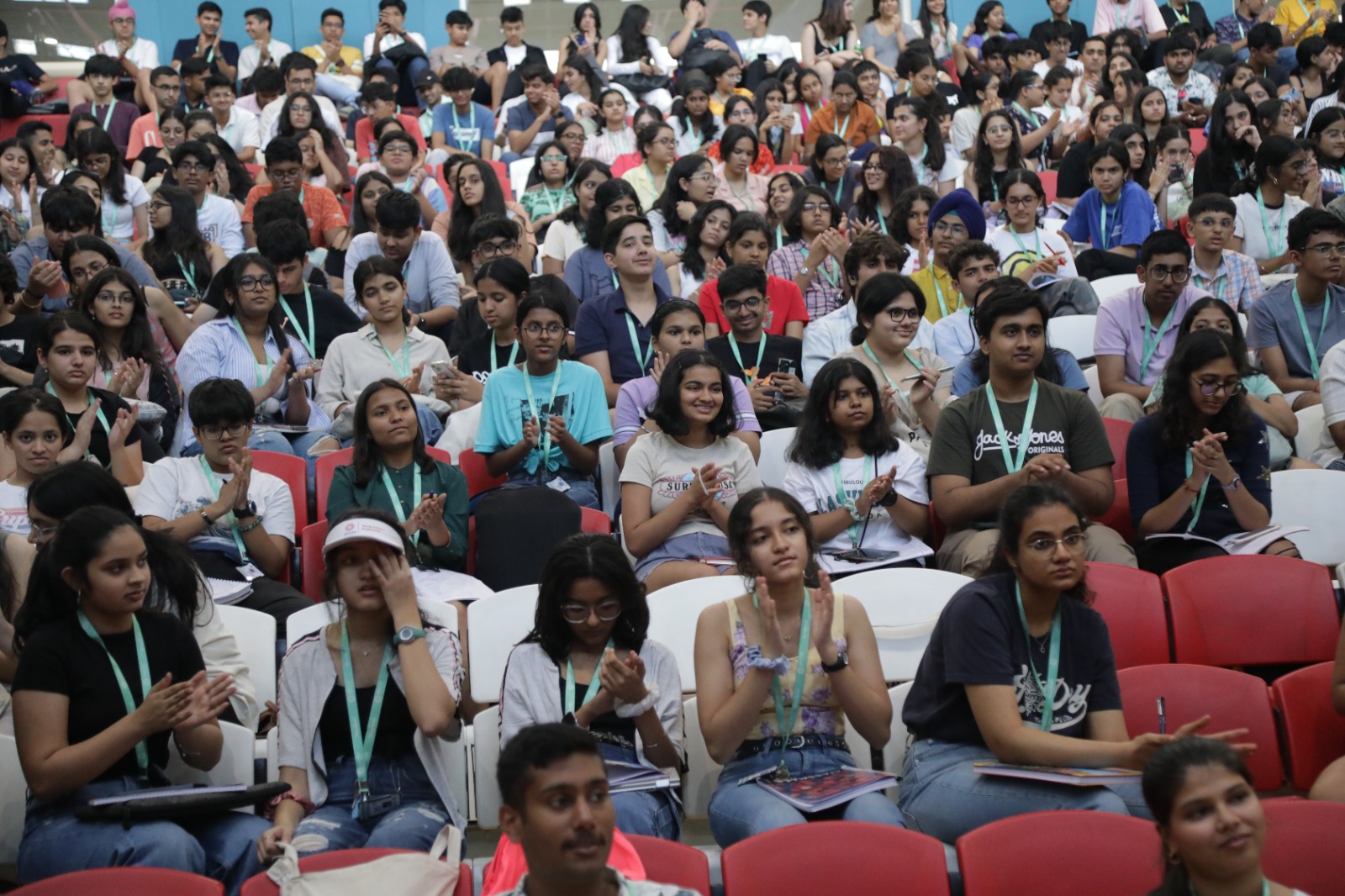 Our programme also underlined the importance of learning to work in teams, collaborate and form a community with your peers and we included lab activities and Maker Space sessions where students worked with each other in groups to conduct experiments and create objects. Our evening activities encouraged students to play sports and have fun together and feel a sense of belonging and community with their peers from across the country. This sense of community came real as students sang Taylor Swift songs together during the Chaat & Chat night, cheered each other on Talent Night and wrote heartfelt Kabootar Ja postcards to each other. The YSP team designed and shared postcards with all YSP students- these postcards could be written (and were written!) to peers, professors, the YSP team, counsellors and anyone at Ashoka. We named this activity as Kabootar Ja, invoking the older ways of communication and of course the song Kabootar Ja from the film Maine Pyar Kiya.
The programme also made us, the YSP team discover the collective force and commitment of the Ashoka community. From the planning phase to the implementation phase of the programme, we worked with not only the Ashoka faculty but other functions such as IT, Dining, Maintenance, Housekeeping, Security, Residence Life, offices such as the Office of Learning Support, Media & Communication, Office of Student Affairs and centres such as CWC and ACWB. We also worked with a variety of Ashoka students, the YSP counsellors, who were our hands, eyes and ears on-ground during the two weeks of the programme. The people we worked with were more than just supporting us, they were co-creating the YSP programme with us, making sure that the students have a meaningful, engaging and fun learning experience at Ashoka.
As we start planning for the upcoming YSPs, we keep this experience close to our hearts but we keep the lessons we have learnt closer. We wanted the programme to inspire, motivate and prepare young students for the decisions they have to make and their lives to come. But we also realise we have not come out of this process untouched and that we have been inspired and motivated in myriad ways. Going forward, we remain committed to creating, designing and implementing meaningful learning experiences for high schoolers in years to come!
---
(Naincy is a sociologist interested in questions about pedagogy and educational technology. She works with the Office of High School Programmes)