110+ Ashoka students attend summer programmes abroad in 2023
An impressive cohort of Ashoka students participated in a wide array of summer courses, research internships and unique programmes through the summer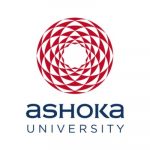 GESP
10 July, 2023 | 4m read
This summer, over 150+ Ashoka students applied for various summer school programmes for embarking on extraordinary summer school journeys across the globe, embracing new horizons and gaining invaluable international exposure. In total, an impressive cohort of over 110+ students finally participated in a wide array of courses and programmes through the summer. The sheer number of participants reflects the enthusiasm and determination of Ashoka students in making the most of their summer break by engaging in transformative learning experiences.
The summer school process was kick-started by a Townhall held on 6th December 2022 hosted by the GESP office. After the information session, office hours were opened and over 250+ students signed up for advice to address their questions related to summer abroad destinations, courses, top choices, transfer of credits and several others. Global Peer Advisors Advika Saraf, Nishanth Singh & Priyal Sethi assisted the GESP office by conducting some specific sessions and hosting office hours for their peers as well.
This summer 67% of students enrolled in intensive summer courses offered by universities around the world. These courses give students the opportunity to delve into their chosen topics, participate in thought-provoking discussions and expand their knowledge in their respective fields. A large group of students undertook internships, of which 6% were paid, 3% were unpaid research internships and 17% were virtual internships. Another 5% of students participated in unique programmes such as Hatchery, Mountaintop & the Hansen Leadership programme. These internships offered students a unique opportunity to participate in cutting-edge research projects while gaining practical experience and honing their skills.
Here are the key highlights of this summer:
Khushal Jain, UG 23 attended the prestigious Caltech SURF fully funded internship programme.
Kangna Verma received the Khurana fellowship for her summer research internship at Columbia University
Shwetha Prakash was at Cornell University on a fully funded research scholarship.
Soumil Agarwal received an internship at the World Bank in Washington DC.
5 students attended the unique summer programmes, Hatchery and Mountaintop at Lehigh University & 1 student was at the Hansen Leadership programme at the University of San Diego.
Ashoka students conducted research in the field of science and humanities in Tel Aviv University, Israel.
Two Ashoka students were nominated to University of Cambridge, for their summer course jointly sponsored by Ashoka and the University of Cambridge
19 Ashoka students did a Virtual micro internship with the University of Auckland in New Zealand for Auckland-based firms and institutions.
An Ashoka student was part of the summer conference at Bielefeld University, Germany and HPAIR (Harvard College Project for Asian and International Relations) in Hong Kong.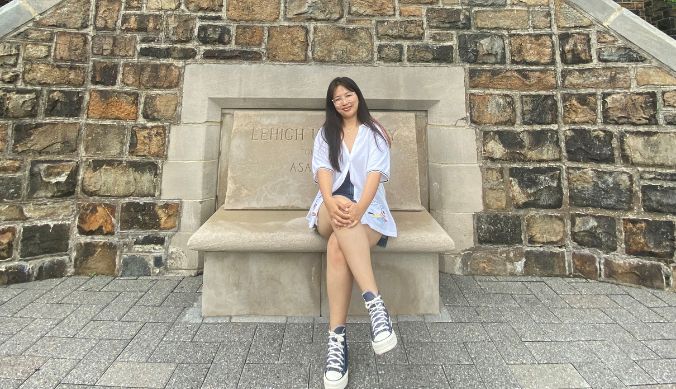 The most popular destination this summer was the UK with about 42% of students choosing academic adventures in renowned institutions such as the London School of Economics (LSE) and Kings College, London. The United States and New Zealand follow closely behind, attracting over 17% of students, while Singapore, Israel, France, Switzerland, Japan, Germany, Netherlands, Hong Kong, and Canada also feature prominently. These destinations chosen by students included a wide range of academic institutions, each offering its own unique opportunity for learning and growth. 
In the UK, LSE was the top choice with an impressive 22.52% of students choosing its prestigious summer courses. Kings College London was second with 12.61% of students choosing to spend their summer term in London's vibrant cultural hub. It is interesting to note that 17.11% of students choose the University of Auckland in New Zealand as a destination for summer for their micro internship. Lehigh University in the United States also had students, with 4.50% of them wanting to explore the academic opportunities it offers. 
This year, 70% of participants in summer programmes were female and 30% were male. We are proud to note that female students make up the majority showcasing the dedication, ambition, and enthusiasm of talented Ashoka women. Ashoka is committed to making world-class education accessible to deserving students, irrespective of their financial status. This summer Ashoka supported 25 students to access international exposure through summer programmes.
The top discipline in which Ashoka students took summer courses was Economics with over 44%. Psychology was second with over 15%, Computer science with over 8%, English with over 7%, Political science and Biology with over 6%, and other subjects like History, IR, Sociology & Anthropology and Physics a combined 12%. Within Economics a large group of students took finance courses as well. 
In their summer journeys abroad, Ashoka students acquire not only global perspectives but also develop cross-cultural competencies, establishing invaluable connections with peers and professionals from diverse backgrounds. These programmes are designed to contribute to their personal and academic growth and mould them into well-rounded individuals ready to embrace the challenges of a globalized world.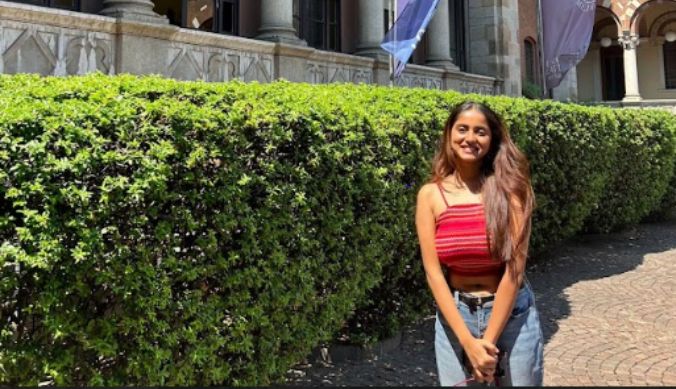 Ashoka students are sharing their summer abroad experience with their peers from the host university by posting stories via Instagram as part of the Insta takeover series organized by the GESP office. Follow us @gespashoka on Instagram for more information.