25 Ashoka students selected to lead by example at Millennium Fellowship
With empathy, humility, and inclusion as guiding values, the Millennium Fellowship aspires to help make the Sustainable Development Goals a reality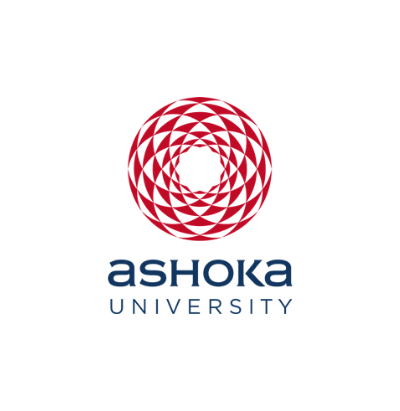 Office of PR & Communications
14 September, 2022 | 8m read
In a significant achievement this year, 25 students from Ashoka University have been selected for the prestigious Millennium Fellowship Class of 2022. It is hosted jointly by the Millennium Campus Network (MCN) and the United Nations Academic Impact (UNAI).
The Class of 2022 Millennium Fellows has been selected among a record-breaking 31,397 applicants from over 2,417 campuses across 140 nations.
On the selection of 25 students from Ashoka University, Vice-Chancellor Malabika Sarkar said, "Congratulations to the Ashoka students selected for the Millennium Fellowship. I look forward to their accomplishments in developing leadership skills and working towards advancing the United Nations Sustainability Development Goals."
The Millennium Fellowship Class of 2022 includes over 3,000 Millennium Fellows on 200 campuses in 37 nations.
Ban Ki-moon, eighth Secretary-General of the United Nations, shared his enthusiasm for the program, "As Millennium Fellows, we need you to lead by example – with empathy, humility, and inclusion as guiding values. You can embrace global citizenship, building a strong global network to learn from and support each other…We are all counting on you to affirm the dignity of people and our planet, now and for years to come."
The Class of 2022 is on track to engage in projects collectively advancing all 17 Sustainable Development Goals and all 10 UNAI Principles.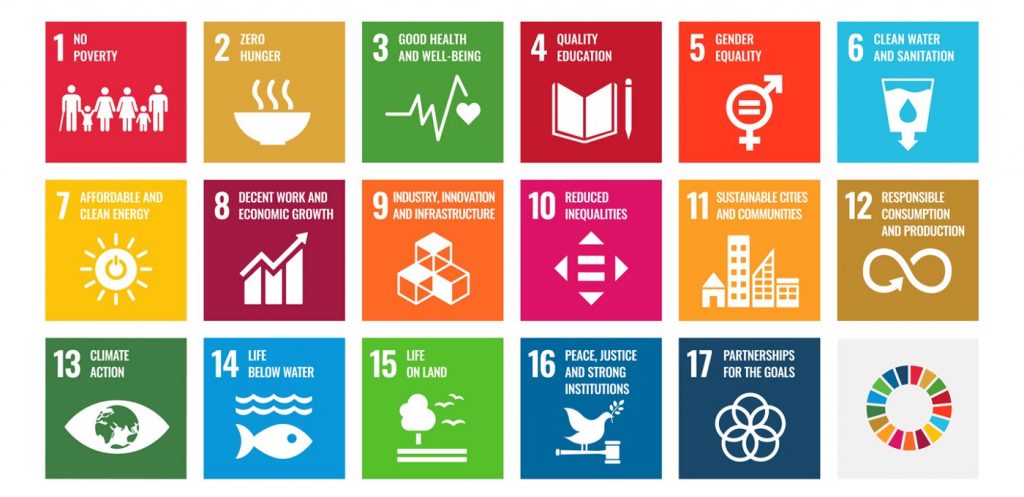 ---
We caught up with some of the fellows from Ashoka University.
Here's what they had to say: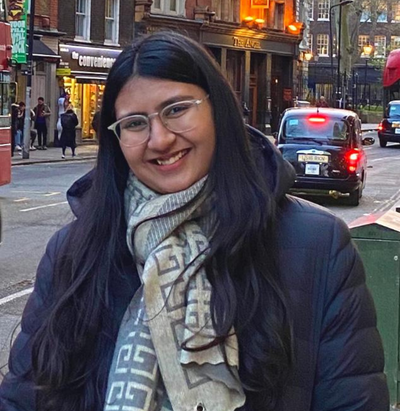 Shireen Kalra
Her project is called U@Uni. Based on UNDP Sustainable Development Goal 4, Quality Education, U@Uni aims to provide high schoolers with free of cost advice, assistance, and aid to apply to colleges that fit their interests. U@Uni will function as a website run by a team of dedicated college students and would consist of two main components: information and resources databases, and a network connecting high schoolers with college students who would act as their peer mentors and advisers.
---
I'm thrilled to be a part of the Millennium Fellowship class of 2022 as it will give me the opportunity to learn along with a global community of like-minded young students working towards achieving UNDP's Sustainable Development Goals. My role as the Campus Director for Ashoka University will not only improve my partnership-building and community impact abilities but also allow me to build leadership and communication skills. Being associated with the prestigious UN Millenium Fellowship will provide greater credibility to my project and help me become more accountable to myself and my community.
---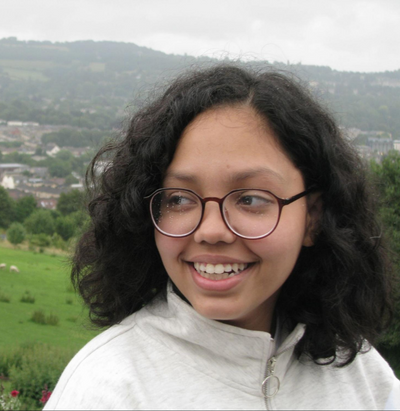 Anviksha Pradhan
Anviksha's project aims at the development and promotion of women who are small business holders, primarily rural artisans, by helping them acquire new, advanced skills through additional training at the local level, enabling them to enhance the quality of their handicrafts and be at par with similar products available in international markets.
---
"It will give me an opportunity to contribute to the idea of advancing forward together, as a community, and creating value within society through my own efforts by engaging in dialogues and designing programs as part of this fellowship. It will enable me to translate evidence-based research into evidence-based practice."
---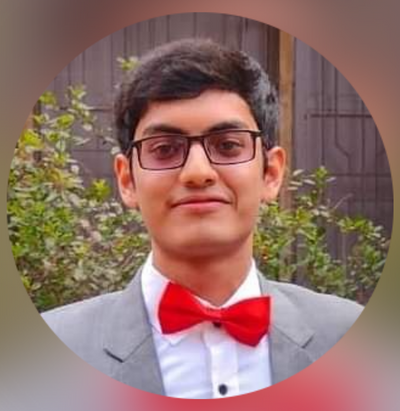 Prabhav Agarwal
The goal of Prabhav's project is to improve the access of poor uneducated people to government schemes and benefits. His project involves meeting residents of jhuggi-jhopdis, getting to know their problems in availing social welfare schemes, and providing solutions with the help of public grievance mechanisms and RTIs.
---
"The Millennium Fellowship will provide me an opportunity to interact with and learn from like-minded peers who are passionate about improving governance outcomes and conserving the environment. Having the credible backing of a UN fellowship would lifelong help me in garnering support for any future endeavours I take up to further the SDGs. "
---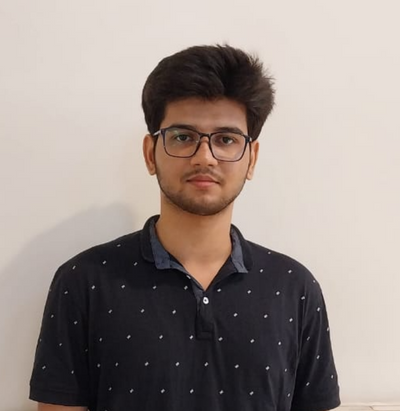 Yuvaraj Mandal
Yuvaraj's project is named 'Vriksh'. It is essentially an afforestation project which entails forming a partnership with NGOs and undertaking a few plantation drives. They would be distributing saplings to people as well as personally planting them. Broadly, they aim to spread awareness about global environmental issues.
---
"I am pleased to be selected as the Millennium Fellow of 2022. I am eager to interact with people who are enthusiastic about social service and have the motivation to actually give something back to their community. I strongly feel that communicating and working with them on a daily basis will help me improve my social skills. I look forward to implementing my project."
---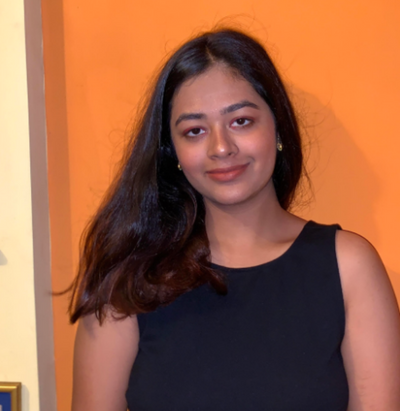 Kiara Driver
Kiara is working on a project that endeavours to assess the impact of the COVID-19 pandemic on socially and economically disadvantaged communities and how one can overcome educational and linguistic barriers to make life-saving information easily accessible and understandable to these communities.
---
"I am excited to join the Millennium Fellowship Class of 2022 as it gives me an opportunity to learn with my peers, working on a project that can only be realised by the collaborative effort of people who want to change the world with their incredible ideas."
---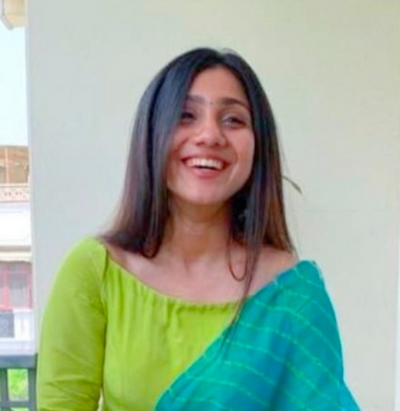 Devyani Tuli
Devyani is working on developing a comprehensive online curriculum for the American Sign language (ASL). This involves interaction sessions with professionals in the field from various special and inclusive schools. She aspires to make sign language an accessible form of communication for all and ensure quality education and equal opportunities for persons with special needs.
---
"A sense of community and service-driven motive are the tenets of the millennium fellowship cohort. Being a part of this batch and interacting with like-minded people while building my own social initiative is something I really look forward to."
---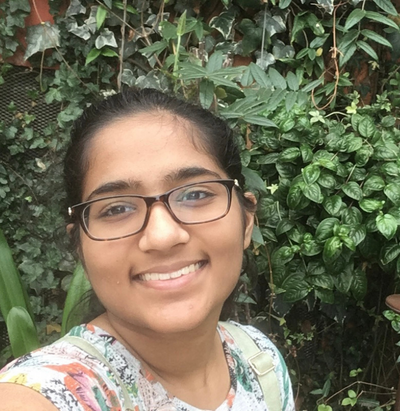 Anisha Jain
There is a stigma of gap years in India, despite the many advantages. Anisha's project aims to raise awareness about the benefits of gap years and guide gap year students to make the best of their time.
---
"The Millennium Fellowship connects students from all over the world aiming to create a social impact. I am excited to be able to connect with like-minded peers and learn more about leadership, and how any with a vision, can create an impact to help create a better world."
---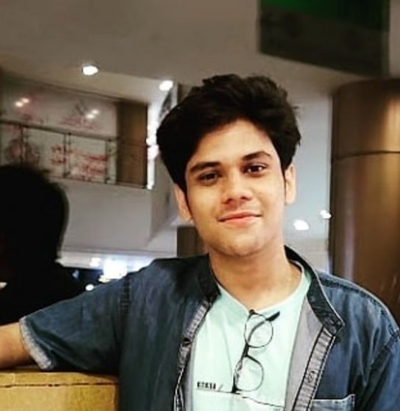 Debdoot Ray
Debdoot's project, Interlude hopes to engage in helping gap year students across India explore and grow. They wish to fight the social stigma of taking a gap year in India and create a future where students in India have the freedom to take an academic break. They intend to achieve their goals by providing personalized mentorship, career counselling, internship opportunities, mental health counselling, building a community of gap year students, academic help, and peer teaching, gap year guidance repository, and upskilling workshops.
---
"There is a strong allure for meaningful social impact work that draws me toward the very prestigious UN Millennium Fellowship. It would connect me to a network of passionate and driven social impact workers who I can learn a lot from. A semester-long leadership development program would also help me become a better leader and a better team member for tomorrow."
---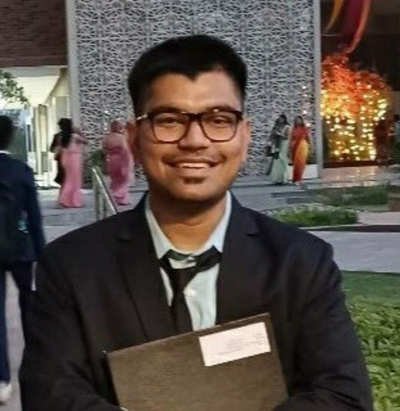 Praharsh Prasoon
Praharsh is working on a project titled "Prabha". As part of the project, he teaches children, particularly from disadvantaged communities, things that they are not trained in government schools. Skills such as critical thinking, analytical skills, argument writing, and close reading are things I work with them on.
---
"I am excited to join the Millennium Fellowship because the connections that I am going to make at the program will enable me to widen the reach of my initiative. Additionally, I will strengthen skills such as leadership, communication, networking, and commitment."
---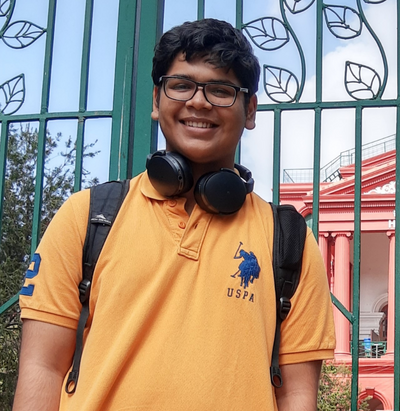 Kartikeya Reddy
Kartikeya's project is related to advancing SDG 4: Quality Education. He will be working on an educational initiative that seeks to help young people make more informed choices about how they can effectively regulate the personal information they share online, and learn more about the politics of the internet.
---
"I am incredibly honoured and excited to be selected for the Millennium Fellowship Class of 2022. The opportunity to interact with change-makers from around the world, and to learn from and with young individuals who are equally passionate about advancing the United Nations Sustainable Development Goals is something I'm really looking forward to."
---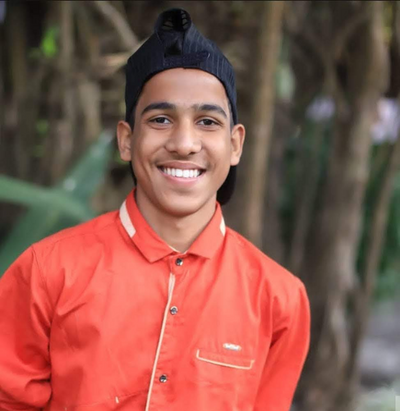 Afsaar Maniyar
Afsaar's idea is to build a community of students on financial aid at Ashoka University in order for a more robust representation of them. Somewhere amidst the myriad voices, their voices get sidetracked. Hence he wishes to build a community that will work on highlighting their voice and putting forward their opinions and needs as a collective.
---
"I joined MCN because I wanted to be a part of a student movement to solve the global issues in my community. The platform provided me with a virtual support network of leaders worldwide with whom I could brainstorm ideas and learn about the greatest threats to humanity through MCN's rich sessions and webinars."
---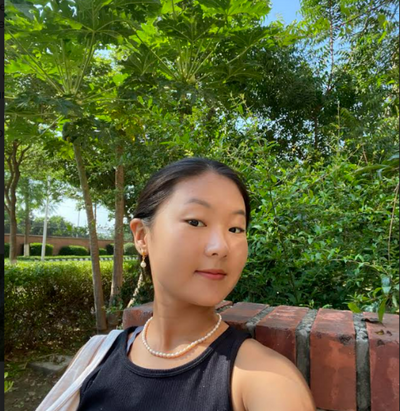 Nyima Tenzin
Gynecologists around the world describe Polycystic Ovarian Disease (PCOD) as a modern epidemic in urban women. However, so little about it is known to women around the world especially women from marginalized communities with limited access to health care. Around 80% of women go undiagnosed resulting in serious health complications such as type 2 diabetes, obesity, acne, and depression. Therefore, Project Keymo (female/women in Tibetan) aims to raise awareness about PCOD among women in the Tibetan community.
---
"Through the Millennium Fellowship program, I am very excited to turn my project idea into a reality and make a positive impact in my community. Learning about other Millenium fellows' projects, I am always inspired by their dedication and the impact they made."
---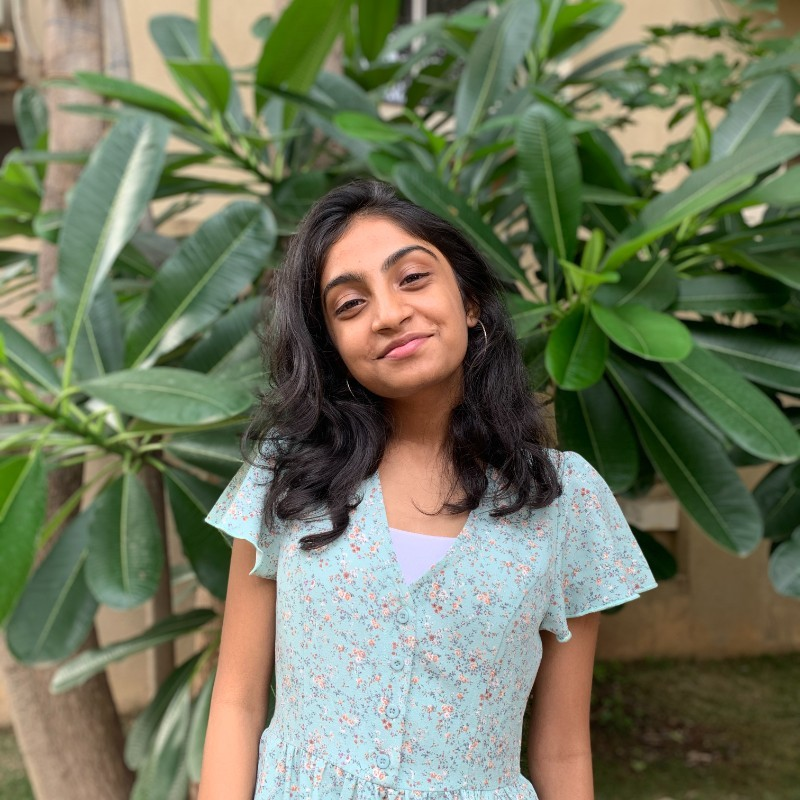 Archita Sriram
Archita's project revolves around sustainable development goal 4 of ensuring employment for all. She has always been interested in the sphere of education and upskilling because she believes that it is the surest way to help create independence and self-sustainability for all. Her project Aarohana meaning ascent aims to help people from marginalised sections of society gain access to upskilling and employment through vocational training. She aims to connect and provide a forum in which to connect with the kind of jobs the people wish to train in and act upon their interests.
---
"I have been a person whose passion and motivation is fueled by the people around me. I believe that over the past few years that I have been involved in the social impact space more closely, I have come to value and cherish surrounding myself with people who can not only understand my passion but also share their own, helping me create a collective flame. I have encountered such people at different times, but the Millenium Fellowship provides exactly this unity and support structure I have been seeking. Beyond this, knowing that the Fellowship offers a diverse, international community to interact with, learn from and interact in eye-opening ways makes me very excited."
---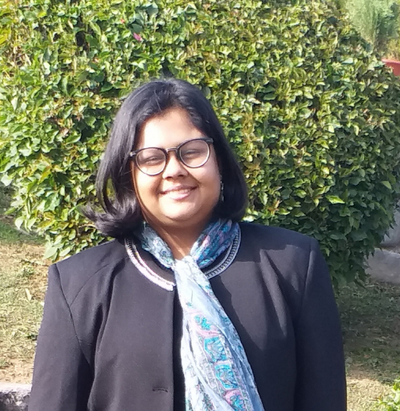 Lavanya Goswami
Project Shabdkosh with NEEV-the community engagement club at Ashoka University addresses SDG 4: Quality Education and SDG 10: Reduced Inequalities. The project aims at creating quality educational resources for all students and making them freely accessible to students from underprivileged backgrounds. They would also raise funds to further the education of underprivileged students.
---
"As a Millennium Fellow, I am very excited to engage in forwarding the Sustainable Development Goals at the grass root level. It is enthralling to be able to actively work in my local community while simultaneously being connected with an international network of students who are just as passionate as me about making the world a better place."
---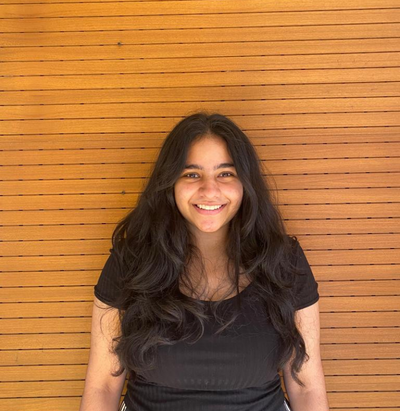 Pankhudi Narayan
Pankhudi's project, Helping Hands provides structured training for scribes to be adequately prepared to scribe for neurodiverse students. Scribing is a form of academic accommodation provided for writing examinations and she had identified a gap in the lack of training received by scribes. Helping Hands bridges this gap by finding suitable scribes for neurodivergent students and aims to sensitize, train, and equip the scribes with the skills required to be able to scribe. The project aligns with UN SDG 4 of quality education and the UNAI principle calling for educational opportunities for all since the initiative aims to create a network of trained scribes and help make scribing as a form of academic accommodation, more accessible through the creation of a network of passionate scribes, well versed assisting. They will undergo training through special educators and a psychologist in order to understand how they can best assist the student they are scribing for.
---
"I am excited to be able to connect with other cohorts of fellows engaged in their social impact projects and to attend training sessions with them. I am interested in researching gendered violence, particularly studying Intimate Partner Violence and so I am also really excited and looking forward to the webinars on various related discourses by bodies like UN Women."
---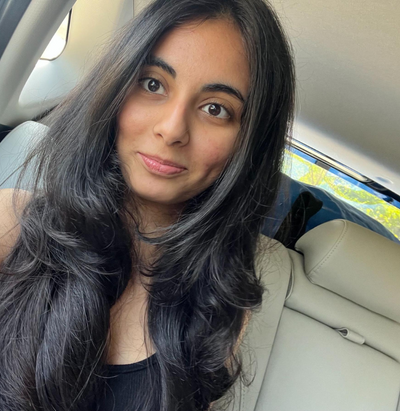 Paarthvi Raj Singh
Paarthvi is working on Pukaar which is a project aimed at exploring the nuanced realities of the experience of Urban Poverty in cosmopolitan contexts in India. Thus, the project involved lending dimensionality and depth to the study of a field that has often been reduced to numbers and figures.
---
"I am enthralled to be joining my colleagues in the Fellowship as well as the rich and diverse alumni network that the Millennium Fellowship gives me access to. My academic journey at Ashoka has always centered around facilitating action and implementation through theory and I feel like being a part of this very capable cohort is a culmination of the same. I can't wait to see the places we'll go!"
---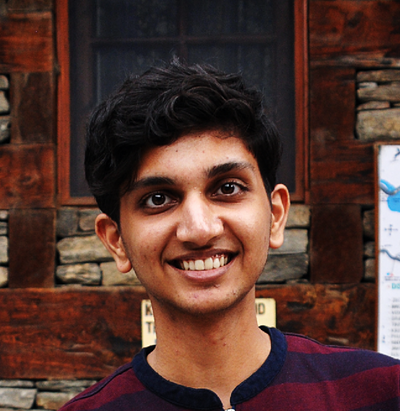 Aditya Tiwari
Issues of urban poverty are most often talked about in terms of abstract numbers and figures, invisibilising real people and their lived everyday experiences of social, economic, and even historical exclusion. Project Pukaar hopes to contribute a more nuanced outlook on urban poverty and its interaction with institutions like the state.
---
"I am excited to join the Millennium Fellowship cohort of 2022, to meet and work with like-minded people, and to find for myself the freedom to think critically and analytically about the biggest issues facing our world in environments other than the safe cocoon of a classroom space."
---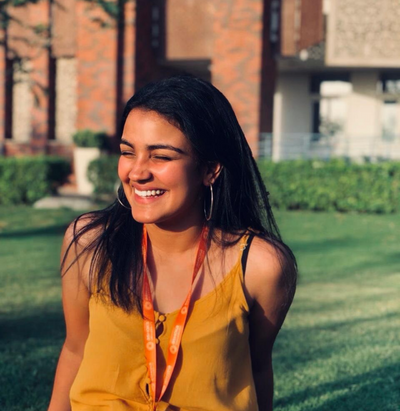 Amiya Kumar
Over the years due to rapid industrialization, India has experienced mass internal migration. Due to the pandemic, the numbers reached alarming rates. A large number of the population lost their lives and livelihoods as they were not earning enough and were unable to avail government services and schemes. The objective of Amiya's project is to make migrant workers cognisant of the various policies and resources available to them and also push to institutionalize further policies. Her work will be addressing the 8th Sustainable Development Goal that promotes decent work and economic growth.
---
"The Millennium Fellowship will provide me with a forum of exchange where I can engage with young minds working on goals similar to mine. I am looking forward to learning not only about my project, but from my peers as well."
---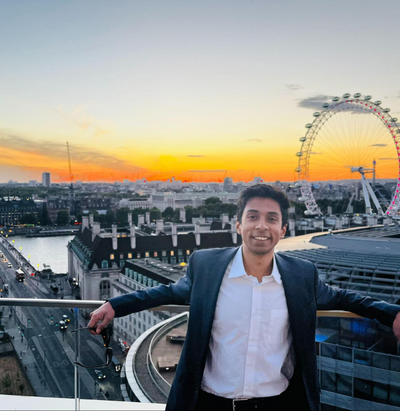 Ishan Pratap Singh
Ishan is working on the Urban Heat Island project and hopes to develop a project for countering this phenomenon. Localizing the net zero emission goal is critical for small-scale Climate Action movements to be effective and he wants to work with other fellows towards achieving such a target for our rapidly urbanizing cities.
---
"I am incredibly excited to be working with such a talented and passionate class of fellows towards the Sustainable Development Goals. I am particularly interested in working on Climate Action with other fellows and look forward to contributing positively towards making impactful change on my University campus, my city and beyond."
---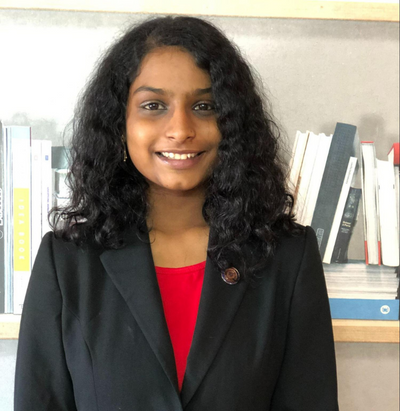 Ariyamala Sivakumar
Ariyamala is working on an EdTech Project. During the pandemic, the lack of access to online education widened the gap between education in rural and urban India. She wants to create a channel to transform the usable E-waste from urban India to fulfill this need in rural India.
---
"As someone who's always had grand ideas about how to impact the world only to be shut down by the lack of resources available to them, an opportunity like this meant the chance to translate my ideas into reality. I can't wait to experience how peer input can help me chisel away at my concept to deliver its true potential."
---