A busy Spring for Ashoka's Global Office with International Delegations and Visits
GESP Office had the pleasure to host a number of high-level delegations which includes Yale, UC Santa Cruz, George Washington University, UC San Diego, Monash University, amongst others in Q1 2023. It shows the interest of eminent foreign universities to collaborate with Ashoka for joint activities and exchanges in research & innovation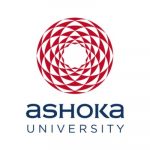 GESP
13 April, 2023 | 4m read
GESP Office had the pleasure to host a number of high-level delegations from our current and potential partners this quarter. It shows the interest of eminent foreign universities to collaborate with Ashoka for joint activities and exchanges in research & innovation. The GESP office is looking forward to seal partnerships and initiating joint activities in 2023. Here is an overview of our key visits in Q1 2023:
North America
Yale University
A delegation from Yale University led by Prof. Steven Wilkinson, Vice-Provost of Global Strategy, Sunil Amrith, Chair of SASC, Kasturi Gupta, Director of Institutional Partnerships and Prof. Swapna Sharma, Language Program Director visited Ashoka on January 10th, 2023. The purpose of the visit was to explore opportunities for strengthening existing activities and initiating new collaborations in the field of sciences.
The January visit was followed by a visit by Sourav Ghosh, Associate Professor of Neurology and Pharmacology at the Yale University School of Medicine and Carla Rothlin, Professor of Immunobiology and Pharmacology at Yale Cancer Center who had a meeting with the Biosciences team at Ashoka in specific with Associate Prof. Kasturi Mitra.
A faculty lead study tour from Yale visited in March consisting of master's students who were taking a course called, "Labs & Landscapes of the Green Revolution" with Yale Professor Anthony Acciavatti. The course explored the enduring legacy of the Green Revolution through laboratories and landscapes and the students were visiting firsthand the histories of the regions impacted by the green revolution. Prof. Bharat Ramaswami presented to the group which also included interaction with Ashoka students.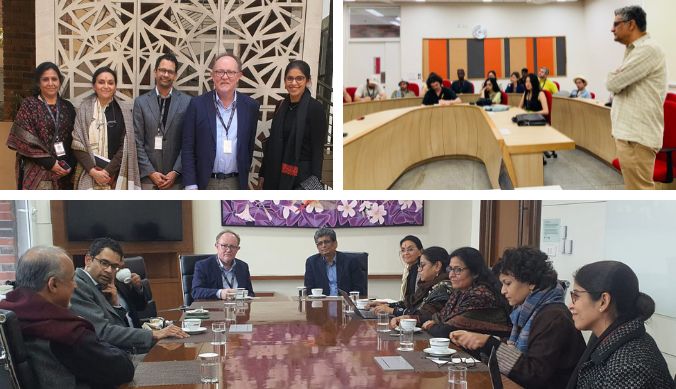 University of California, San Diego (UCSD)
Prabal Gupta, Executive Director, of University Development and Achyuta Adhvaryu Director, 21st Century India Center from the University of California at San Diego (UCSD) visited Ashoka on February 20. They had fruitful interactions with Vice-Chancellor Prof. Somak Raychaudhury, Dean of Research Prof. Gautam Menon and Ashoka faculty members to develop multi-pronged collaborations.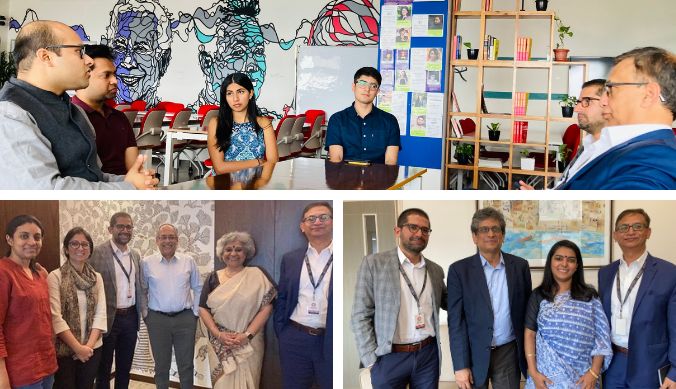 Elliott School of International Affairs, George Washington University
Ashoka University hosted Dr Alyssa Ayres, Dean of the Elliott School of International Affairs, George Washington University. She had met with the Dean of Global Education, Vanita Shastri and Profs. Aparna Vaidik and Pallavi Raghavan. They had discussions about exploring new opportunities for student and faculty exchange, and collaborative research between Ashoka and Elliott School of International Affairs.
Ashoka students have enrolled in the Master's programs at the Elliott School of International Affairs, and the two teams are looking to develop an overall partnership in the coming days.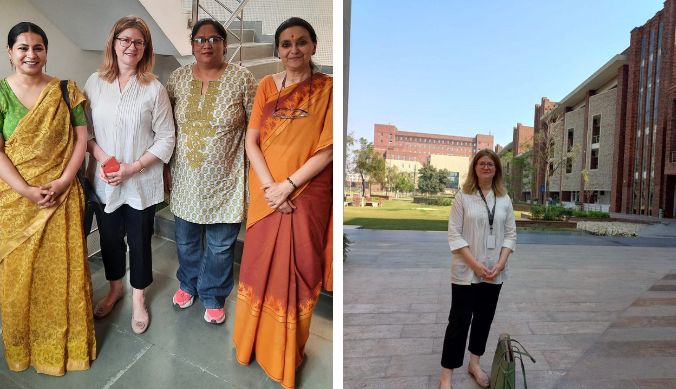 USIEF Delegation
GESP Ashoka welcomed International Education Administrator Seminar (IEAS) participants from eminent US universities including Stanford, Bates, Notre Dame, Dartmouth, Utah State University and many more during their visit to understand the higher education landscape in India. They had great discussions with faculties of Ashoka to understand how Ashoka is contributing to the Liberal Arts & Sciences education and overall holistic development of the Indian higher education landscape.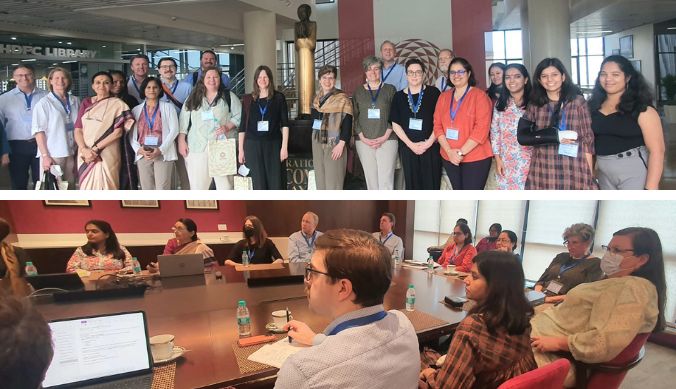 University of California at Santa Cruz (UCSC)
A high-powered delegation from the University of California at Santa Cruz (UCSC) led by their Chancellor Prof. Cynthia Larive visited Ashoka on March 21st. They had fruitful interactions with Chancellor Prof. Rudrangshu Mukherjee, Dean of Research Prof. Gautam Menon, Dean of Global Education, Vanita Shastri and Ashoka faculty members to develop multifaceted collaboration with UCSC and, specifically with their new Center for South Asian Studies. As a result of this visit, the teams at both universities collaborated to open UCSC's International Summer Research Program to Ashoka students.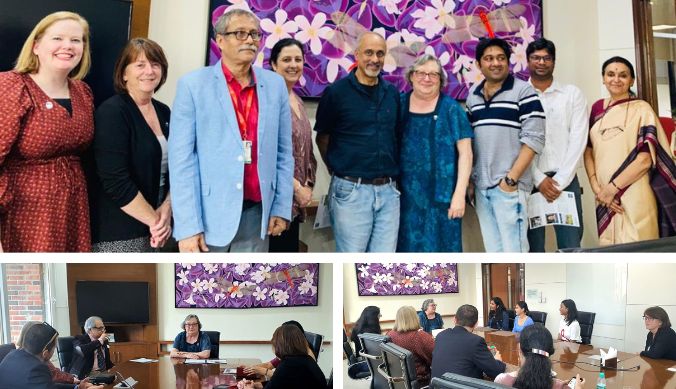 UC Berkeley
Dr Colette Plum, Assistant Dean of UC Berkeley Study Abroad visited Ashoka University in February 2023. UC Berkeley is a popular summer destination for Ashoka students, she had an interactive session with interested students.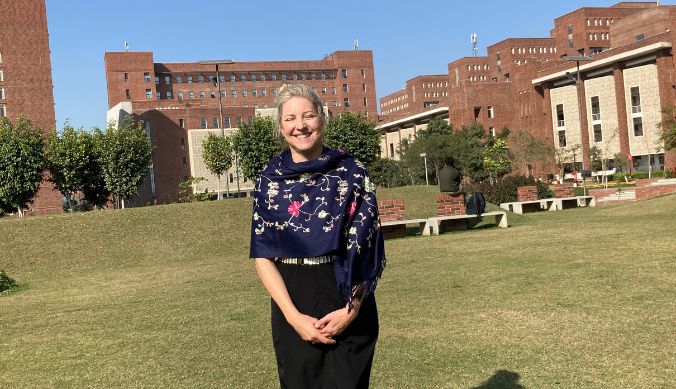 Asia Pacific
Monash University
GESP hosted Monash University represented by Prof. Katie Stevenson, Dean of Arts and Prof. Cecilia Hewlett, Associate Dean International to Ashoka followed by a discussion with Vice-Chancellor Prof. Somak Raychaudhury to explore partnerships in humanities and the sciences.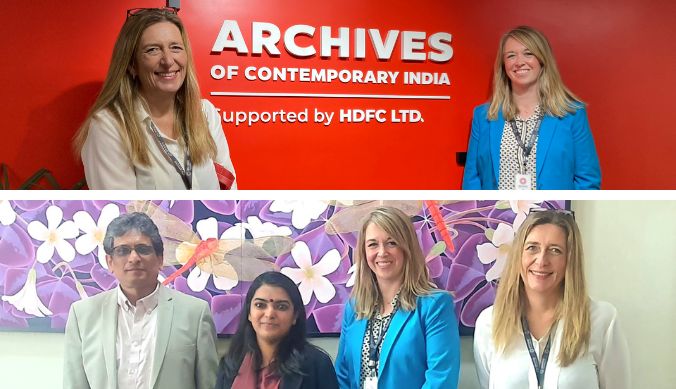 Tel Aviv University
Ashoka hosted Konstantin Platonov, Asia Engagement Director of Tel Aviv University, Israel in February. The main goal of the visit was to discuss the next level of collaboration between Ashoka and Tel Aviv.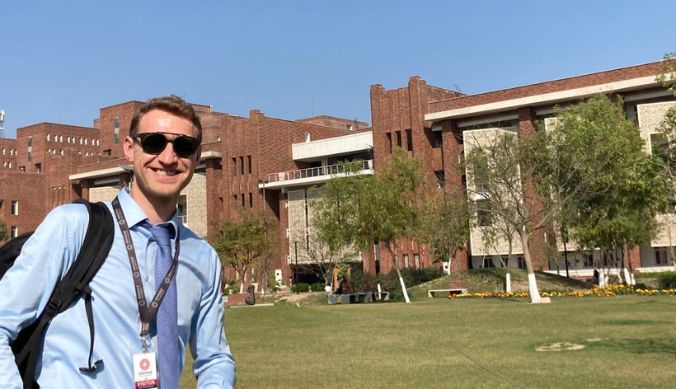 European Delegations
Sciences Po, France
GESP hosted Ashoka's long-term partner Sciences Po in March. Alexandre Mariani from the International Affairs office and Neha Khanna, India Representative were part of the delegation team. They had wonderful interactions with Dean Vanita Shastri and others from the GESP team, Ashoka students and the visiting exchange students from Sciences Po.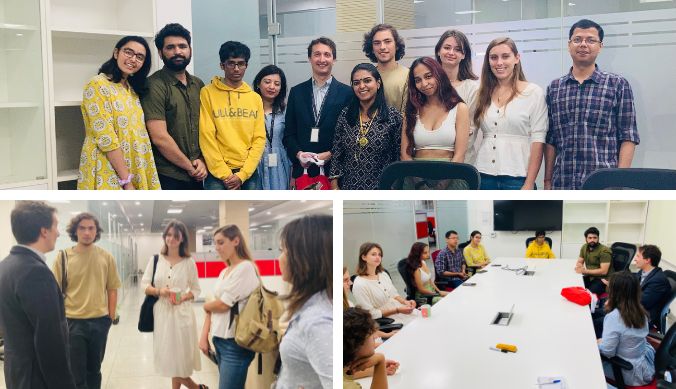 Durham University
Prof. Gidon Cohen, Head of the School of Govt and IR (SGIR) and Shilpi Prasad Martin, Regional Director of South Asia from Durham University visited Ashoka in February to initiate the first discussion for a potential partnership between both institutions. The delegates had great interaction with faculty and Ph.D. students at Ashoka.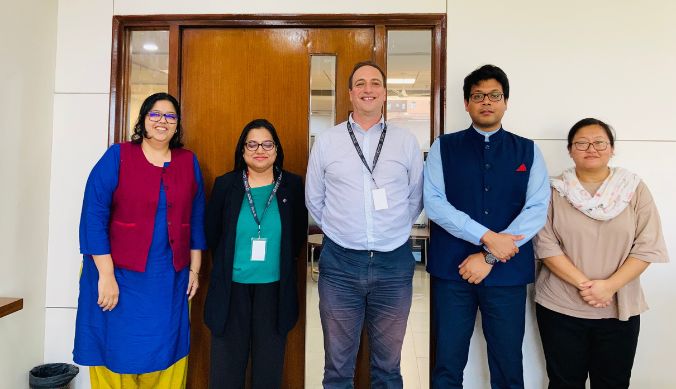 Leibniz University Hannover
Ashoka University signed an MoU with Leibniz University Hannover late last year and this year the visit by Dr Bala S. Ramani, Responsible for India and South-Asia, International Relations Office was to discuss in detail the joint activities with Ashoka in coming years in terms of student exchanges and collaborative research.