A snapshot of guest speakers in the month of March
A snapshot of Guest Speakers such as Sharmila Tagore, Jerry Pinto, Ramachandra Guha and Sir Ronald Mourad Cohen who visited Ashoka University in the month on March, 2016.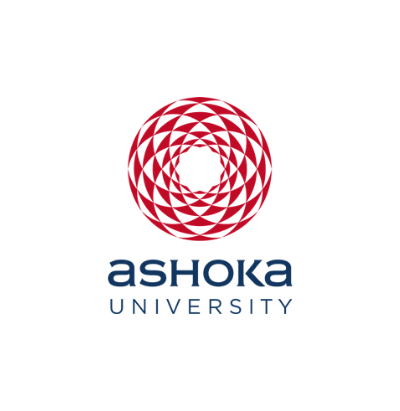 Office of PR & Communications
1 April, 2016 | 7 Mins read
Sharmila Tagore
Film Actress
"A Journey Through Two Cinema Worlds"
Sharmila Tagore wanted to be a dancer, but somewhere along the path, her paths crossed with Satyajit Ray and the rest was history. Over time, she grew to become one of the leading actresses of her time in India, earning two Filmfare Awards, two National Film Awards and the Padma Bhushan from the Government of India. In conversation with Vice Chancellor Rudrangshu Mukherjee, the actress spoke about her entry into the world of films––her relationship with director Satyajit Ray, who remained a father-like figure in her life––her movement into Bollywood, and her role as the Chairperson of the Central Board of Film Certification between 2004 and 2011. She talked fondly about her first major role in the film Devi, and the controversy that surrounded the film's criticism of orthodoxy of religion. Her transition to Hindi cinema was what allowed her––"a young girl from Calcutta" ––to become "an Indian through Hindi." She spoke about the pluralism and diversity she discovered, and how she felt Hindi cinema aptly captured this to also highlight the commonality amidst this diversity. She also commented on the change in cinema. She feels that today's movies, though still stuck within a certain patriarchal structure, do give women great agency as compared to films that were made in the beginning of her career.
Jerry Pinto
Author, Biographer
The world of poetry, prose, translation and biographies
Jerry Pinto is an author of poetry, prose and fiction, a translator, a biographer and a journalist from Mumbai. His talk at Ashoka University was supposed to be based on Baluta–an autobiography of an untouchable that he was the first person to translate. However, Pinto preferred to have a free-flowing conversation about aspects that particularly interested the audience. The talk began with an exposition of how our names carry certain unsaid labels and expectations with them, which society expects us to fulfil. He then spoke about the dysfunctional nature of all families and his experience in translating and publishing both books- Cobalt Blue and Baluta. He then opened up the floor for audience questions. He talked about his fascination with the Bollywood actress Helen and why he chose to write about her. He also addressed his experiences with the mysterious Leela Naidu, and how he chronicled her life. He provided amusing anecdotes with relation to his obsession with tea. Ultimately, the talk culminated with a discussion on marginalisation and the responsibility and difficulties of a translator in ensuring authenticity and loyalty to the piece.
Ramachandra Guha
Historian and Journalist
From Sports to Sociology, and then History
Historian Ramachnadra Guha was in conversation with Rudrangshu Mukherjee, Vice Chancellor, Ashoka University and an eminent historian himself. Guha started the talk off on an autobiographical note, talking about his love for cricket and his educational journey from the study of Economics, to Sociology and finally History. Playing the sport provided him with the discipline that his later academic pursuits demanded. While working in the field, researching the Chipko movement, he found History. And so, he moved from a structured field of study, that is Sociology, to a processed one––History. Then, he moved onto Biography that allowed him to dive into the area of personality. This transition from one form to another was purely accidental. After talking about his various interests, he discussed his book India After Gandhi, colonialism, and environmental history, and its significance today. When it came to discussing politics at universities, Guha made strong remarks about the need for academics to stay away from politics and activism. He acknowledged that every writer has his/her own views and opinions––just like he is a leaning left wing liberal––but feels that distance is needed between politics and writing for it to be credible and fruitful. He also made interesting comments on the need for credible right wing intellectuals in India today, the silence that exists on the oppression faced by adivasis, and women makers of modern India.
Sir Ronald Mourad Cohen
Venture Capitalist and Author.
"Return on Investments" to "Social Impact"
A graduate from Harvard Business School, and famously known as the "Father of British Venture Capital", Sir Ron Cohen visited Ashoka University to discuss the idea of investment linked to social impact. Anshu Gupta, founder of Delhi-based NGO Goonj, and Vishal Mehta, co-founder and managing director of Lok Capital joined Sir Ron Cohen and private equity investor, philanthropist and founder of Ashoka University, Ashish Dhawan. The discussion was centred on how investors could come together with the development sector to create the most positive impact. Sir Cohen began by talking about how he made the switch to social impact after realising that there was more to life than making money. He spoke about how risk and return is a part of new economic thinking. He confessed that some of his greatest returns had come from people with not too much business experience. He talked about the shift in the mind-set of investors and shareholders, from merely a "Return on Investment", to "Impact", whether social or environmental. Anshu Gupta from Goonj raised the importance of identifying the issues and non-issues in different nations and then targeting methods for change accordingly instead of trying to solve them by a blanket rule. He also spoke about the need to think of different currencies apart from money, like labour and material––something that Goonj has incorporated.