A tale of Ashoka's successful placement amidst the pandemic
Priyanka Chandhok writes a beautiful piece on the Career Development Office placing Ashoka students with their dream companies successfully amidst the pandemic.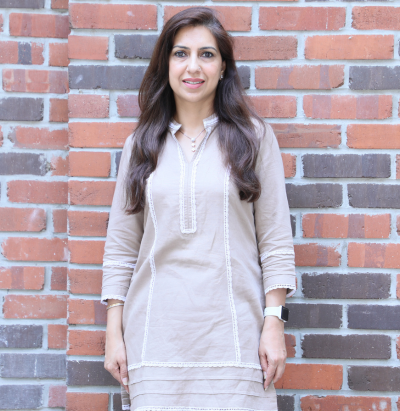 Priyanka Chandhok
2 July, 2021 | 5m read
Life since March 2020 hasn't been the same for any of us, of course, but in many ways my team managed to transition to working from home exceptionally well. Of course, there were roadblocks and difficulties, but there was also always a solution looming large at the horizon and we knew, as a team, we would make it through.  
Ever since the pandemic hit, we have been catching up every single morning at 10:30 AM via Zoom. Every team member shares personal life updates before we talk shop. I feel this routine has brought us all closer to each other: we understand each other's strengths and limitations and work around them.  
Perhaps because we managed to nurture these interpersonal dynamics, we could pull off a year of successful placements, considering how the market had been impacted. Last year, we placed students across 100+ organisations, along with working on constantly rethinking our outreach and engagement strategies with a more COVID-sensitive focus.  
As a part of this new prospect of engaging our large community of recruiters and HR professionals, we launched the Future of Work conference in June 2020. The participants included 867 CXO-level professionals, 659 HR professionals, and 1440 attendees from other domains, across 1867 organisations. The conference consisted of 7 keynote addresses and 3 panel discussions by 22 stalwarts of industry and academia as we had discussions around a post-COVID world. Little did we know we were yet to face the real surge of the pandemic!  
Inspired by the success of this Conference, we organised The Future of Pharma Roundtable in February, The Future of IT & Tech Roundtable in March, and the Future of Social Sector Hiring in April 2021. The three roundtable discussions involved senior leaders from organisations across the country, as they debated how the pandemic had birthed new trends in hiring in their respective sectors.  
At the start of the placement cycle, we conducted the CDO Preparatory Program, which aimed at refining students' resume building and business communication skills, preparing them for interviews and case studies, and introducing them to an intermediary level of Excel, PowerPoint and Business Analytics. Last year, over 300 students participated in the Program, which concluded with the Founder Series, a series of conversations with Ashoka's Founders on Building Professional and Leadership Skills. Similarly, we organized numerous pre-placement talks and CDO Speaker Series throughout the year. Interestingly, we found that virtual placements did receive greater traction, perhaps because it is easier to log in to a Zoom session and ask questions virtually, as compared to being on campus and scuttling from one venue to another!  
This was also true of the Internship Fair that was organised virtually during the month of February: Ashoka University's 4th edition of the annual Internship Fair was an incredible success as we virtually hosted 40+ organisations offering diverse internships ranging from tech, analytics, design, marketing, HR, operations, and many more. Around 420+ interviews were seamlessly conducted generating 200+ offers, all in a day's work. This summer Ashokans will be interning with prestigious organisations such as Adobe, BigBasket, HSBC, HUL, ITC, PARI, PATH, and TRIF.
As we move forward, we continue supporting our graduating batches via mock interviews and case study support, career counselling support, CDO Speaker Series sessions, and various other initiatives to ensure they graduate with some idea of the direction they see their careers taking. For the 2021 graduating batch almost 300 students have been placed in over 100 organisations including A.T Kearney, Accenture, Airtel Payments Bank, Arthur D. Little, BCG, Deloitte USI,  Deutsche Bank CIB, EY, Fractal Analytics, Gartner, Genpact, Google, Grant Thornton, IIFL, Infoedge, Kotak Investment Banking, KPMG, Redseer Consulting, McKinsey, WNS and Zomato. In additional several others are being evaluated by organizations. 
So while our jobs may have their ups and downs, at the end of the day, the joy of connecting Ashoka students with their dream companies and roles makes all of that worthwhile. 
---
The author is the Assistant Vice President, Career Development Office at Ashoka University. The views and opinions expressed in this article are those of the author and do not necessarily reflect that of Ashoka University.