Against All Odds: The Incredible Story of YIF Alum Shubham Rathore
From working as child labourer in exchange for a meal to leading nationwide awareness campaigns against child labour, read on to uncover the inspirational journey of this YIF alum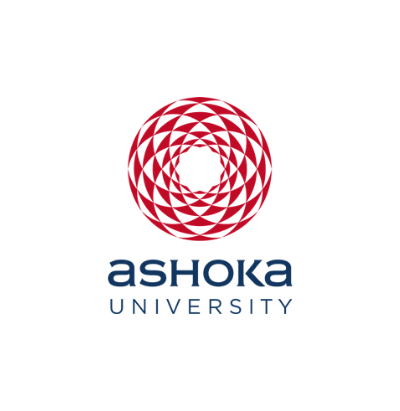 Office of PR & Communications
3 August, 2022 | 4m read
When he was 13 years old, the weak financial condition of his family compelled him to migrate and work as a helper in a restaurant. There, he would work the entire night but was not paid any money. Instead, a meal was given to him in exchange for his work.
"In May 2009 I was rescued from there in a rescue operation conducted by the local police and Bachpan Bachao Andolan, the organization founded by Nobel Laureate Kailash Satyarthi," recalls Shubham Rathore, who graduated from the Young India Fellowship this year. But his journey to Ashoka University and beyond was not an easy one.
After being rescued, he was brought to Bal Ashram, a local rehabilitation centre founded by Mr. Satyarthi and his wife. His first memory with Mr. Satyarthi is of an interaction where he asked me and other five new kids about our dreams for the future.
"I had no idea about it at that time and he told us that life without dreams is meaningless, and asked all of us to think about what we want to become in the future. Once there, I began my education informally for three months and enrolled in the local government school. During this time, I became aware of my rights and learned to fight and raise my voice against the exploitation of other children," he adds.
The experience of his social education during rehabilitation, with an opportunity to interact with nearby villagers, raised his social consciousness and developed his leadership skills. This further translated into various efforts leading teams of fellow freed child labourers to raise awareness through activities like skits, singing songs, and speaking out on social malpractices like child marriage, girls' education, child labour, and caste-based discrimination.
"I also created a children's group in my school which initiated dialogue with the local administration working on the basic issues faced by the school regarding drinking water, maintenance of classrooms, and the girls' toilet," he recalled.
Shubham went on to pursue Electrical Engineering at Laxmi Devi Institute of Engineering and Technology, Alwar. During his undergraduate degree in electrical engineering, he remained active in college with various youth awareness activities which helped him further his leadership skills.
He says that one common issue which shaped his belief and understanding was the power and impact of social awareness, which is a crucial factor to achieve social justice. He also pointed out that there is a tremendous need to create social awareness in order to eliminate the gap between different strata of society and to stop exploitation and discrimination.
"So after graduation, I became part of a national awareness campaign on child rights. During this period, I along with my team interacted with hundreds of youth in school and colleges and made them aware and urged them to break their silence… I also got an opportunity to address the 'Laureates and Leaders for Children Summit' in Jordan, where I urged all including leaders of businesses, Nobel laureates & eminent world politicians to ensure the implementation of child rights with a zero-tolerance approach," he shared.
Shubham then applied to the 'Young India Fellowship' programme at 'Ashoka University' to enhance his leadership skills and also to study further with a well-rounded multidisciplinary approach.
Shubham's YIF experience has been amazing and there are three things that stand out:
1. Coming from a science and engineering background, I never got to study social sciences, history, economics, and polity subjects. At YIF, in a multidisciplinary curriculum, this was possible though it was basic and at the introductory level.
2. The quality of YIF professors is the best, they are eminent personalities in their fields. Getting taught by them is something that has enhanced my domain knowledge and critical thinking. In addition to it, getting to interact with them during office hours, and having informal conversations, has helped me in getting clarity on my future path as well. Moreover, I also got mentorship support. For instance, my mentor was an eminent policy expert Prof Amir Ullah Khan.
3. At YIF you get fellows from very diverse backgrounds, coming from fields about which you never heard before. This was a completely new exposure for me. I also found some of the best friends for the rest of my life, with whom I share my dreams and aspirations. I am also looking forward to working with them on some social initiatives.
After YIF, Shubham wants to work for some time in the social sector. He has already got campus placement in a healthcare firm. In the long run, however, he wants to work on child rights.
He says youth have enough energy and power to make our society safe and prosperous, lamenting that every hour somewhere or the other a child becomes a victim of violence. "It cannot continue to happen forever. I cannot accept this and therefore I urge the youth of the country to do something for the sake of protecting children and society to make a child-friendly nation and a child-friendly world," he contends.
"As an activist, I have participated in several campaigns and social initiatives. Throughout these, I have experienced the strength of awareness. Awareness about education in parents, and children; about good touch and bad touch; about child trafficking; about child marriage; and government welfare schemes. This had a tremendous impact on them in terms of breaking their silence against injustice and exploitation," he points out.
Shubham believes that awareness is the most powerful tool to combat child labour, and he hopes to be able to raise awareness of the people.