An Overview of Extramural Research Funding at Ashoka University
The support for research at Ashoka University is significantly growing, as it is progressively establishing itself as a research university. The Research and Development Office is pleased to present a report on growth in extramural funding secured by Ashoka faculty in the 2022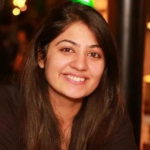 Yukti Arora
30 November, 2022 | 6m read
Research and innovation are growing in India, with significant investments being made in fundamental, translational, and multidisciplinary research, researchers, and research infrastructure. Research funding is primarily influenced by the economic situation, which continues to be challenging, especially in a developing country like India. Hence there is an increasing realisation that funding for research needs to be supplemented with that from industry, government ministries, CSR, philanthropic donations, etc.
While Ashoka University supports its faculty through a variety of intramural grants, it encourages researchers to raise funds from extramural grants and fellowships. Ashoka has instituted Individual Annual Research Grants, Start-up Grants and New Idea Grants, with the purpose of fostering research and providing state-of-the-art infrastructural support to initiate research across different fields. The Research and Development Office (RDO) at Ashoka University has been created to provide centralised assistance to Ashoka researchers in soliciting, securing, and managing intramural and extramural research funding.
RDO is constantly enabling Ashoka faculty to raise funds from extramural sources, including the Government of India, philanthropic donations, and international funding agencies to further research and innovation. Figure (1, A) shows an increase in the total number of extramural grants and the number of funding agencies sponsoring research at Ashoka, over the years. Figure (1, B) shows an increase in the total extramural funding received by Ashoka faculty (orange) and the cumulative amount received by faculty and centres (blue), over the years. The system of competitive extramural funding has significantly accelerated research and innovation.
Some of the eminent grants and fellowships sponsored by the Government of India that support research at Ashoka include the DBT-Ramalingaswami Fellowship, DBT/Wellcome Trust India Alliance, DRDO (Defence Research and Development Organisation), Council of Scientific and Industrial Research (CSIR), DST-CSRI (Cognitive Science Research Initiative), DST-INSPIRE Faculty Fellowship, DST- SERB, Indian Council of Medical Research (ICMR), Indian Council of Social Science Research (ICSSR), amongst others.
A total of 13.06 Cr INR has been received from DBT/Wellcome Trust India Alliance, which is a renowned funding agency that funds basic biomedical as well as clinical and public health research in India. India Alliance is supporting four Ashoka faculty in Biology under the track of Basic Biomedical Research and India Research Management Initiative.
The CSRI programme of DST is supporting psychology research at Ashoka on investigating typical and atypical developments in infants and children.
DST-SERB is supporting 18 Ashoka researchers across nine disciplines including Biology, Chemistry, Computer Science, Environmental Studies, Mathematics, Physics, and Psychology. The total sanctioned amount is ~7.35 Cr INR.
Funding support from reputed international funding agencies has enabled Ashoka University to invest in transformative ideas and advance cutting-edge research. Some of the international funding agencies that support research at Ashoka include the Bertarelli Foundation, Bill & Melinda Gates Foundation (BMGF), Centennial Centre of American Political Science Association (APSA), Centre for Economic Policy Research (CEPR), National Endowment for the Humanities (NEH), Royal Society of Chemistry (RSC), Simons Foundation, Wellcome Trust, World Health Organisation (WHO), amongst others.
BMGF is supporting research in social sciences, humanities, and natural sciences at Ashoka University. It is funding an Economics project titled, "Partnering with the Private Sector to Advance Women's Economic Empowerment". The sanctioned amount for this project is 7,76,240 USD (~6.33 Cr INR). In the past, BMGF has also funded the Biophysics project – BharatSim- Agent-based models for COVID-19 spread in India. The Centre for Social and Behaviour Change and Centre for Social Impact and Philanthropy at Ashoka University has been established with a generous grant from the BMGF.
Bertarelli Foundation tackles some of the biggest concerns in the field of marine science and conservation research. It is supporting Environmental Studies research to assess key challenges and opportunities for addressing illegal, unreported, and unregulated fishing in marine protected areas with a focus on fisher behavioural insights.
CEPR is supporting Ashoka's economics research on (i) female labour force participation, and (ii) economic development and environmental sustainability.
The Simons Fellowship Programme, housed at the Trivedi School of Biosciences (TSB) at Ashoka University, is a first-of-its-kind initiative by the Simons Foundation, outside the United States in a developing country. The fellowship will support interdisciplinary postdoctoral researchers working in biomedical sciences and related areas. The total sanctioned amount is ~8.12 Cr INR.
The University of Witwatersrand, South Africa, is supporting a project titled 'Governing Intimacies' (English).
Strategic proposals from Ashoka faculty have also secured research funding from various private foundations and trusts, including Azim Premji Foundation, Andrew Mellon Foundation, École des hautes études en sciences sociales (EHESS), International Growth Centre, and Facebook. Specific initiatives are also supported via corporate sources such as Mphasis Foundation and Huawei Technologies India Pvt. Ltd.
Mphasis Laboratory for Machine Learning and Computational Thinking is being set up at Ashoka University with magnificent support from Mphasis F1 Foundation to drive AI research to solve global challenges. The total Amount authorised is 18 Cr INR.
Research at various centres at Ashoka is enabled by generous funding support from CitiBank, Ford Foundation, Omidyar Network, MacArthur Foundation, and many others.
Some of the extramural grants received by Ashoka faculty are strategically supplemented by the Research and Development Office (RDO) to enable high-quality and internationally competent research in India. RDO also invests ca. 5 Cr INR annually to fund Ashoka PhD scholars and Post-doctoral fellows.
The diversity of extramural funds secured by Ashoka faculty reflects the enhanced competitiveness of research proposals. It needs to be highlighted that, apart from investing a major chunk of their time in research, Ashoka faculty are rigorously involved in curriculum development, active learning, pedagogy, and the development of innovative assessment and evaluation methods to improve learning outcomes. Hence, to support PIs in successfully securing sponsored research funding, RDO was set up at the Ashoka campus.
RDO has been extending catalytic support to researchers across disciplines by (i) optimising administrative support – managing active grants via SFACTS, procurement, supply chain, and human resources, (ii) supporting faculty in growing and diversifying research funding, (iii) managing the pre-funding process and extending post-funding support, and (iv) making research accessible to all. RDO maintains a funding database and periodically shares details about upcoming funding opportunities with Ashoka researchers. In the last year, 123 national and international 'Call for Funding Applications' have been shared by the office. RDO has also initiated a 'Lecture Series on Research Grants and Collaboration', where experts from academia, internationally renowned funding agencies, and government bodies join and discuss the best practices in grant management and collaboration.
It is important to be on the lookout for the calls for proposals and deadlines for various grants. RDO is working towards streamlining the process of releasing advertisements about forthcoming submission deadlines, as this will enable researchers to smoothly secure sponsored research funding.
---
(With inputs from Dr Anirban Chakraborty, Ms Sonal Agarwal, and Dr Shruti Shrivastava)