Arindam Chakrabarti & Vrinda Dalmiya
This semester, two highly interesting philosophers...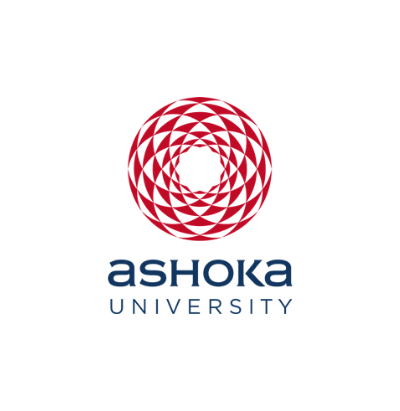 Office of PR & Communications
2 September, 2020 | 5 min read
…Are joining the ranks of Ashoka's Philosophy Department as Visiting Faculty. Let us briefly introduce them (in alphabetical order):
Arindam Chakrabarti is visiting us from Stony Brook University, State New York, where he is the inaugural holder of the Nirmal K. and Augustina Mattoo Endowed Chair in Classical Indic Studies.
Professor Chakrabarti is an internationally-renowned scholar in Indian Philosophy, Aesthetics, Philosophy of Art, Buddhism, and Philosophy of Language. He is the author of 17 monographs appearing in English, Sanskrit, and Bengali. He earned his from Presidency College in Calcutta, his MA from Calcutta University, and his D.Phil from Oxford. He held academic positions at the University of Hawaii Manoa, the University of Delhi, and University College London, UK.
Professor Chakrabarti is teaching two courses: one section of the Indian Civilizations FC and PHI-2401/PHI-2701 Moral Psychology of Emotions (taught comparatively). We are excited to have him with us and this is his message to you:
"Namaskaar Ashokans !

Legend has it that the formidable philosopher Elizabeth Ancombe called marriages maintained across continents "Telegamy" ! In a similar spirit, I guess, I should be excited to become part of the remotely E-ducating team this Monsoon from the Hawaiian island of Oahu. I shall be teaching, among other things, the philosophy of the Ashokan edicts to freshly admitted Ashokans. I look forward to the utopia of unmasking ourselves and living in the beautiful Ashoka campus and using "hard-copies" of books in your library someday! Until then, going "soft", I live in the metaphysical conundrum of teaching a "syn-chronous" (same-time) class every Sunday evening to make it to a Monday morning class at Ashoka University. Where am I? As Dan Dennett would wonder."
Vrinda Dalmiya joins us from as Professor of Philosophy from the Philosophy Department of the University of Hawai'i at Manoa.
Professor Dalmiya received a M.Phil from Jadavpur University and a Ph.D. from Brown University. She has been a Fellow at the Indian Institute of Advanced Studies in Shimla, where she worked on a comparative project involving feminist care ethics, virtue epistemology and the Sanskrit epic, the Mahabharata. She is mainly interested in analytic feminism and her areas of research include care ethics, epistemology, gender and environmental philosophy, gender and disability and comparative philosophy. She has published in numerous anthologies and journals like Hypatia, Environmental Ethics, Journal of Social Philosophy and Sophia.Among her latest larger publications are an anthology labeled: Exploring Agency in the Mahabharata: Ethical and Political Dimensions of Dharma that she co-edited with Sibesh Chandra Bhattacharya and others, also a monograph on Caring to Know: Comparative Care Ethics, Feminist Epistemology, and the Mahabharata.
Professor Dalmiya will teach an Advanced course in Ethics: PHI-3605 Care Ethics. We are thrilled to have her with us – this is her message to you:
"I am excited by the opportunity to teach at Ashoka this semester. In spite of the constraints of an online format, I am greatly looking forward to interacting with the students and learning to build an interactive community with them remotely."