Ashoka alumna gets selected for the Indian Air Force
Vedika Gupta successfully passed the Services Selection Board and became the second Ashoka student to join the Indian Air Force.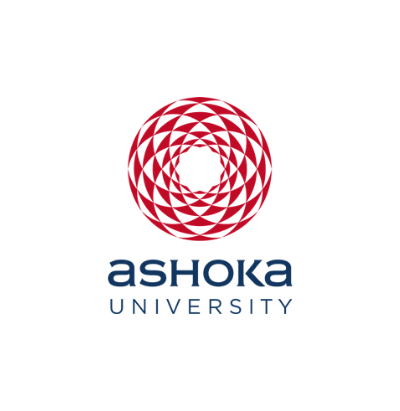 Office of PR & Communications
26 August, 2021 | 4m read
The exciting truth still has not sunk in for Vedika Gupta, the second Ashoka student to successfully earn a spot in the Indian Air Force (IAF). When asked why the Air Force, she said that she has a family background in the forces–but that is that. It was a fact, but not a major factor in her final decision. Vedika "was fortunate enough to sit in the cockpit of a Su-30 at the Jodhpur Air Base and, however cliched it sounds, ever since that moment, I knew I wanted to be a fighter pilot, an Air Warrior. Soon enough, I made it my mission to turn this dream into reality; and once one sets their minds to something, the sky's the limit."
Vedika was part of the 2019 batch of the undergraduate programme at Ashoka University. She has wanted to join the IAF since she was a teenager; and her experience as an Ashoka student has played a significant role in making her feel equipped and ready to grasp her dream. She said, "I was slightly more timid before I came to Ashoka. But, the kind of discussions that took place in its classrooms and the sheer amount of work I put into my research papers–it all played a role in making me more self-assured, and that in turn reflected in my Services Selection Board results. I did not feel inferior to anyone then; I felt like I had everything I needed to clear all the tests and to be selected to become an officer. My friends were also an inspiration to me. Everyone was so driven and passionate that it fuelled me up and I was always going, 'How is the josh? High sir!'"
The process to apply and merit a seat in the force was an extremely rigorous one for Vedika. She had been trying since 2018; and in 2021, in her fourth attempt, she finally made it. It definitely was not easy to stay resilient in the face of repeated failures as she recalled, but "I guess perseverance pays off! Each time I did not make it, and saw my peers excelling professionally and academically, I felt stagnant and all sorts of doubts kept creeping in. I asked myself whether I was even made for this. I think what kept me going was the dream that the fourteen year old me had dreamt; and how every decision I have made in my life rested upon that dream. I am a sportsperson and if that has taught me anything, it is to not be a quitter. So, I was tenacious, because it was not a job I was after, it was a dream."
The final list of July 2021 consists of 10 women in the flying branch, which Vedika feels proud and privileged to be a part of.
Towards the end of our interview, I asked her about her family and friends' reaction to the news. "My mother started crying in the middle of a restaurant when she heard the news. My younger sister is a mixed bag of emotions because, while she is extremely proud of me, training does entail no communication for a year and a half. My father is beyond ecstatic–it is almost as if he himself is going to the academy again! All my friends are overjoyed and extremely proud of me. It feels surreal: to have wanted something for so long and to finally, get it," concluded Vedika.
Vedika is going to be serving for fourteen years (until 2036). After that, when she retires, she might choose to fly commercially and get into civil aviation; or she might pursue something completely different in line with her other interests in media–"who knows what the future holds!"
---
Written by Anushka Bidani, undergraduate student of English & Creative Writing