Ashoka opens international opportunities for its Ph.D. scholars
The Office of Global Education & Strategic Partnerships (GESP) has added international opportunities for Ph.D. students at Ashoka. The goal is to bring unique global research and study programmes to Ph.D. students who want to explore academic avenues and have wide cultural experiences in partner and other international universities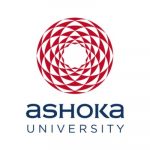 GESP
13 April, 2023 | 4m read
The emphasis on research and building well-trained scholars in India is an important mission for the university. The goal is to bring unique global research and study programmes to Ph.D. students who want to explore academic avenues and have wide cultural experiences in partner and other international universities.
For the first time, Devashish Saurav, a Ph.D. student at Ashoka University, has won the Knowledge 2 Action in South-Asia (K2A) Swiss Mobility Grant 2022 for a research stay at the University of Geneva. Devashish is a second-year Ph.D. student in the Sociology and Anthropology (SOA) Department at Ashoka and works at the intersection of nature and society. He is currently looking to work on yaks and herders in Arunachal Pradesh with a focus on issues relating to sustainability, community livelihood, governance, and yak conservation. "The K2A grant will enable me to interact directly with Dr Joerg Balsiger (Institute for Environmental Sciences, University of Geneva), who is already mentoring students investigating related topics in the Himalayas. This award will give me an edge in my academic career," said Devashish Saurav.
The K2A mobility grants aim to promote knowledge circulation through exchanges between CLOC (The Cluster of Cooperation) partner organizations in South Asia and Switzerland by carrying out field visits, research collaborations, and the concrete implementation of research results and/or teaching initiatives.
A second opportunity for Ashoka Ph.D. Scholars came through a grant from Linnaeus University (LU) in Sweden. Two Ph.D. scholars, Abhilasha Sawlani from English and Aritri Chakrabarti from History were selected and are hosted by the Department of Cultural Sciences, Centre for Concurrences in Colonial and Postcolonial Studies at Linnaeus University. During their 10-week research stay, Abhilash and Aritri will have a host supervisor, take courses, exchange ideas, attend seminars and make presentations on their research work.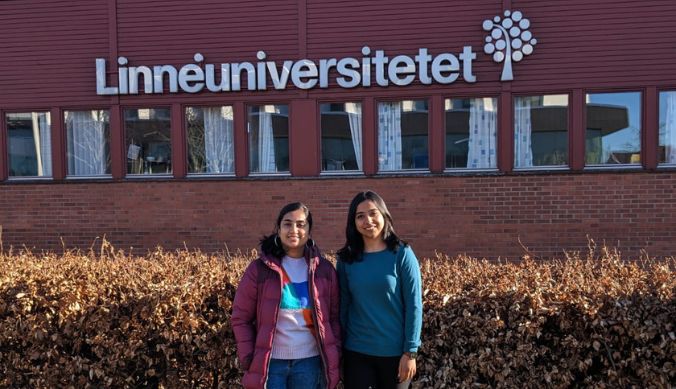 The grant funding for this collaboration between LU and Ashoka is covering all expenses for the two scholars visiting LU from March to June 2023. As an interdisciplinary centre, it brings together twenty Linnaeus University researchers, from graduate students to full professors and hosts regular seminars, workshops, conferences and other research activities at LU.
Abhilasha Sawlani, Ph.D. student shared her Linneaus experience and said, "My first two weeks at Linnaeus University (LU) in Växjö have been incredibly exciting. The faculty and students here have been very helpful and welcoming, which has made the process of settling down quite comfortable. I have had the opportunity of auditing insightful and varied courses like Literature and Migration and Slavery and Slave Trade in Global Context. I also had the opportunity of presenting my Ph.D. research at the Global Humanities seminar at LU and the engagement and feedback I received has been immensely valuable. As the cold weather gradually gives way to a pleasant spring, I am excited to explore the beautiful campus in this quaint and quiet town!"
Sandeep Bhardwaj, a doctoral candidate in History at Ashoka University received the Fulbright-Nehru Doctoral Fellowship for 2022-23 and is spending this academic year at Yale University in the USA. He is working with David Engerman, Leitner International Interdisciplinary Professor of History and @SouthAsiaYale on his doctoral thesis about India and East Asia in the 1920s-60s.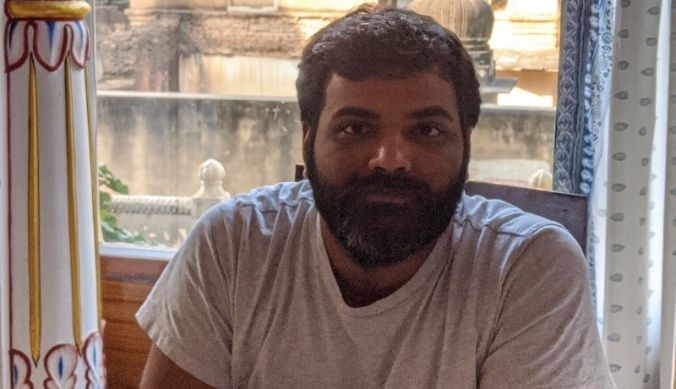 The GESP office is working towards bringing more such opportunities to Ashoka PhD students that will provide enriching experiences to broaden their horizons, preparing them for successful future careers in their respective fields.