Ashoka signs MoU with Université Côte d'Azur to collaborate in the Franco-Indian campus on Health, and beyond
It is under the framework of a joint initiative by the French Ministry of European & Foreign Affairs and Ministry of Higher Education, Research & Innovation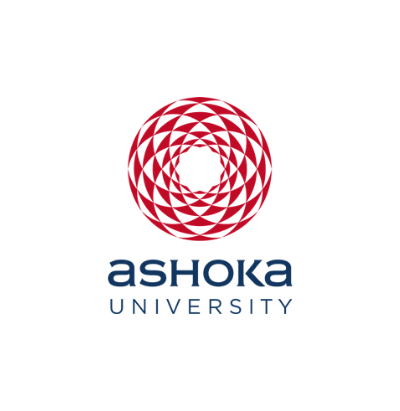 Office of PR & Communications
22 June, 2023 | 4m read
Ashoka University has signed a Memorandum of Understanding (MoU) with Université Côte d'Azur, France to foster education and research collaboration in the field of health sciences. The MoU is under the framework of 'Franco-Indian Campus on Health for the Indo-Pacific Region', a joint initiative by the French Ministry of European & Foreign Affairs and the Ministry of Higher Education, Research & Innovation.
The initiative seeks to bring French and Indian higher education institutes together, to work on various basic and applied areas of Health sciences. In this funded endeavour, Ashoka University has joined hands with the University of Cote d' Azur from France, along with the Indian Institute of Science, Bengaluru and Indraprastha Institute of Technology, Delhi (IIIT-D) as part of the consortium from the Indian side. This consortium of these four higher education research institutes will focus on health topics ranging from understanding and treatment development for diseases like cancer, respiratory diseases, and aging as well as public health concerns of antimicrobial resistance.
Under this pilot-funded programme, the universities will engage in joint research and innovation projects; develop a foundation for building joint/dual degree programs; facilitate the exchange of faculty and research scholars; and create channels to exchange knowledge and expertise. A key focus area would be to focus at the intersection of health and computer sciences, as well as nurturing innovation through entrepreneurship.
Speaking about the need for such collaborations, Somak Raychaudhury, Vice-Chancellor, Ashoka University stated, "This partnership with Université Côte d'Azur seeks to create such a platform that would address health problems of today through a multidisciplinary lens, as well as aims to nurture future leaders for challenges of tomorrow. Ashoka will work with Université Côte d'Azur to make it a long-term program in a sustainable way".
"We are excited to be part of this consortium as it provides our faculty and research scholars with opportunities to work with their global counterparts on pressing health-related issues. Additionally, it creates a pathway for creating joint/dual advanced degree programs benefiting students through the combined strength of two partnering institutions. This partnership is a reflection of Ashoka's rapidly growing base in research-integrated education internationally", said one of the academic coordinators of the program, Kasturi Mitra, Associate Professor of Biology and DBT-WellcomeTrust India Alliance Senior Fellow, Trivedi School of Biosciences, Ashoka University.
"We are delighted to work with Ashoka University as one of our partners, a fast-growing higher education institution, which addresses today's and tomorrow's challenges with a very agile and modular model of research and education », said one of the academic coordinators of the program, Laurent Counillon, Professor and Director, LIFE-Graduate School of Life and Health Sciences, Université Côte d'Azur.