Ashoka Students visit Startup Nation Israel to explore entrepreneurship
Five undergraduate students from Ashoka University completed a summer course in 'Business Entrepreneurship' at Tel Aviv University in Israel this Summer.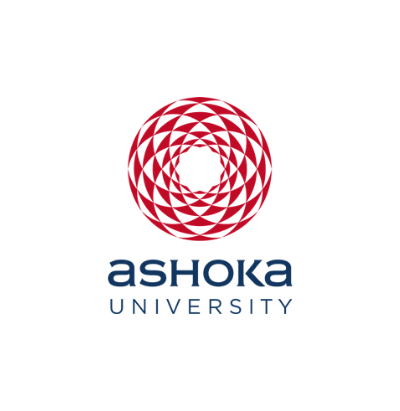 Office of PR & Communications
1 September, 2017 | 9 min read
In the summer of 2017, five undergraduate students from Ashoka University completed a summer course in 'Business Entrepreneurship' at the prestigious Tel Aviv University in Israel. Israel is termed as the Startup Nation, courtesy the acclaimed book Startup Nation: The Story of Israel's Economic Miracle by Dan Senor and Saul Singer about the economy of Israel. It examines how Israel, a 60-year-old nation with a population of 7.1 million, was able to reach such economic growth (that at the start of 2009) — some 63 Israeli companies were listed on the NASDAQ, more than those of any other foreign country.
Hence, studying entrepreneurship in the Startup Nation had its own advantages, as the students got to visit a number of accelerators and interact with successful entrepreneurs. They were accompanied by Vineet Gupta, Founder and Trustee, Ashoka University and Priyank Narayan, Director, Centre for Entrepreneurship and Professor Mukesh Sud who teaches entrepreneurship at Ashoka.
Mili Anand, an undergraduate student who attended the summer course exclaimed that the program made her realize that entrepreneurial skills are not innate but can be learnt and honed. She further said that the topics covered were so basic on the surface, yet provided a great framework for generating and scanning ideas as well as preparing and improving one's business model.
"The meetings organized for us after class hours with various entrepreneurs beautifully complemented what was being taught in class, as we got to see and learn how entrepreneurs have actually built their companies from ground up and what they learnt in the process. These interactions also went a long way in giving me a deeper understanding about the social and entrepreneurial culture in Israel," said Anushka Kapur, another student who was a part of Ashoka's cohort at Tel Aviv University.
(From left to right: Vineet Gupta, Mukesh Sud and Priyank Narayan)
Like most summer school programmes, our students not only enjoyed the programme but also got a chance to explore the wondrous city of Tel Aviv. Whether it was visiting Jerusalem, floating in the Dead Sea or looking over the border of Syria, they unanimously agreed that the experience was unparalleled.
The Centre for Entrepreneurship is the creative hub at Ashoka University that nurtures the entrepreneurial endeavours of all students, fellows, faculty and founders alike. With complete support from the founders of Ashoka, the CfE has some of the most successful entrepreneurs in the country on board helping students make their dreams into reality.The Centre is committed to assisting students in every stage of the lifecycle of an enterprise– right from inspiration, ideation and initiation, to incubation, investments and internationalisation for both mainstream innovations as well as ventures around social innovation and sustainability.