Ashoka University along with five IITs signs MoU with the University at Buffalo to develop technologies to combat Cancer, Anti-Microbial Resistance & Diabetes
The MoU has been signed at the University of Buffalo, during a three day workshop which took place on design, synthesis and data-driven discovery of nanomaterials for electronics, photonics and biotechnology.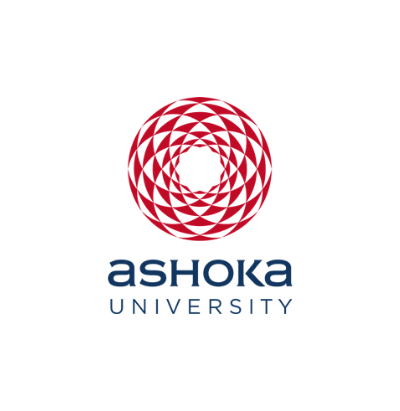 Office of PR & Communications
20 May, 2022 | 4m read
Ashoka University today announced that it has joined a consortium of five Indian Institutes of Technology (IIT Delhi, IIT Kanpur, IIT Bombay, IIT Jodhpur and IIT BHU, Varanasi) to sign a Memorandum of Understanding (MoU) with University at Buffalo, The State University of New York.
The objective of this partnership is to establish a multiparty collaborative framework for long-term multi-institutional and international collaboration in educational and research fields. The research focus will be nanomaterials and nanotechnology, biotechnology, advanced sensors, photonics and cyber-physical systems including artificial intelligence.
The advanced research within these domains will help in understanding complex diseases as well as enable medical practitioners and experts in developing cutting edge solutions. Ashoka University is committed towards drawing attention to such problems that medical science has been facing such as Cancer, Anti-Microbial resistance (AMR) & Diabetes and thereby conducting research to develop technological interventions like sensors, experimental tools etc. to cure such problems. This MoU will also enhance the possibility of engaging with the Government of India since active research & development have been taking place by government funded research institutions.
The collaboration will include student exchange programs, knowledge sharing amongst researchers and experts, conducting training research programs and sourcing research funds from both national and international organisations. L.S. Shashidhara, Dean of Research at Ashoka University, said, "Ashoka University is proud to join this multi-institutional partnership of five Indian IITs and the University of Buffalo to collaborate on multidisciplinary initiatives that aims to explore and research into unique areas of energy, environment and health sciences, which will be beneficial for the mankind. Ashoka University, one of the leading liberal arts institutions in India, have always tried to promote innovative application based research that has a potential towards wider societal impact and can help in addressing global challenges".
On the signing of the MoU at the University of Buffalo, Prof. Malabika Sarkar, Vice Chancellor, Ashoka University, said "This collaborative effort will enable all the institutes to achieve new heights in research and academia. With the participation of so many IITs and Ashoka, with each having its own set of strengths, it will provide an opportunity for faculty, researchers and students at Ashoka to participate in this exciting initiative."
Satish K. Tripathi, UB President said "We look forward to forging what promises to be a highly productive partnership with this distinguished group of researchers. As our institutions share a steadfast commitment to the greater good, this workshop serves as a springboard for collectively leveraging our expertise to advance research toward a healthier, more sustainable future."
The MoU has been signed at the University of Buffalo, during a three day workshop which took place on design, synthesis and data-driven discovery of nanomaterials for electronics, photonics and biotechnology. The five year memorandum of understanding will be effective from May 17, 2022 to May 16, 2027.
About Ashoka University:
Ashoka is India's premier liberal arts university located in the National Capital Region, New Delhi. Ashoka University is built on the finest global best practices of institution and university governance. Accomplished leaders, philanthropists, thinkers, and academicians with expertise in varied fields have come together to create the university. It brings the best contemporary values and practices in higher education, in the tradition of the world's leading universities, to India. With a strong emphasis on multi-disciplinary learning, development of skills and leadership attributes for 21st century, Ashoka is preparing students to be critical thinkers and ethical leaders in an increasingly diverse world. It is a private, non-profit University, established under the Haryana Private Universities Act, 2006, having its place of business at 2 Rajiv Gandhi Education City, Sonipat, Haryana 131029 in India.
For further information, visit www.ashoka.edu.in