Ashoka University and Koita Foundation Sign MoU to Establish a Centre for Digital Health
The Koita Centre for Digital Health at Ashoka University (KCDH-A) aims to address the critical need for cutting-edge research and skilled professionals in the field of Digital Health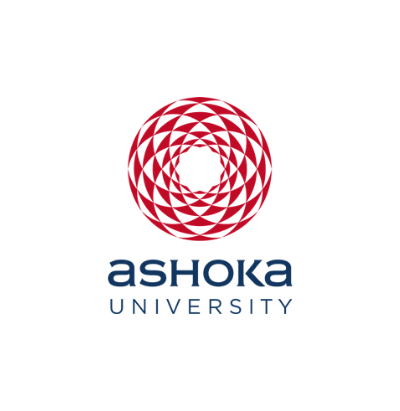 Office of PR & Communications
10 August, 2023 | 4m read
Ashoka University and Koita Foundation have signed a Memorandum of Understanding (MoU) to establish the Koita Centre for Digital Health – Ashoka University (KCDH-A). KCDH-A aims to address the critical need for cutting-edge research and skilled professionals in the field of Digital Health, which is a key enabler for making healthcare affordable, accessible, and of higher quality in India.
KCDH-A will offer academic programs in Digital Health and Health Informatics at the undergraduate and PhD levels, in addition to Executive Education programs in Digital health. It will form partnerships with leading national and international hospital systems and healthcare research & academic organizations. KCDH-A aspires to be a leader in research and innovation in Digital Health – help reshape critical aspects of care delivery, increase health equity & access to care, and leverage AI and advanced technologies in medical imaging, diagnostics, and healthcare informatics.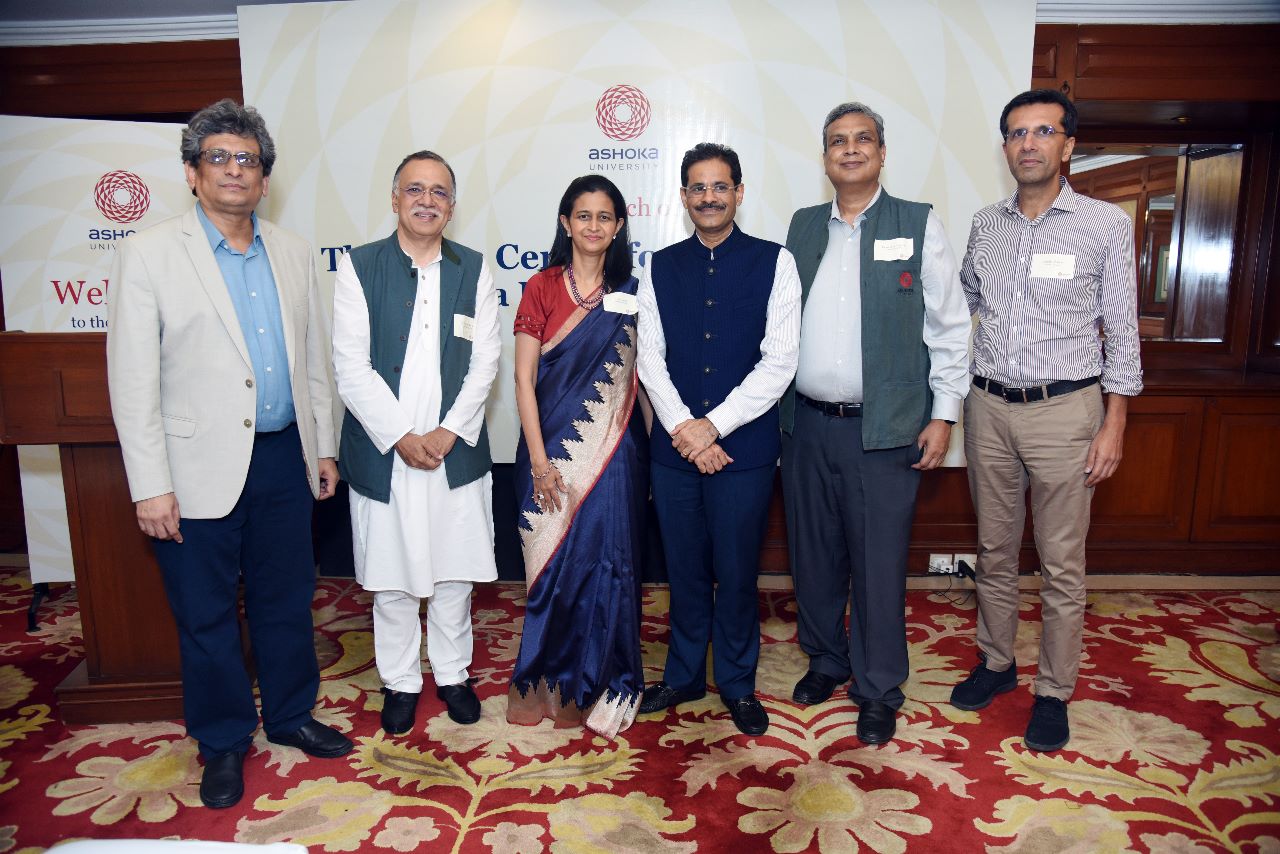 "There is immense potential for Digital Health technology to drive healthcare accessibility across underserved populations, enhance personalised care delivery, improve efficiency and build scalable care delivery," said Rizwan Koita, Founder & Director of Koita Foundation. "Ashoka University has made significant strides in Biosciences, Data Science and Social Sciences, which makes it an ideal partner to pioneer Digital Health education, research, and collaboration in India."
Since its foundation in 2017, Koita Foundation has launched and supported multiple national scale initiatives to help accelerate Digital Health adoption in India, through collaboration with government, hospitals, health insurance companies, educational establishments, and technology companies. KCDH-A is the latest in a series of partnerships to drive academic programs, research, collaboration, and professional development in Digital Health.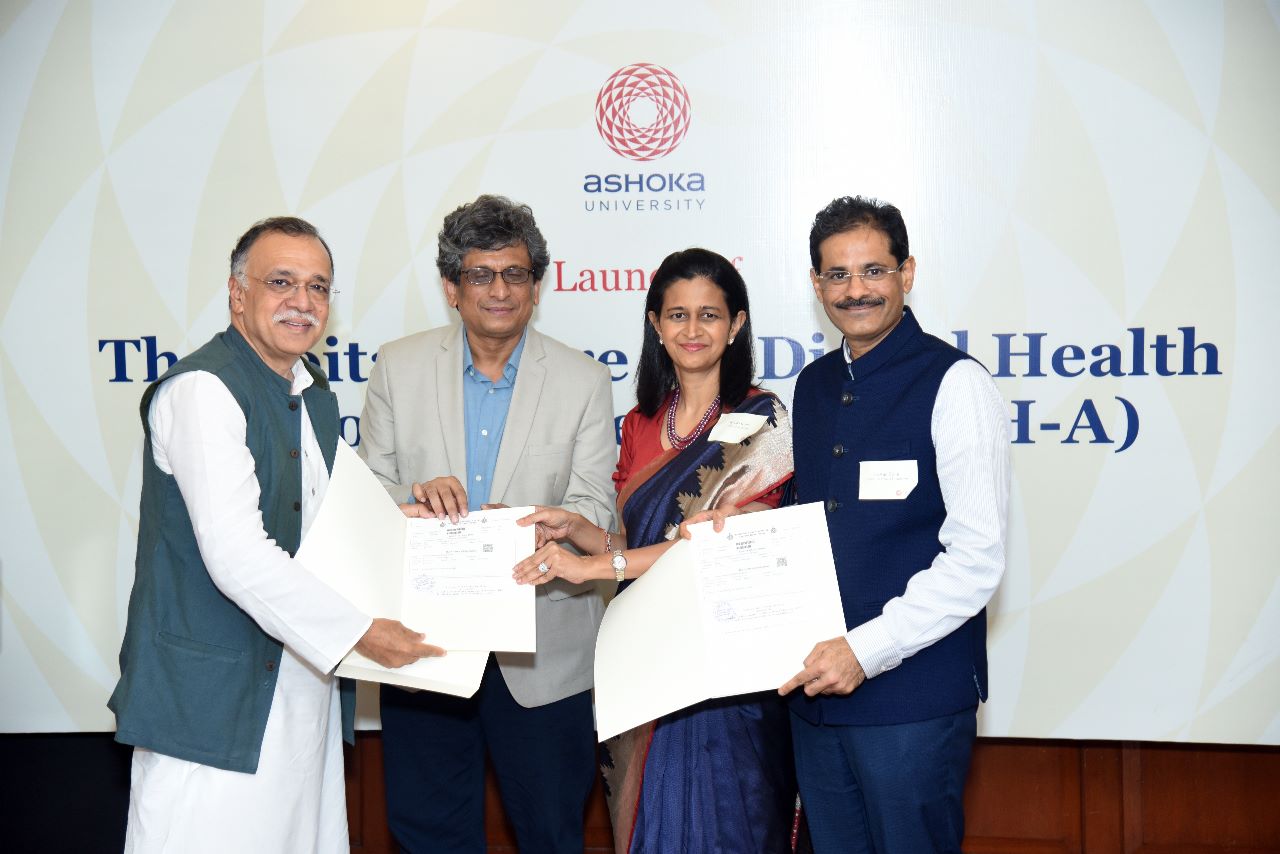 Speaking about the partnership, Somak Raychaudhury, Vice Chancellor, Ashoka University said, "The rapid advancement in technology is revolutionising healthcare, in areas such as use of AI for medical research, easing access and affordability of basic services through mobile applications or development of personalised medicine using data science and machine learning techniques. Koita Foundation has been doing incredible work in this space, and the partnership to establish a new Centre will help in taking the benefits of this digital revolution to each Indian. This aligns with Ashoka's long-term vision of becoming a global hub for advance research and quality higher education, and to meaningfully impact the society."
"The establishment of the Koita Centre of Digital Health is an important step in Ashoka's mission of contributing to the advancement of healthcare systems in India. Through various existing initiatives, the University has been actively investing in research and development in areas such as improving diagnosis through technology, developing therapies for both rare and common diseases, as well as improving large-scale public health services. All our Digital Health initiatives will now converge under the umbrella of the new Centre", said Dr Anurag Agrawal, Dean, Biosciences & Health Research, Trivedi School of Biosciences, Ashoka University. He will also serve as interim Director of Koita Centre for Digital Health at Ashoka.
Ashoka University has been actively involved in numerous projects focused on Digital Health through its various centres, such as the Centre of Health Analytics Research and Trends (CHART) and Centre for Research on Wellness and Nutrition (CROWN). These projects also include the Digital Transformation for Health Lab (DTfHL) funded by the Botnar Foundation. Ashoka is the Asia node, with Geneva University being the primary hub. The Koita Centre for Digital Health will now serve as the unifying platform for all its Digital Health initiatives.