Ashoka University and Life Lab Foundation host virtual science seminar on the Higgs boson Particle
The seminar gave high school students and teachers an opportunity to delve into the realm of High Energy Physics.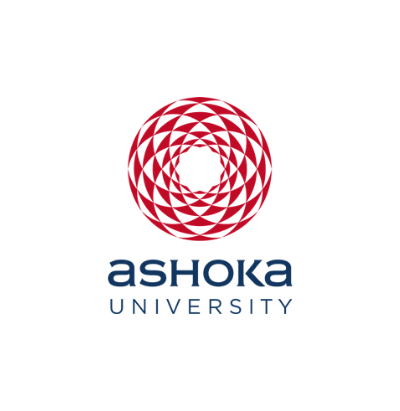 Office of PR & Communications
4 August, 2017 | 7 min read
New Delhi, 4th August, 2017 – Ashoka University, a Liberal Arts and Sciences University, in association with the Life Lab Foundation, hosted a virtual science seminar "The God Particle". The seminar gave high school students and teachers an opportunity to delve into the realm of High Energy Physics, learn about cutting-edge research and gain access to advanced research facilities through a virtual visit. The event saw participation from over 700 students across 35 schools, such as Doon School, Dehradun, Neerja Modi, Jaipur, Sardar Patel Vidyalaya, Shri Ram School, Vasant Valley and Delhi Public School, R.K. Puram. The seminar included insightful sessions by renowned scientists from the European Organization for Nuclear Research – CERN and faculty members from Ashoka University.
https://youtube.com/watch?v=f74iHedTOIA
This seminar is in line with the University's vision to go beyond Humanities and launch its Sciences Programmes in Physics and Biology, both of which will commence in August 2017. Sciences is an integral part of Liberal Education and historically, it is said that there was no separation between the Sciences and the Humanities. Commonalities and overlaps in the Sciences and Humanities will help us come up with novel, creative and relevant solutions. By incorporating Sciences, Ashoka University hopes to complete a picture which was only partially drawn.
Dr. Mick Storr, retired member, CERN and Dr. Archana Sharma, senior scientist at CERN took the students on an incredible journey to learn about the origin of the Universe, the 'World's greatest experiment' and the Nobel Prize winning 'God Particle' study.
Elaborating on the idea behind the seminar, Vineet Gupta, Pro-Vice Chancellor and Founder, Ashoka University, said, "Through this virtual seminar, we intend to help High School students gain a deeper understanding of modern scientific discoveries and its impact on the world. We are thankful to CERN and Life Lab foundation for lending their support to make this possible."
Speaking at the event, Dr. Archana Sharma, said, "CERN is working at the frontiers of science, technology and innovation. We are opening new doors, pushing envelopes, opening new vistas of knowledge and working together with industries. We cannot do that without inspiring the next generation. At CERN, we have many educational programmes for students providing hands on training and scientific research. This is an inspirational setting where the whole world is coming together to work on mega projects, collaborating with each other, sometimes not even speaking the same language; but speaking the same language of science. CERN is happy to work with the Life Lab foundation and appreciates Ashoka's support in organizing this event to encourage students to venture into new horizon of practical learning."
Addressing the students, Dr. Mick Storr added, "One of CERN's strategic mission is to educate the scientists and engineers of tomorrow. This event is an amazing example of how this can be achieved. Congratulations to all of the organisers for facilitating this."
The seminar included a session by Sabyasachi Bhattacharya, advisory committee member at Ashoka University, on the integral relationship between the Arts and the Sciences. This was followed by a view into the 'Nature of the Sciences at Ashoka' by Prof. Bikram Phookun, who teaches Physics at Ashoka University. To help students learn and contextualise Science with inputs from the Humanities and Social Sciences, the University has introduced Majors in Physics and Biology from this academic year.