Ashoka University Appoints Pramath Raj Sinha as the New Chairman of the Board of Trustees
Ashish Dhawan designated Founding Chairman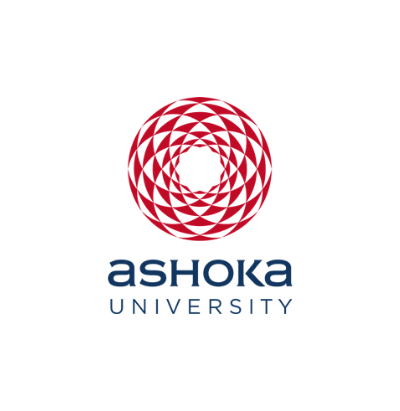 Office of PR & Communications
8 September, 2022 | 4m read
Ashoka University today announced that it has unanimously appointed Dr. Pramath Raj Sinha as the new Chairman of its Board of Trustees. Pramath will be taking over from Ashish Dhawan, who will continue his ongoing active role in the journey of building and growing Ashoka University as its Founding Chairman.
Pramath Raj Sinha is one of the principal architects of Ashoka University and has been associated with the project since it was merely an idea in 2007. He has a stellar academic and career record including a BTech from IIT Kanpur and a MSE and Ph.D. from the University of Pennsylvania. He joined McKinsey & Company in North America in 1993 and moved to India in 1997 to help build the firm's India practice. After briefly serving as MD and CEO of the ABP Group, he founded 9.9 Group and, more recently, Harappa Education, which he continues to head. 
Pramath's academic institution building journey began in 2001 when he became the Founding Dean of the Indian School of Business, which rapidly entered the Global Top 20 MBA rankings. A few years later, the idea of Ashoka University was conceived and he became the Founding Dean of the Young India Fellowship, the first programme that led to the creation of Ashoka University, in 2011. He has also set up several change-based higher education initiatives, including a liberal arts management program for career-oriented women and an entrepreneurship fellowship for the Himalayan region. In 2013, Pramath was listed by the Thinkers50 as one of India's 'top 50 management thinkers' and in 2015 as the 'Personality of the Year' by FICCI for his contribution to education.
On his appointment, Pramath Raj Sinha said, "It is an honour and privilege to take on the role of Chairman of the Board of Trustees of Ashoka University and work alongside our distinguished Founders. I am also delighted that Ashish will continue to be actively involved as he has been all these years. I look forward to supporting our Chancellor, Vice Chancellor and the outstanding students and faculty who have been critical in building Ashoka as a pioneering institution that combines game-changing academics and bold research with interdisciplinary learning to consistently set new standards of excellence. In Ashoka's next phase, we will strive to become India's best university while continuing to produce responsible leaders who create meaningful impact and drive genuine progress in India and the world."
"I am delighted that Pramath will be leading the Trustees through Ashoka's next phase of growth and expansion. It has been a privilege to be Pramath's colleague over the years. His immense talent, capability and wisdom have been key to navigating the complex task of building a world-class university in India. Pramath's experience as an educator will be critical in Ashoka's growth especially in the Sciences as well as in research across all disciplines and Centres of excellence," said Ashish Dhawan, Founding Chairman of Ashoka University.
The Board of Trustees is responsible for guiding the growth trajectory of the university and developing plans to raise investments; ensuring an ethical and independent governance model to safeguard and protect the diverse Ashoka community and enabling Ashoka to become a hub for impactful research, with best-in-class students, faculty and staff.