Ashoka University attracts faculty from across
The faculty strength at Ashoka has more than doubled this year as the best academics and scholars join the University from India and across the world.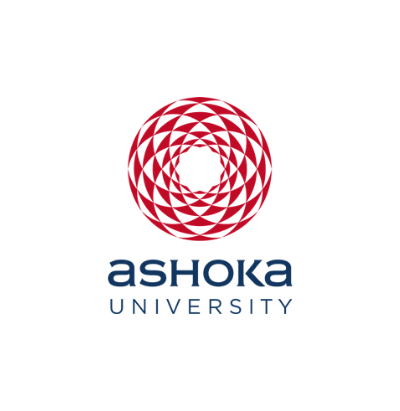 Office of PR & Communications
31 July, 2015 | 5 Mins read
July, 2015: Ashoka University is gearing up for the new batch of undergraduates and has added renowned faculty members to further the University's overall academic offerings. Classes for the Summer Semester at Ashoka have already begun and distinguished faculty members like Gopalakrishna Gandhi, who has joined as Professor of Political Science, History, and Indian Civilizations, have already started taking classes. Samridh Kudesia, an undergraduate student at Ashoka, says of one of Prof. Gandhi's lectures, "Classes on Indian Civilization are more discussion sessions than monologues, as Prof. Gandhi presents his facts, invites opinions from his audience, discusses them, and finally blends them in with his expert opinion on the issue being discussed. It's not rare for a class to start with ancient foreign travelers to India, like Hiuen Tsang, and finish with an animated discussion on Leslee Udwin."
These faculty members are not only renowned for their contribution and the impact they have made in their respective fields, they are also famed for their ability to inspire students with original ideas. They also have the ability to create an extraordinary learning environment both inside and outside the classrooms.
"This is an exciting time to be a student at Ashoka. We have more than doubled our faculty strength from last year, which is a rare opportunity for any university. This year, we are also offering subjects like Sociology/Anthropology, International Relations, Entrepreneurial Leadership, Journalism/Media Studies and Visual Arts for the first time," said an enthusiastic Jonathan Gil Harris, Dean of Academic Affairs.
So what makes Ashoka an attractive option for faculty? Educators have been drawn to the concept of Ashoka University for various reasons. Scott Dixon, who joins as Assistant Professor of Philosophy and has relocated from the United States says, "It's no secret that Ashoka is unique among all the universities in India. It has been working hard to find great teachers who care deeply about their students and their area of study." On his expectations for this new job, he says, "Having lived my entire life in the western United States, I see my arrival in Delhi as the beginning of a particularly great opportunity. I look forward to having great conversations with students and faculty, and I expect to learn a great many things from them. I'd also like to pick up some Hindi." Other faculty members who have joined us from outside the country are Professor Annette Taylor, Visiting Professor of Psychology and Gwen Kelly, Assistant Professor of History.
Vaiju Naravane, who joins as Professor of the Practice of Journalism and Media Studies, feels that Ashoka was the right reason for her to come to India. "I had wonderful students at Sciences Po, one of France's elite educational institutions, where I taught journalism and literature. But the pull of India was irresistible, especially when I heard from close friends teaching here that Ashoka encourages its students to think, question and criticise – which is essential for anyone contemplating a career in journalism. I am particularly happy to design a curriculum, including a critical thinking seminar, that aims to nurture my students' critical and questioning faculties," she said.
Ashoka also has a few Visiting Professors on board who are fascinated with the idea of being part of the vibrant community. Saikat Majumdar, who currently teaches at Stanford University and is joining as Visiting Professor of English, said, "What really stood out for me was its commitment to the Liberal Arts and Sciences, which is unique in India but at the same time absolutely essential at this point. Having worked with a wide range of international students, I now know firsthand that the potential of Indian students is among the highest in the world. This, combined with the increasingly significant roles played by India in the spheres of world political and economic spheres, makes it essential that there be an institution that combines innovative pedagogy in the liberal arts and sciences with the production of internationally acclaimed scholarship. Ashoka is the only institution in the Indian landscape that fulfills this need. "
Pulapre Balakrishnan, Professor of Economics, shares his motivation to join Ashoka and says, "Ashoka has projected itself as committed to providing a world-class education in the liberal arts in India. This attracted me, as education outside the natural sciences and engineering has not received its due here. But above all, it is important to aim to be world class in whatever you do." Anuradha Saha and Aparajita Das Gupta have also joined as Assistant Professors of Economics.