Ashoka University hosts convocation ceremony for its first undergraduate batch
The first cohort of 118 students received certificates from the guest of honour, Nobel Laureate Venkatraman Ramakrishnan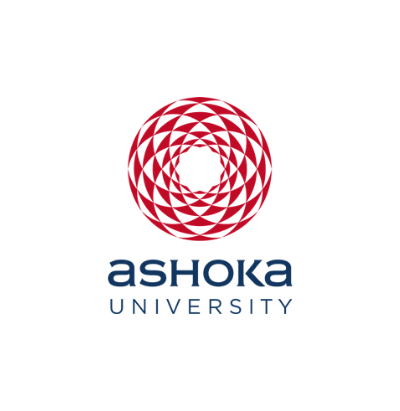 Office of PR & Communications
21 May, 2017 | 10 min read
On the 20th of May 2017, Ashoka University hosted the convocation ceremony for its founding undergraduate batch at the Sonepat campus. The first cohort of 118 students received certificates from the guest of honour, Nobel Laureate Venkatraman Ramakrishnan, in the presence of the University's Vice-Chancellor Dr. Rudrangshu Mukherjee; Pro-Vice Chancellor and Founder, Vineet Gupta along with other founders, faculty, friends and families of the graduating students, and other members of the Ashoka family.

Eminent speakers at the ceremony also included Sunil Khilnani, Director, India Institute, King's College London and Academic Council Member, Ashoka University; and Sunita Narain, Director General, Centre for Science and Environment.
In his address to the graduating batch, Dr. Rudrangshu Mukherjee said, "This convocation of the first undergraduate batch is a significant milestone in the fulfillment of a dream built on philanthropy and dedicated to a wide ranging liberal education. From 924 students in residence currently, which includes undergraduate and YIF scholars, we are looking to increase the number to 1400 in the coming academic year. This is a commendable achievement for a university that started its journey three years ago. I am happy to announce that a majority of students have opted to stay on for the fourth year. This decision interprets their vote of confidence in Ashoka University and its excellent standards of teaching."

Emphasizing on the importance of a broad-based liberal arts education that integrates science and technology with humanities, Nobel Prize Laureate Venkatraman Ramakrishnan said, "It is important to acquire a broad background in science, mathematics and the humanities, to be aware of the problems and potential routes to a solution. Just as importantly, a broad education makes you a well-rounded person and also gives you a broader perspective on your own field. I hope that Ashoka University, which considers itself a liberal arts university, provides this."

Congratulating the undergraduate batch of 2017, Sunita Narain said, "You are entering a world that is perhaps more challenging and interesting than it has been for a long time. It is a great opportunity to set high standards for yourself and for those around you. I wish the very best of luck in facing these challenges ahead."

Sunil Khilnani gave a fresh perspective on the idea of an education to students, "University, the French philosopher Pierre Hadot has said, can be a training for a career; or it can be a training to be a human being. I hope above all that your time here (at Ashoka) will have shown both the immensity of that challenge of becoming human, and also how essential it is, if we are to sustain the public engagement needed to build an open and a fair society."

Vineet Gupta concluded the evening with a heartfelt vote of thanks. He said, "From the very first day the founding class entered the campus, they became our partners in building this institution. I deeply appreciate the enormous faith and trust of the parents, faculty and founders in helping us build this university into a great institution. We are committed to achieve on our vision of nurturing individuals by providing an outstanding academic experience and a meaningful learning environment."

85 percent of the graduating students will return to Ashoka for a one-year Postgraduate Diploma in Advanced Studies and Research (DipASR). Some students will be going abroad for their Master's to universities such as the Graduate Institute of International and Development Studies in Geneva and SOAS London. Two students have been selected to work at Citibank as Graduate Management Associates. 42 percent of the founding batch students went to study abroad for a semester to universities such as King's College (London), KoC University (Turkey), Sciences Po (Paris), NUS (Singapore) and University of California (Berkeley). 66% students of the founding batch are on need-based scholarships and scholarships worth Rs 11 crores were awarded to the first batch at the time of admission.

Each department conferred subject awards to the students for their outstanding academic performances and contributions.

A special award called the Ashoka Ethos Award was bestowed on two graduating seniors, Manisha Koppala and Sankalp Garud who best embody the constellation of qualities that distinguish Ashoka University's commitment to holistic liberal education outside as well as inside the classroom.

Apart from this, undergraduate students Uttara Chaudhuri , Aritra Sutradhar and Chakshu Chhabra who have made an exceptional and outstanding contribution towards creating a positive and inclusive environment for all students on campus received Student Life Award for Excellence. The sports department also be felicitated a special award, and recognized the work of Yasha Khuthia as the best sportsperson.

Some of the other academic achievements of students include names like McPherlain Chungu who presented a paper on the role of the media as a tool to address gender inequalities in Sub-Saharan Africa, at the 24th World Congress of Political Science, in Poznan, Poland, in 2016. Narmada Varadarajan, a student in Mathematics received a place in the prestigious programme Budapest Semesters in Mathematics, which has a long history of nurturing mathematical talent.