Ashoka University Launches New Centre for a People-Centric Energy Transition
The Centre will support the 'Net-Zero' ambitions of India, starting with a draft Integrated Energy Policy for India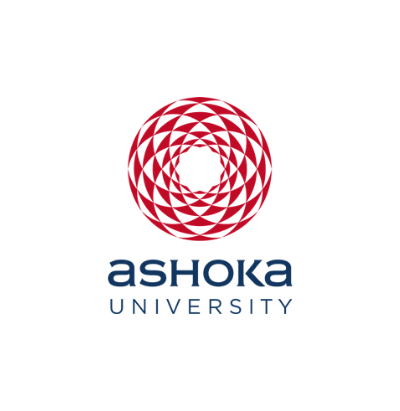 Office of PR & Communications
14 March, 2023 | 4m read
Ashoka University today announced the launch of Ashoka Centre for a People-centric Energy Transition (ACPET), with a vision to become a world class knowledge institution in support of economic growth, energy security and net-zero ambitions of India and the Global South.
The Centre's debut project is a draft Integrated Energy Policy for India. Further, it will prioritise projects in areas like Energy Efficiency and Conservation, including behavioural change; Governance of the Energy Sector; Cooling Technologies; Carbon Markets, Hydrogen Economy; and Electric Mobility. The Centre will work in partnership with the Indian industry and the Government in generating insights and models applicable for supporting India's clean growth objectives. It will also offer courses at undergraduate, postgraduate and executive levels.
"India's energy needs are only going up. Electric mobility is picking up. We are discussing the creation of a domestic carbon market. Ambitions around the use of hydrogen are high. India's energy sector is currently undergoing a transition. And of course, job creation and economic growth remain priority. Managing this well will benefit from a Centre that thinks in an integrated way, is centered around people and economic growth, and benefits from a two-way dialogue with the market and Government. I am grateful to have worked with a small team of very committed people and of course the founders of Ashoka University to get us to this stage; and I remain committed to setting this up and getting the Centre on the road," Mahua Acharya, first interim Director ACPET and former MD & CEO, Convergence Energy Services Limited of the Government of India said.
"We are pleased to be financially supporting the creation of this institution. The country needs it and there is no better institution than Ashoka University to host it," said Saurabh Kumar, India Head of the Global Energy Alliance for People and the Planet.
"Energy transition is a complex issue, requiring a look into economic growth in a manner that is sustainable, without compromising the needs of the most vulnerable sections of our society. At Ashoka, we are resolutely committed to supporting India and the Global South in traversing this journey towards 'net-zero', in ways that are both just and equitable. This will require well-informed insights and innovations in the fields of technology, business and policy making. The launch of ACPET is an important step in this direction, it will act as a 'go-to' knowledge centre for informing best practices that we can adopt as a society", said Pramath Raj Sinha, Founder and Chairperson, Board of Trustees at Ashoka University.
Speaking about the overall approach, Somak Raychaudhury, Vice Chancellor, Ashoka University said, "At Ashoka, we have always taken an inter-disciplinary approach to thinking about complex problems of our society, including the challenge of addressing the impacts of climate change. In the context of energy transition, this particularly requires formulating solutions that are 'people-centric', ideas that weigh-in the interests and needs of all stakeholders. ACPET will bring this to fruition by having a fulcrum of world-class faculty and practitioners from the fields of natural and social sciences; a collaborative approach; and a commitment to producing cutting edge research."
ACPET will have three research verticals.
1) Decarbonisation: Identifying near and middle-term opportunities to decarbonise India's economy, especially supporting the creation of new manufacturing capacity in a sustainable manner.
2) Net Zero Energy Future: Develop a vision for a Net Zero sustainable society, in line with India's vision and the Lifestyle for Environment (LiFE) principles.
3) Energy Finance: Identify methods to bring in domestic and international capital into Indian economic sectors.