Ashoka University offers Master's in Economics
Applications for Ashoka University's Masters programme in Economics are open.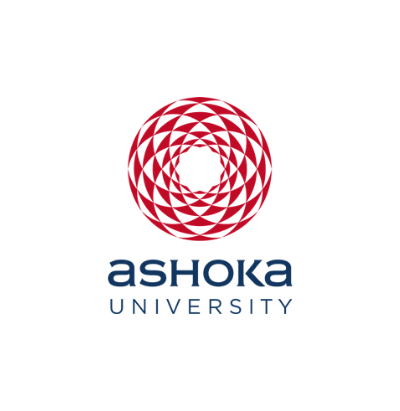 Office of PR & Communications
1 January, 2017 | 10 min read
One of the most influential economists of all-time, Alfred Marshall said, "Political Economy or Economics is a study of mankind in the ordinary business of life." The study of Economics as a part of the larger social science pace has been picking up immensely after the 1990s, with the prominence of ideas such as globalization and consumerism. 
In the status quo, Economics continues to be seen as a discipline that can help students make money, and ensure a reputable job. However, there is more to the domain of Economics and especially if one gets the opportunity to study it in a Liberal Arts university. A Master's Programme in Economics is set to commence from the academic year of 2017 at Ashoka. As we gear up to welcome this Master's Class this August, through this article we attempt to discuss the realm of Economics and its discourse in Post-graduate and Undergraduate programmes at the University.
Ashoka University's Master's programme in Economics has been developed to provide students the opportunity to be trained in modern Economics by highly qualified economists. The approach to Economics is a comprehensive one and believes in teaching students both how to ask and address questions that are informed by economic theory as well as how to substantiate their arguments with rigorous data analysis. Most topics that are taught in an Economics classroom at Ashoka are related to real-life issues of the economy keeping the present scenario in mind. For instance, "When demonetization took place last year, the professors spent two weeks just talking about demonetization in classrooms. The students enjoyed it thoroughly, as they were learning something while seeing it happen in the economy,"says Abhinash Borah, Assistant Professor, Department of Economics.
The Master's programme will be a natural progression to the Undergraduate Economics major that the University has been offering. Aashna Lal, a third-year Economics and Finance major student shares, "Studying economics in a liberal arts school differs from studying it in any other university in subtle ways. For starters, we are offered much more advanced courses like behavioural economics and economics of discrimination which are usually graduate level courses. Secondly, I feel though we are focusing solely on economics, the Professors always relate theory to "real" lived experience, therefore keeping us grounded in reality-which can sometimes be a problem with theoretical economics."
One of the highlights of studying Economics at Ashoka University is the exposure to other disciplines. The opportunity to engage in cross-disciplinary learning and be informed by the views of leading political scientists, sociologists, psychologists, historians, mathematicians and computer scientists, amongst others is incomparable. Professor Borah shares his experience of teaching Economics to the undergraduate students, "I taught a course called Behavioural Economics. I think the conversations that students can have in the Liberal Arts environment are very productive. The hard thing is to do is the transitions from knowledge to creativity or imagination. Creative problem-solving requires you to think of different alternatives, and if your thinking is too structured, you can't do that.I see creativity in students here, and I think I am encouraged by that, and we will continue to produce creative, imaginative thinkers."
The Ashoka approach to Economics is fundamentally about bringing together cutting-edge economic theory and rigorous data analysis to address questions at the frontiers of research. The Master's Programme in Economics has been developed with this perspective. It will provide students not only the opportunity to be trained by highly qualified economists but also to leverage Ashoka's growing stature and expanding networks to shape their careers, whether it be in the academy or beyond.
Applications for the Master's programme at the University are open to graduates of all disciplines, and there will be a qualifying entrance examination. To apply, please click here