Ashoka University Receives International Safety Award: A Testament to Our Commitment to Safety
This recognition highlights our unwavering dedication to establishing a secure work environment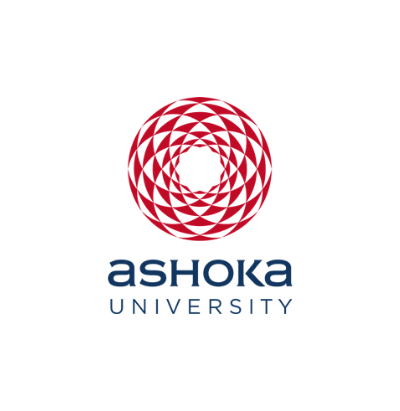 Office of PR & Communications
24 June, 2023 | 4m read
Ashoka University is proud to announce that we have been honored with the prestigious International Safety Award by the British Safety Council. This recognition highlights our unwavering dedication to establishing a secure work environment. Ensuring the safety and well-being of everyone associated with our institution is a primary responsibility that we uphold with utmost dedication. Our goal is to provide a secure environment where students, faculty, and staff members can thrive
Comprehensive policies on Environment, Health, and Safety (EHS) are in place throughout our campus, and we conduct regular internal audits to address any gaps in our safety system. Our staff members undergo extensive training, including fire safety procedures, which are practiced through drills and evacuation exercises.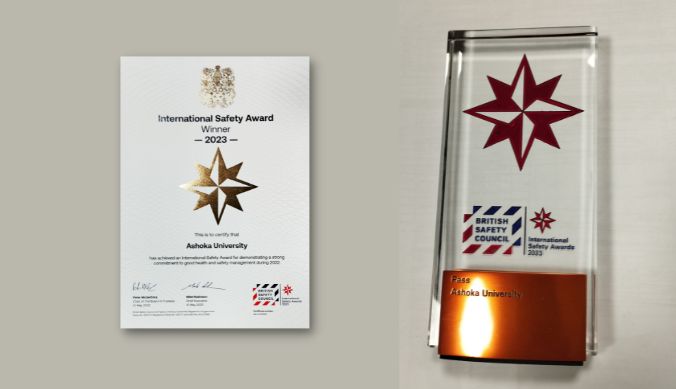 In collaboration with external auditors, such as the British Safety Council, we continuously improve our safety standards. The International Safety Award iEnsuring the safety and well-being is a milestone achievement, making us the first university in India to be recognized. We aim to secure further recognition in the Merit category of the British Safety Council awards.
---
"I would like to extend my heartfelt gratitude to each one of you for your continued support and enthusiasm in fostering a secure and safeguarded environment for living and learning within our university. As proud recipients of the International Safety Award, we understand the responsibility that comes with this honor. We are committed to sharing our best practices, insights, and experiences with our peers in the industry. By contributing to the collective advancement of global health and safety practices, we aim to further enhance Ashoka University's reputation in the field of safety."
Bhaskar K Mishra,
Vice President, Operations
---
At a ceremony in Mumbai, Mr. Narender Malik, Head of EHS, proudly accepted the award on behalf of Ashoka University. This accolade affirms our dedication to safety and motivates us to continue striving for excellence. Ashoka University remains committed to providing a secure environment for all, while sharing our experiences to enhance safety practices worldwide.