Ashoka University renews MoU with Lehigh adding new faculty exchange & MA programmes 
The MoU between the two universities has been renewed for another 5 years along with an Articulation Agreement and a Faculty Exchange Agreement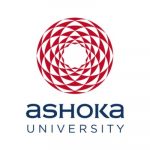 GESP
10 July, 2023 | 4m read
Ashoka and Lehigh University's renewed their Memorandum of Understanding (MoU) for another five years on June 1, 2023. In addition, to the general agreement, an Articulation Agreement and a Faculty Exchange agreement were also signed by Cheryl Matherly, Vice President/Vice Provost of International Affairs at Lehigh University (LU) and Vanita Shastri, Dean of Global Education & Strategic Partnerships at Ashoka University (AU).
"It is an honour for Ashoka to sign such an agreement as this is the first articulation agreement signed by Lehigh with any university globally. It gives Ashoka students the option to articulate into 5 master's programmes that have been identified, by the two universities which include English, Physics, Environment Policy, Data Science, and Masters of Engineering in Technical Entrepreneurship," said Shastri.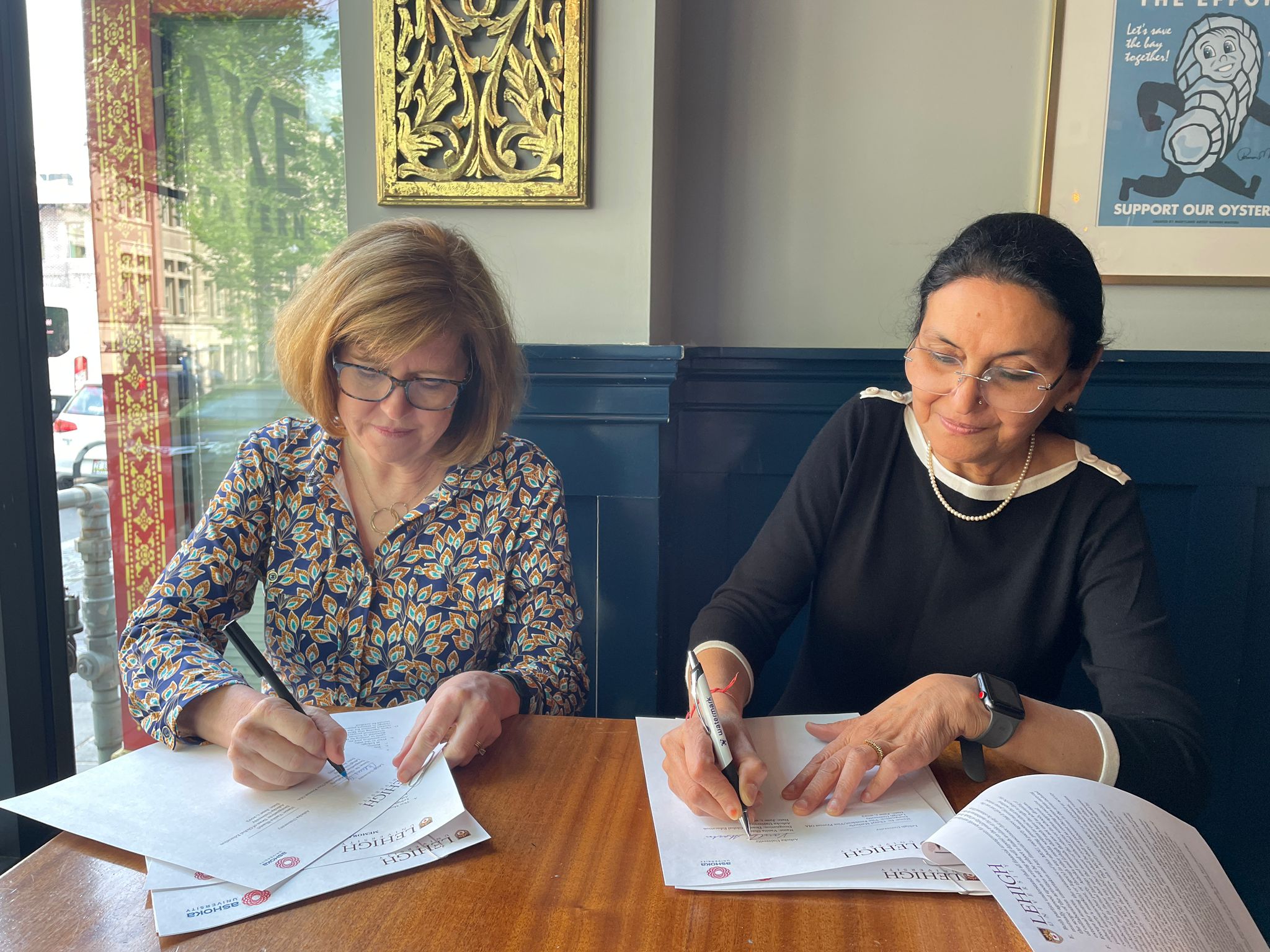 AU will work with LU to develop strategies to provide Ashoka students and graduates with timely information about programme opportunities and requirements for masters at LU. Degree plans will be reviewed and published as needed for the 5 different masters. A short-term faculty exchange with one faculty visiting for two-three weeks at the host institution has also been agreed upon. The faculty will engage in giving lectures and attending seminars and meeting with interested faculty and students on research and academic pursuits.
The partnership between Ashoka and Lehigh began in 2017 when the two institutions first signed a MOU to collaborate. This partnership has been very active with students and faculty engaging in several areas and programmes.
Ashoka students were invited to participate in the Lehigh summer programs, which included Hatchery at the Baker Institute and the Mountaintop. Over 10 students have participated in these programs since 2017. Ashoka students have also been part of a semester exchange at Lehigh since 2022.
In 2019, faculty from the Lehigh English Department visited Ashoka to explore opportunities for collaboration. They gave lectures on campus, and an info session on the programmes at Lehigh, which led to a few Ashoka students enrolling in the English master's programme at Lehigh. One such Ashoka student who did his master's in English at Lehigh was admitted into the Ph.D programme at Princeton University in 2022. Another Ashoka alum graduated with a master's in English from Lehigh in May 2023 and is heading to Emory University for her Ph.D. in English.
In turn, Lehigh students have come through the Iacocca International Internship programme to the Center for Entrepreneurship (CfE) at Ashoka. Another group of 23 Lehigh students with 3 faculty came to Ashoka in 2020, under the Global Citizenship Initiative at LU. The GESP office organized a short study programme on Climate change, Environment and Sustainability in which several Ashoka faculty and staff participated. Even during the Covid pandemic, the two universities conducted events virtually.
More MOUs signed between April and June 2023
MoU with Nordic Centre India
The GESP office signed a MoU with the Nordic Centre India to facilitate research exchanges and to collaborate on joint student programmes. The Nordic Centre in India (NCI) is a consortium of 18 universities and research institutions in Denmark, Finland, Iceland, Norway, Sweden and Lithuania. Established in 2001 its objective is to facilitate cooperation in research and higher education between the Nordic countries and India.
With this MOU, GESP hopes to receive students from the Nordic countries to visit and study at Ashoka. There are plans for a delegation from Nordic Universities organised by Nordic Centre India to visit in Fall 2023. The focus of the visit would be to explore workshops with faculty and develop potential joint research projects.
Strengthening Relations with Tel Aviv University (TAU) in Israel
Ashoka students have been participating in Summer courses and internships at Tel Aviv University for the past 7 years. In 2023, three Ashoka students; Sanah Agrawal attending courses on Middle East studies, Shridha Pai started her internship in Social Sciences and Aradhana Nathan was part of the science internship program.
The recent MoU signed between TAU and Ashoka will now enable students from both universities to participate in semester exchange programs, longer research stays for graduate students and scholars, faculty visits and research collaborations.
Cote d'Azur, France
Ashoka University signed an MOU with Université Côte d'Azur in France to cooperate on academic and research activities with the purpose of establishing a mutually beneficial relationship between both universities. In addition, to the general MOU Ashoka joins Côte d'Azur and other institutions to collaborate in the field of health sciences under the framework of 'Franco-Indian Campus on Health for the Indo-Pacific Region', a joint initiative by the French Ministry of European & Foreign Affairs and Ministry of Higher Education, Research & Innovation.
Northeastern University (NE), USA
Ashoka University signed an MOU with Northeastern University in the USA with the intention to develop collaborative teaching, training, research and other agreed-upon activities that further enhance the educational missions of both institutions.
Ashoka has been engaged with Northeastern for several years with senior leaders, founders, faculty and staff having visited each other since 2017. A pilot activity was launched in 2021 with Prof. Liza Weinstein from NE offering a summer course, called, 'Community-based Research: Power Ethics and Representation' virtually in which Ashoka students participated. She offered the same course again in 2022, this time she travelled to India with a group of NE students and conducted this ethnographic field-based course in Sociology with Ashoka students on our campus. The course had equal participation of Ashoka and NE students which gave them the opportunity to have both intellectual and social exchanges.