Ashoka University signs MoU with Monash University, Australia to strengthen academic ties
Ashoka University entered into a partnership with Monash University, Australia to enable research projects, exchange of academic material, scholars and student mobility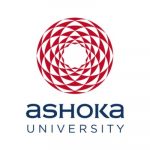 GESP
12 October, 2023 | 4m read
Ashoka University entered into a partnership with Monash University, Australia, with a vision to strengthen academic ties between the two institutions and signed twin MOUs on September 18th, 2023. The first MoU seeks to enable collaborative research projects of mutual interest, in areas such as health humanities, data sciences and more. It includes a partnership framework that will enable the exchange of academic material, and scholars and enable the conducting of joint seminars, workshops and other academic activities. The second, a Student Exchange agreement, will enable student mobility for taking courses and participating in other academic programmes at the two universities.
Monash University is one of the world's leading research and education institutions that is based in Melbourne, Australia. It offers undergraduate, postgraduate and Ph.D. programmes, in a wide range of fields such as health, economics, engineering, and law, to name a few.
"Exchange of ideas, collaboration of minds, and exposure to diversity of cultures and academic disciplines are essential ingredients to give birth to innovations and research that can have a global impact. Ashoka University strongly believes in this principle and therefore has continued to collaborate with the world's leading institutions to provide such a pathway to our family of faculty, scholars and students in India. The partnership with Monash University reaffirms this commitment, and I look forward to the endless academic possibilities which this partnership will nurture" said Somak Raychaudhury, Vice Chancellor, Ashoka University.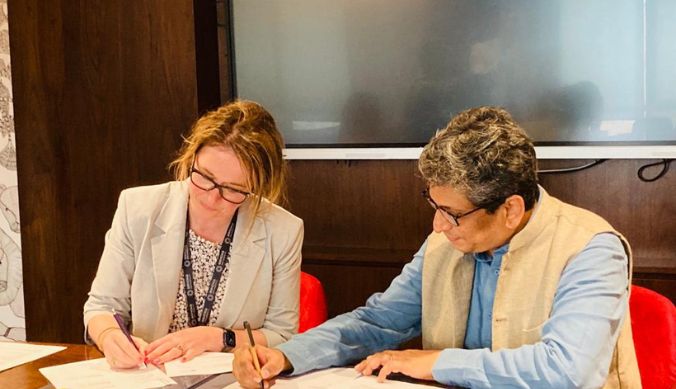 "I am excited to announce the partnership with Monash University and extend Ashoka's reach in Australia. This MOU also includes a student exchange agreement that will allow all students to take up study opportunities at both universities. We are happy to be hosting one student from Monash University, at Ashoka this semester, to kick off this relationship. This partnership is in line with Ashoka University's endeavour to provide the best global opportunities to Ashoka's scholars and students," said Vanita Shastri, Dean of Global Education & Strategic Partnerships, Ashoka University.
"Monash Arts is proud to be working with Ashoka University, which shares our deep commitment to excellence in research and in the highest quality education for our future global leaders. The exchange of ideas and sharing of practices between Monash and Ashoka will enrich the work of both of our institutions," said Katie Stevenson, Dean of Arts, Monash University.
James Toogood, an undergraduate student, from Monash, is at Ashoka for a full semester in monsoon 2023. He won the prestigious New Colombo Scholar's Program scholarship from the Australian government to embark on his study tour to India. He is a Double bachelor, doing Commerce and Finance at Monash. While at Ahsoka he is busy with 3 courses, Environmental Studies, Indian Civilisation and one on Economy, Politics & Society. He also has an interest in Hindi and is taking language classes on the side.
The GESP team looks forward to growing this exchange partnership and will open the opportunity for Ashoka students to study at Monash on exchange in the fall of 2024.