Ashoka University to Engage Deeply with Yale Over Next Five Years
Yale and Ashoka University have agreed to extend their original MoU, which was signed in 2015, for another 5 years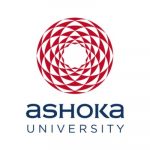 GESP
3 August, 2022 | 4m read
Yale and Ashoka University signed a University wide MoU in 2015. The five-year MoU expired during the pandemic. Both the universities have agreed to extend the MOU by an amendment to the original MOU, which was executed in April 2022 for five years until June 30, 2027. During this period, senior leaders, faculty, students and staff, have engaged with each other through various forums and programmes.
In 2015, Ashoka hosted a Crossover Lecture by Professor Peter Salovey, President of Yale University on "Liberal Arts Education in Asia". Since then, several other collaborative presentations have been hosted by the two universities. Rudrangshu Mukherjee, the Chancellor of Ashoka University presented at Yale University as well.
Since 2016, the South Asia Institute at Yale has invited and hosted Ashoka faculty to participate and contribute as mentors to the Modern South Asia Workshop. (MSAW). In 2018 MSAW was held at Ashoka University, to celebrate its 10th Anniversary, as part of the AAS in Asia Conference, where Prof. James C. Scott of Yale University was the keynote speaker. Along with this, the University also sponsored a reception at the Conference.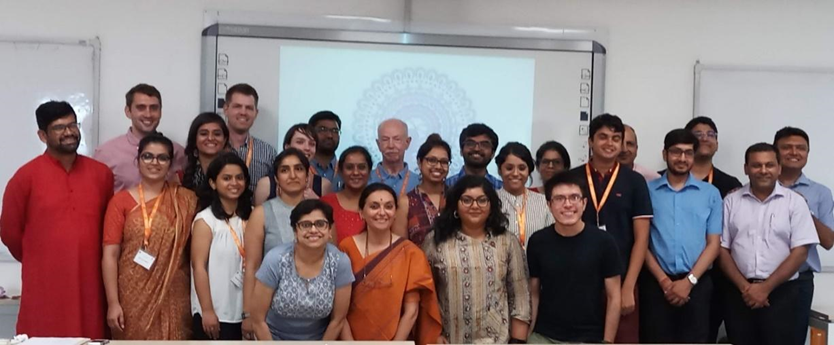 Student exchange between Yale and Ashoka began in 2017 with Vibhuti Gour being the first Indian student to be accepted for a Spring semester programme. Since then, several students have gone to take summer courses at Yale. In 2019, Yale student, Tahj Lakey, took summer courses at Ashoka University.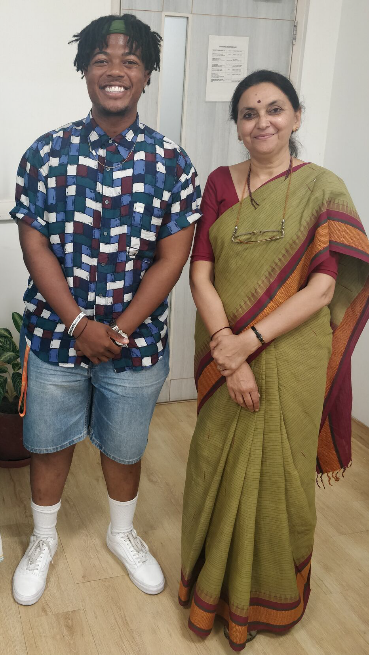 For the Monsoon semester (2022) two Ashoka students—Sanyukta Singh (UG' 23 Psychology major) and Vernika Mrig (UG'23 Economics major) have been accepted to study at Yale for a semester.
The faculty and staff of both the universities have consistently engaged in regular dialogue to facilitate more collaborative ways of both research and teaching. Profs. K. Sivaramakrishnan, Prof. Karuna Mantena and Prof. Ayesha Ramachandran are a few that have visited Ashoka while Prof. Aparna Vaidik and Dean Vanita Shastri visited Yale.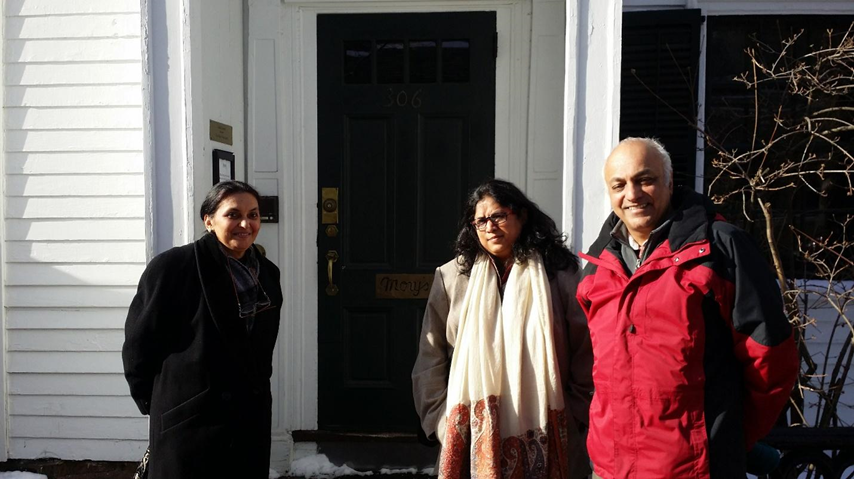 More recently, in March 2022, Kasturi Gupta, the Program Director of the South Asia Studies Council (SASC) at Yale visited Ashoka with the new Deputy Director of the MacMillan Center, Heidi McAnnally-Linz to get her acquainted with the Ashoka faculty and staff. Several interactive meetings were held with faculty from the departments of History, Sociology, Psychology and Environment Sciences. The two students set to study at Yale in monsoon 2022 gave them a campus tour.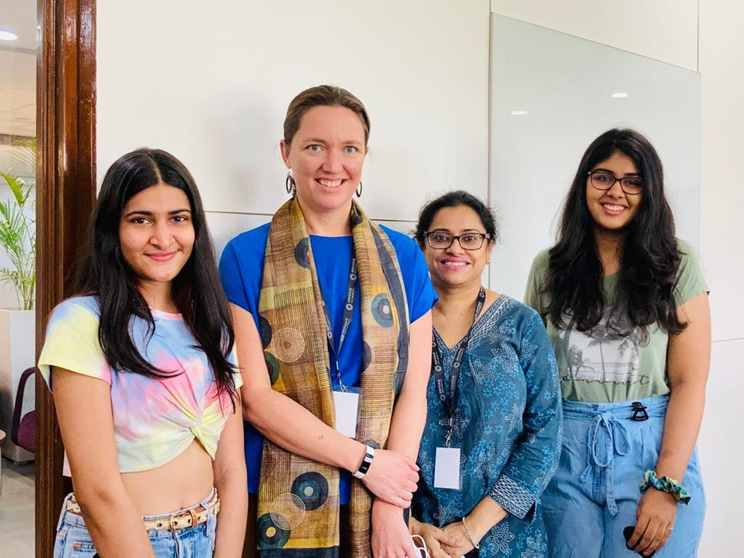 We look forward to engaging deeply with Yale University in the next 5 years!