Ashoka University's Centre for the Creative and the Critical Partners with Westland Books to Publish 3 Books a Year
First book to be published in April 2023 will be Arvind Krishna Mehrotra's new book of poems, Book of Rahim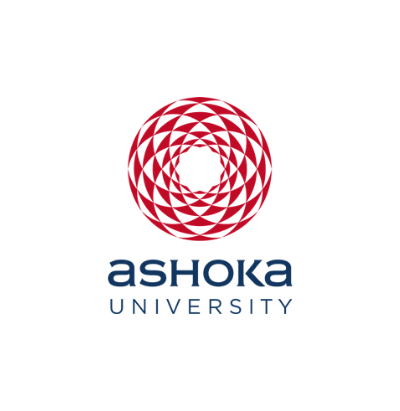 Office of PR & Communications
25 January, 2023 | 4m read
Literary Activism, the new publishing imprint of Centre for the Creative and the Critical at Ashoka University has partnered with Westland Books to publish 3 books a year under a collaborative imprint. The collaborative imprint will publish books on literature in English and in translation from other languages. The first book to be published under the aegis of this collaboration will be Arvind Krishna Mehrotra's new book of poems, Book of Rahim. Book of Rahim will release in May 2023.
Speaking on the collaboration, Amit Chaudhuri, Professor of Creative Writing and Director, Centre for the Creative and the Critical, Ashoka University who will be the series editor of the imprint, said: "I'm really delighted that the Centre for the Creative and the Critical, Ashoka University has entered into this partnership with Westland Books; I can't think of a better partner for such an imprint in India. For the Centre and for the nearly nine-year-long project called 'literary activism', the imprint comprises a venture of great significance and potential. We intend to publish no more than three books a year, but, with those books, hope to alert readers to an alternative to what is usually available, and also to remind them that alternatives are possible."
Sharing her thoughts on the collaboration, Karthika VK, Publisher, Westland Books said, "I am excited about this partnership because it has the potential to bring together the finest writing by established writers as well as experimental narratives in multiple genres. Our hope is that the Literary Activism/Westland imprint will gradually build into an exceptional range of books for readers who want to read beyond the mainstream. And there cannot be a more apt way to begin than with Arvind Krishna Mehrotra's Book of Rahim—erudite, complex, beautiful."
Book of Rahim by Arvind Krishna Mehrotra, his first book of new poetry in twenty five years, contains extraordinary records of the everyday, as well as a frequent reimagining of history that makes it as commonplace as a relative or a piece of furniture, and all the more strange and unrepeatable because of that. These involve Mehrotra inhabiting the voice and time of an ageing Ghalib; his revisiting Abd al-Rahim Khan-i-Khanan (1556–1627), a Baharlu Turk, an important figure in the Mughal nobility during the reigns of Akbar and Jehangir; and his discovery of objects and letters from his family home in Lahore. The result is a frayed immediacy that hefty historical novels find difficult to achieve.
Speaking about the collection and its association with Literary Activism, Arvind Krishna Mehrotra said, "Sixty odd years ago, along with two friends, Alok and Amit Rai, one of whom is dead and the other still a friend, I started a magazine called damn you/ a magazine of the arts. It was mimeographed and had a circulation of some 50 copies. There was also a damn you press. The press, such as it was, published one mimeographed book – if book it can be called. Literature, then, in the 1960s, had something to do with secrecy, with the surreptitious, with the lower case. It was something to be whispered. "Literary activism", the imprint, has brought back the whisper to literature. The irony is not lost on me – it is whispering on social media, in the age of chatGPT. It's been sixty years. Still, I feel as though I were revisiting a forgotten, urgent, world."
According to Amit Chaudhuri, "The new imprint, 'literary activism', is meant to carry forward new ambitions in the realm of publishing. The imprint wishes to recall that art and writing are not synonymous with the generalised academic discipline called the 'humanities': they have an angularity to it, and to the social science perspectives the humanities are now subsumed under. The 'literary activism' imprint wishes not only to publish good writing, but to pursue this angularity."
About Westland Books
Westland Books is an award-winning Indian publisher with a diverse and exciting range of books from popular and literary fiction to business, politics, biography, spirituality, popular science, health and self-help. Its key publishing imprints include Context, which publishes award-winning literary fiction and non-fiction; Eka, which publishes the best of contemporary writing in Indian languages and in translation; Tranquebar, home to the best new fiction from the Indian subcontinent; the eponymous Westland Sport, Westland Business and Westland Non-Fiction, and 'Red Panda', which publishes a range of books for children of different ages.
About Literary Activism
'Literary activism' is a project that began in 2014 with a series of annual symposia by Ashoka University. Its aim was to create a space for the kind of discussion on creativity no longer available in mainstream contexts (literary festivals, book launches) or in academic ones (conferences, classrooms, monographs). The literary activism website – literaryactivism.com – was created in 2020, and Centre for the Creative and the Critical at Ashoka University came into existence in 2022 at Ashoka University to give this project a home, and to look at the kind of thinking that writing and the arts comprise.
About Ashoka University:
Ashoka is India's premier liberal arts university located in the National Capital Region, New Delhi. Ashoka University is built on the finest global best practices of institution and university governance. Accomplished leaders, philanthropists, thinkers, and academicians with expertise in varied fields have come together to create the university. It brings the best contemporary values and practices in higher education, in the tradition of the world's leading universities, to India. With a strong emphasis on multi-disciplinary learning, development of skills and leadership attributes for 21st century, Ashoka prepares its 2500+ students to be critical thinkers and ethical leaders in an increasingly diverse world. It is a private, non-profit University, established under the Haryana Private Universities Act, 2006, having its place of business at 2 Rajiv Gandhi Education City, Sonipat, Haryana 131029 in India.
For further information, visit www.ashoka.edu.in