#AshokaBookTower – 'Beyond The Boulevards' – Inscribed by Prof Aditi Sriram, the book takes you on a journey to explore Pondicherry in its truest form
Published by Aleph Book Company in February 2019, the book captures every aspect of Pondicherry from language to culture to people and the overall scenic beauty that will tap into the readers' hearts long after they have finished reading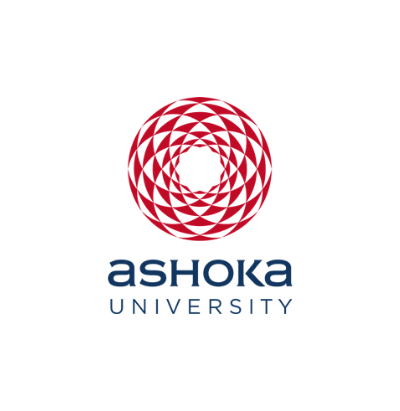 Office of PR & Communications
9 September, 2020 | 5 min read
Synopsis:
Pondicherry, the South Indian coastal town, Union Territory and former French Colony, is a city unlike any other in India. Here, the game of pétanque is as commonplace as a mini thaali sambar-rice lunch, or the briny tang drifting out of Goubert Fish Market first thing every morning… The French sport's slower pace and quieter sounds reflect a different cultural trajectory compared to the rest of the country. Indeed, it is one of many aspects of Pondicherry that make the city wholly distinctive. Everywhere you look there are elements of the place that are local and foreign, unusual and traditional, all at the same time.
Besides its hybrid identity, the city is also an important spiritual centre, a hub for alternative education, a quasi-extension of the neighboring state of Tamil Nadu, an ecological and environmental bastion—and, thanks to a liberal liquor license, a party town.
Tapping into every aspect of Pondicherry in Beyond the Boulevards, Aditi Sriram captures the substance of a city that is a contrast of colours, languages, religions, and cultures.
---
In conversation with the author, Aditi Sriram, Assistant Professor of Creative Writing, Ashoka University.
Please give an insight into your book Beyond The Boulevards. It is part of a series on cities, called "Short Biographies", published by Aleph Books. They reveal the flavor and personality of different corners and pockets of India, such as Mumbai, Madras, Patna, Delhi, and Bangalore. My book explores how locals and outsiders engage with Pondicherry, and the surprisingly diverse population that call themselves native Pondicherrians.
Beyond The Boulevards is your first book. How was the experience of working on it?
No matter what I thought I knew about writing or research, I felt like I had to start from scratch when I was working on this book!
The process is an exhausting, and exciting, series of decisions: where to find good research, when to start writing, how to spread ideas out over different chapters, whom to get the best stories from, what scene to open the book with, which readers to target, why make this particular argument about Pondicherry — the list goes on! Over 3 years, I repeatedly changed my answers to these questions, and had learnt a lot by the time I felt confident enough to publish a finished product!
Why Pondicherry, if one may ask?
My father grew up there, which sparked my original connection to the city. Then, as I met more locals who told different stories about living in this tiny town, my fascination grew. Towards the end of my research, I happened to be chatting with an elderly woman sitting outside her house, and it turned out, she had been neighbors with my grandmother!
Any anecdote you wish to share.
This book opened me up to lots of unforgettable characters: a tourism officer who also raised showdogs. Irula snake catchers training their young sons to hold venomous animals. The Children Welfare Committee chairperson — a woman — who was feared by police and recognised by her big bindi. Pondicherry youth training themselves to advocate for village children and other vulnerable populations. An ex-convict who worked as a butcher and believed in government-imposed nightly curfews. And so many others. They were truly inspiring.
What is next in the pipeline?
I have a few works in progress!
Anything else you wish to share.
I have enjoyed teaching writing at Ashoka, and helping build a writing community on campus where students support each other, learn from each other, stretch their creative talents and sharpen their critical thinking skills.
Along with my colleagues, who teach Introduction to Critical Thinking (ICT) with me, we have developed the Undergraduate Writing Programme to continue building this community. You can learn more about our initiatives here. To know more about Aditi Sriram, click here. You can follow her work here.
Reviews of Beyond The Boulevards: "There's a part of the book where she admires the many libraries in this small city and reserves special praise for the Head Librarian of Pondicherry University whose maxim is that a library must have an 'irresistible ambience'." – Hindustan Times (May 03, 2019)
"Its the kind of book you will find yourself returning to again and again, if only to dip into it long after you've actually devoured the book from cover to cover." — The New Indian Express
"A journey into Puducherry's past through nomenclature – Beyond the Boulevards charts Puducherry's eventful history, in which diverse cultures of the world, from Dutch to French to Portuguese, have played defining roles." — Sunday Guardian (May 05, 2019)
"The author-flâneur first walks down a street, visits a building, or meets people in public and private spaces in the city. There she unearths facts, of the past and present, and weaves them into a story."— Open Magazine (May 17, 2019)
About #AshokaBookTower
The newly launched #AshokaBookTower campaign will showcase books written by our faculty and staff members. The campaign aims to highlight the rich variety of subjects and intensive scholarship these books represent. An in-depth conversation with the author will also give a glimpse into what went into the writing of the book. This will be a recurring affair and will highlight some of the newest launches as well as the old collection.
Do follow us on social media (Facebook | LinkedIn | Twitter | Instagram) to know more about the campaign!