#AshokaBookTower – 'The Mappila Verses' – Written by Ajmal Khan, the book takes you on a journey of varied emotions
The book is a celebration of Muslim narratives weaved into poetic assertion.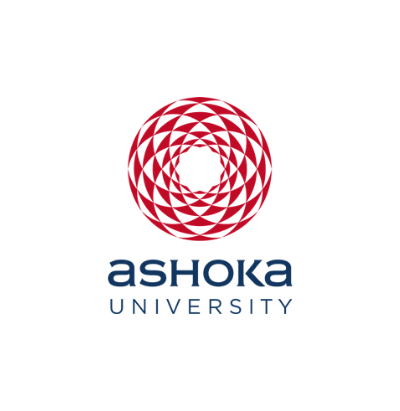 Office of PR & Communications
1 April, 2021 | 4m read
Synopsis:
The Mappila Verses is a collection of around 45 poems in English that gives an insight into the conflict that some individuals are confronted with. Weaving history with the contemporary, the poems in this collection are of despire, grief, varied facets of violence, identity assertion and crisis of the cross generational experiences of some factions of Muslims in India.
The Mappila Verses marks an identity of resistance and poetic assertion. This collection also includes the first Mala poem, a genre in the Mappila songs ever written in English.
__________________________________________________________________________
In conversation with the author, Ajmal Khan, Writing Tutor at Ashoka Centre for Writing and Communication, Ashoka University.
What was the inspiration behind writing it?
This is my second collection of poems in English, I have been working on some poems since the last couple of years and few of them were published in journals and magazines in India and abroad. During a recent protest which was happening across the country, and the subsequent riots in Delhi, followed by the lockdown – this book is a result of me taking refuge in poetry during those couple of months. Hawakal Publishers, my publisher was very keen on these poems and they happily published it. I am really grateful to them.
The book talks about a range of emotions in the form of poems about Muslim cultural and existential experiences. Would you mind talking briefly about this and how it is imbibed in the book?
Muslims are a heterogeneous multitude in India. And this book is mostly my own experience and my effort to articulate it in poetry. I come from a longer history of Muslims in the sub-continent, coupled with a vibrant legacy of armed anti-colonial struggle against not only British, but most of the colonial forces that came to Malabar Coast. My book talks about grief, loss, varied facets of violence, identity assertion among many more. And, all these come through my poems which has given me solace during a very difficult period.
For example, this poem is titled as 'Native Son and Mother Land'.
My mother
My own mother asks for my documents
Like a foreigner arrived at the port of entry
I look for documents
My document – umbilical cord
Her colour – my skin
Her blood – my veins
Her black mole – my birth mark
Her long hair – my trimmed
Her vagina – echo of my first cry
She – suspicious
Do all mothers ask for documents from their own children?
My mother – suspicious of my birth
Our names are mixed with Arabic letters along with Malayalam
She looks at the grown beard – the way I speak
She looks at my menu card
She asks me to open my pant zip
Do all mothers ask for documents from their own children?
Like my mother land.
In my poems I use different words from other languages like Arabic, Malayalam, Hindi and my local experiences. That is how life is entangled for me, for example one of the poem is this collection is written fully in Arabic language, this must be rare in Indian English poetry.
Would you like to talk a little about your current and future projects?
I am currently re-reading and trying to weave some poems from the Mappila Ramayana, this is a rare version of Ramayana written and sung by the Muslims of Malabar in Kerala. This might be the only Muslim version of Ramayana that exists in India. I am hoping to bring a collection of poems out of this later sometime.
Anything else you would like to share?
Yes, what I would say is that Ashoka has been a very supportive space for my academic and literary endeavours. I joined Ashoka soon after my Ph.D. thesis submission, I worked with the Department of Environmental Studies and then I taught at the Undergraduate Writing Programme and currently with the Centre for Writing and Communication. I thank the faculty, colleagues, students and the management at Ashoka who went beyond their capacity to support me and my work.
To know more about Ajmal Khan, click here. You can order the book here.
Read an excerpts from the book in Scroll.in.
______________________________________________________________________________
Reviews of The Mappila Verses
"Poetry as a tool of resistance has been wielded by personas ranging from the Hebraic to the Hellenic, from Moses to Kabir. Poet, sociologist and educator, Ajmal Khan in his debut collection of verse, creates a poetic/proto history for the Mappila community. The poet imaginatively deals with the predicament of a group that has inhabited the south west coast of India for millenia, and yet finds itself anathematized in the wake of the CAA and its discontents."— Umar Nizar, Research Scholar at Jawaharlal Nehru University (Round Table India, 08 January, 2021)
_______________________________________________________________________________
About #AshokaBookTower
The #AshokaBookTower campaign showcases books written by our faculty and staff. The campaign aims to highlight the rich variety of subjects and intensive scholarship these books represent. An in-depth conversation with the author will also give a glimpse into what went into the writing of the book. This will be a recurring affair and will highlight some of the newest launches as well as the old collection.
Do follow us on social media (Facebook | LinkedIn | Twitter | Instagram) to know more about the campaign!