#AshokaBookTower – 'The Scent of God' – Written by Prof Saikat Majumdar, the book is a journey of friendship and love wrapped in a sensuous tapestry against the backdrop of a spiritual institution and published by Simon and Schuster India
The book which was originally published in January 2019 has received rave reviews for its honest portrayal of same-sex love in an unlikely environment.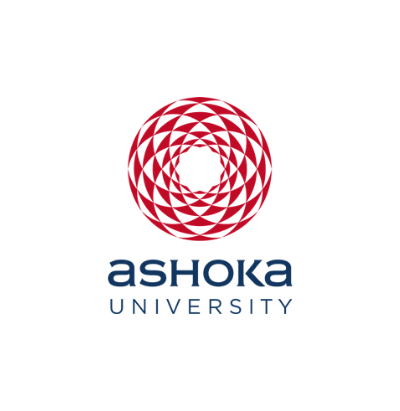 Office of PR & Communications
20 August, 2020 | 6 min read
Synopsis:
In an elite all-boys' boarding school run by a Hindu monastic order in late-twentieth century India, things aren't what they look like on the surface…
Anirvan, a young student, is fascinated by the music and silence of spiritual life. He dreams of becoming a monk. But as he seeks his dream, he finds himself drawn to a fellow student, and they come together to form an intimate and unspeakable relationship. The boys sweat at cricket and football, crack science and mathematics in pursuit of golden careers, and meditate to the aroma of incense and flowers. It's a world of ruthless discipline shaped by monks in flowing saffron. A sceptical teacher mentors Anirvan and reveals his suspicion of this vigilant atmosphere. Does the beating of the boys reveal urges that cannot be named? What is the meaning of monastic celibacy? What, indeed, holds the brotherhood together?
Against himself, Anirvan gets sucked into a whirl of events outside the walls of the monastery, in the midst of prostitutes, scheming politicians and the impoverished Muslims of the villages surrounding the school. When the love of his life returns to him, the boys' desire for each other push them towards a wild course of action. But will that give them a life together in a world that does not recognize their kind of love?
---
In conversation with the author, Saikat Majumdar, Head of the Department, Creative Writing, and Professor of English and Creative Writing, Ashoka University.
Please give an insight into The Scent of God.

The Scent of God is a story of friendship and romantic love between two teenage boys growing up in a boarding school run by an order of Hindu monks. They live a life of close daily intimacy, and their deep friendship becomes something that promises to take over their lives. The quiet world of the ashram and the tough and dusty city streets outside offer them some difficult choices, as do their ideologically divided adult relations. In the end, they must take some decisions that will radically change their lives.
The book talks about monastic celibacy, draped in an artistic sensuousness along with the power of religion. What is the juxtaposition of these in the present scenario?
Novels come from a wilderness inside you, but when the work takes final shape, you realise that the spirit of history has touched you without your knowing it.
There is a poor Muslim village just outside the walls of this ashram, and there is tension with them over a land dispute from the past. This was actually the case with the real-life inspiration behind this fictional school. The hostility flashes at moments such as India-Pakistan cricket matches, when the predominantly Hindu boys construct them as imaginary enemies. However, saffron forces were not a political power in Bengal during the period in which the novel is set, even though it had started to rise in other parts of the country, with the demolition of the Babri Masjid in 1992. Looking back, it now feels that this novel brings out the Islamophobia among "bhadralok" (gentleman), middle and upper-middle-class Hindu Bengalis, often disguised in the language of class. The long period of communist rule in Bengal – which plays a key role in this novel – only somehow suppressed this communalism without really addressing it.
It makes for a very powerful read. What was the inspiration behind writing this book?
I know this world; I spent five years in the real school that inspires the school in this novel. It was a magnetic atmosphere – a mix of flowers, incense, violent discipline, the ideal of monastic celibacy, and a gang of boys attaining puberty in the middle of it all. The main story is invented, but the setting is reality-inspired, and some of the characters are a blend of the real and the fictional. I have always imagined Hinduism to be a very sensory religion, as opposed to the abstraction of the major Abrahamic religions. Saffron becomes alive and sensual in an atmosphere as this. You start wondering whether this austere, all-male environment is truly celibate as it seeks to be.
But at its heart, it is the story of a set of characters, their hopes and desires and confusion, in the strange reality India has become in recent history.
There has been an outpouring of praise for this book. Your comment.
I have been deeply moved by the messages I have received about this book, many people who grew up with intense friendships bordering on the physical, or deep into it, with people they least expected – and were bruised or healed by such relationships, sometimes both at the same time. Some of these people knew life in a boarding school, but for many others it was just a part of growing up, outside any particular kind of atmosphere.
I have also heard from many people who live, or have lived in intense relationships with religion. Many of these messages have revealed very private stories, and these secrets are now buried inside me. On a key level these personal messages matter even more than the attention it has received in the media, which is of course a very happy event for any writer. I think this was one of the first books on an alternative sexuality to come out after the abolition of Section 377 of the Indian Penal Code, which criminalized non-heteronormative sex. Somewhat expectedly, this novel became part of much of the discussion, festivals, and media attention that followed this historic event. I guess many people also found it a timely book, given the charismatic but ominous pall of saffron all over the story, though timeliness was the last thing I had in mind while digging out the seeds of this story from the pit of memory. But I am very grateful, and still a little taken aback by the attention it keeps getting, in the media and social media, in personal blogs, and now in academic gatherings.
At the end of the day, there is nothing more satisfying for a writer than to have started a conversation, and this book seems to have triggered a few.
Any anecdote you wish to share.
There are so many! Researching the memory of the alumnae of the real-life school that inspired the setting, gathering unforgettable stories! When teenage boys get tired of eating dal-rice and wake up at midnight to catch a pigeon from the hostel ledge to roast and eat it. When the same boys think throwing the mess-dinner away is a way to show rebellion against what they feel is the tyranny of the monks, and come shockingly face-to-face with the poverty of the adjacent village. Both incidents found their ways into the novel. Post-publication, joining a vibrant discussion at the Rainbow Literature Festival with Ghazal Dhaliwal, the writer of the film Ek Ladki Ko Dekha To Aisa Laga, a story of romance between two women, to discuss a crucial question: "Who Tells a Story? An Artist or a Queer Artist?"
A good part of my writerly life following this book has been spent discussing this question, with people who feel the hopes, desires and fears expressed in a novel must always be the writer's own, as well as with people who don't believe in this art = life equation.
What is next in the pipeline?
I have finished the draft of a new book and am now deep into revision. It is a contemporary college campus novel that refashions a story about mentorship from a classical myth. At its heart is the question: what is the nature of the teacher-student relationship, and what are its limits in terms of ethics, power and intimacy? I am also working on several academic articles, including two book chapters for the Cambridge Companion series. I also write articles for mainstream media, including my weekly Outlook column on academics and campus life, and a new column for Los Angeles Review of Books on books from India.
Anything else you would like to share.
One writes a novel alone, but always has rich company in solitude. 
So many people have helped create the life of this novel, before, during, and after publication. And two institutions. Wellesley College, for making me a Fellow at the Suzy Newhouse Center for the Humanities, where a good part of the writing was done.
But the greatest debt is to Ashoka University, which is the best home a writer and a teacher can have! 
There are so many good writers here, both among the students and the faculty. The Centre for Studies and Gender and Sexuality (CSGS) helped me with providing student interns who helped with research and editing. And the next novel will reveal the important place Ashoka has to come take up in my writerly imagination.
To know more about Saikat Majumdar, click here. You can follow his work here.
---
Reviews of The Scent of God
"A fascinating tapestry that expertly captures the painful tensions among love, sex and guilt as two teenage boys grapple with their mutual attraction in a spiritual institution where same-sex relationships is criminalized. In this sensitively-rendered coming-of-age story, Majumdar also explores a talented young man's conflicting attractions to secular, political, and spiritual ways of life in a tale that sheds much light on the tumultuous subjects of love, politics, and spirituality in India today." – Michael Rezendes, winner of the Pulitzer Prize, for The Boston Globe subject of the Academy Award winning film, Spotlight
"At this period in time when religion and politics have commixed to besmirch each other, Saikat Majumdar's brilliant novel The Scent of God explores their meeting points. Alos, the moments in which the personal encounters the social. Saikat is one of those rare voices who can describe this world with insightful details and authenticity." – Vivek Shanbhag, author of Ghachar Ghochar
"Beautiful and fragile as a dream." – The Hindu
"The Scent of God is revelation draped in sensuousness." – Hansda Sowvendra Shekhar, Indian Express
"Saikat Majumdar's writing is powerful. It reveals and conceals at the same time. Every word is carefully crafted and the subtle carelessness in every sentence opens an ocean of interpretations. The poetry-prose captures the tension of the two entangled world orders, spiritual and material. The sense that does prevail is of the blurring fine line between the pure and the profane, love and lust, and how deeply flawed our education system is; a system that can frown upon imparting sex education but can trick and trap innocent boys into doing the unimaginable." – Hindustan Times
The book has been featured in one of the 20 Most Talked about Indian books of 2019 byTimes of India.It has also been listed as one of Huffington Post's 35 Books to look forward to in 2019, one of National Herald's 10 Best Books of 2019, one of Times of India's Best Romance Novels in 2019 among others. To read more review of the book, click here.
__________________________________________________________________________________________________________________________________________________
About #AshokaBookTower The newly launched #AshokaBookTower campaign showcases books written by our faculty and staff members. The campaign aims to highlight the rich variety of subjects and intensive scholarship these books represent. An in-depth conversation with the author also gives a glimpse into what went into the writing of the book. This is a recurring affair and highlights some of the newest launches as well as the old collection. Do follow us on social media (Facebook | LinkedIn | Twitter | Instagram) to know more about the campaign!
---
Cover Image Credit – The Edict