Ashoka's First online Summer Semester
On August 14, Ashoka University successfully concluded its first ever semester planned and executed completely online. 22 unique courses were offered across various disciplines.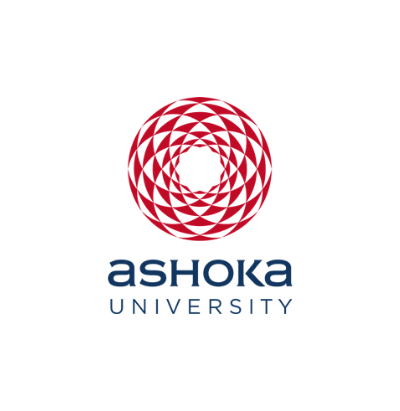 Office of PR & Communications
15 August, 2020 | 10 Mins read
On August 14, Ashoka University successfully concluded its first ever semester planned and executed completely online. 22 unique courses were offered across various disciplines. This year the university also opened its summer courses to undergraduate students across colleges and universities in India. This new initiative called the Visiting Indian Student Programme (VISP) was designed to foster exchange of ideas and provide students with an opportunity to take courses with Ashoka's global faculty. Students from universities abroad also joined the semester under the Visiting Students Programme. 19 VISP students registered for 22 course spots while the 6 VSP students registered into 10 courses. The most popular courses were Media, Culture and Society and International Finance with 4 visiting students each, followed by Indian Civilisations and Mind and Behaviour with 3 visiting students each. To enhance student interaction, the Office of Summer Programmes at GESP curated a value-add extracurricular module called e-SCAPe. This initiative successfully brought Social, Cultural, Academic and Professional enrichment over and above the academic experience during the summer semester. e-SCAPe paved the way for a new segment of the virtual semester "Summer Socials", as a part of which 25 sessions were hosted, with careful attention, by working around the schedule of the summer semester classes. With 4 to 5 individual sessions of 1 to 2 hours spread out across each week, these were held during the lunch break or after lecture hours in the evenings. The e-SCAPe events not only provided an escape from the intense classes, but also explored various possibilities of the rapidly growing e-scape of the university. The sessions ranged from student-led social events, like, The Ashoka General Quiz and Game Hour to interactive lectures by staff and faculty members. A weekly Reading Circle was organised where students would get together and discuss a pre-decided article. Some of the most popular cultural events were student-led workshops on Zentangles and Introducing Spanish. For professional development an introductory session on Investing was conducted by ABC Investments Club. Another popular session was on Design Thinking that was conducted by Vivek Ahuja from the YIF Programme Team. A virtual cultural tour of Delhi's pre-Mughal and Mughal architecture was conducted by history Professor Pratyay Nath. For academic growth the Office partnered with the ICT team to organise writing sessions. A 2-part writing workshop, Sources was held by ICT faculty Amaan Shreyas and Sidharth Singh. Focusing on Research Writing the series helped students navigate through academic sources, both for argumentation and citation. Keeping in mind applications for graduate studies, a talk by Ashoka alumna, Payal Nagpal was also planned. Based on her experience from a successful application to a coveted programme in the US, Payal shared tips on framing and writing a Statement of Purpose. The session was very well received and a UG student commented that the "tips were super clear, easy to understand and concrete", while another found them "insightful". The e-SCAPe events provided a virtual platform for engagement beyond the classroom for all students of the Ashoka Community. These sessions also allowed visiting students to meet and network with Ashoka students. The visiting students enjoyed the semester and appreciated their time spent at Ashoka. One student shared that "we discussed narratives that remain hidden and it shifted my gaze and interest immensely." Another said, "The course pushed me out of my comfort zone and it was definitely challenging, but I felt like I learned so much from it, and that overall I've grown as a student and therefore as a person." In conclusion, the summer semester this year, while presenting novel challenges, was a very successful one for the GESP team and the university, by achieving new vistas in online teaching and student engagement.