Beyond the Classroom goes Multilingual!
These seminars use a mix of technical and colloquial language to make content accessible to a variety of audiences.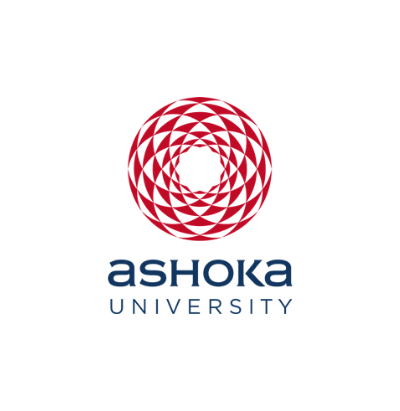 Office of PR & Communications
19 August, 2020 | 5 Mins read
'हे सर्वत्र स्त्रियांना पुरुषांच्या तुलनेत कमी वेतन का दिले जाते?' यासारख्या दररोजच्या प्रश्नांना उत्तर देईल असा हा सेमिनार आहे. 'पालनपोषण आणि काळजी घेण्यात स्त्रिया नैसर्गिक रितीने चांगल्या आहेत का? आणि म्हणूनच स्त्रिया (प्रामुख्याने) घरगुती कामाची काळजी घेत असतील तर समाजासाठी हे चांगले आहे का?' प्रोफेसर अश्विनी देशपांडे तिच्या संशोधनाच्या मदतीने लैंगिक भेदभाव, असमान वेतन आणि कामाच्या सभोवतालच्या लिंग-रूढी यांवर आपल्या कल्पना व्यक्त करेल. या सेमिनारची सामग्री कोविड -१९ जगाच्या संदर्भात समजून घ्यायची आवश्यकता आहे जिथे लॉकडाउन कदाचित पुरुष आणि स्त्रियांवर भिन्न परिणाम करीत असेल. या चर्चेत अर्थशास्त्राच्या दृष्टीकोनातून आपण असमानता आणि लिंगभेदांच्या कल्पनांचे अन्वेषण करूया.
This seminar illuminates, in a combination of Marathi, Hindi and English, concepts that underlie everyday questions such as 'Why do women everywhere get paid less than men?' and 'Are women naturally better at nurturing and caregiving, and hence is it better for society if women (mainly) take care of domestic work?' amongst others. Professor Ashwini Deshpande brings decades of research experience to deconstruct ideas of gender discrimination, unequal pay, and gender stereotypes around work. This seminar's content is set in the context of the COVID-19 world where the lockdown might be affecting men and women differently. The talk explores ideas of inequity and gender bias from the disciplinary lens of economics.
अश्विनी देशपांडे यांनी पीएच.डी. दिल्ली स्कूल ऑफ इकॉनॉमिक्स मधे केली आणि भेदभाव व सकारात्मक कृती या क्षेत्रात त्या प्रख्यात संशोधक आहेत.
Ashwini Deshpande acquired her Ph.D. from the Delhi School of Economics, and since then has been an eminent researcher in the field of economics of discrimination and affirmative action, with a focus on caste and gender in India. 
——————————————————————————————————————————–
'Beyond the Classroom' (BTC) is Ashoka University's attempt to explore a universe of interesting and relevant ideas, and bring them to an audience which loves to learn, in an accessible format. Semester 1 of BTC saw 12 seminars in subjects spanning from Philosophy to History and English to Biology. In each seminar a faculty member made an incursion into a topic from their research, bringing it to life through a live and interactive webinar. In a country where a vast number of people are either bilingual or multilingual, Ashoka University believes it is crucial to attempt to bring ideas and academic research to the fore in as many Indian languages as possible. With the success of "Beyond the Classroom: Semester 1" it is evident that there is a broad demographic audience that wants to learn and engage. Beyond The Classroom-Multilingual is a series where Ashoka University faculty, some from Semester 1, will present their research and ideas in a language other than English.  This will be a small step towards acknowledging and celebrating India's linguistic diversity. These seminars use a mix of technical and colloquial language to make content accessible to a variety of audiences. Similar to Semester 1, the lecture lasts for 20 minutes after which questions sent by participants are answered.