Breaking the Mold: How Liberal Arts Can Open Up Infinite Avenues
As Stuti Ravikumar joins Unilever's Future Leaders Programme, she reminisces about her time at the Young India Fellowship and recounts its profound impact on her life
Stuti Ravikumar's journey epitomizes the spirit of multidisciplinarity and how a holistic, liberal arts education can open up infinite new ways of thinking and innumerable opportunities. Originating from Mysore, Stuti had spent most of her life there pursuing her education. An academically bright student in school, she was a jack of all trades as she signed up for several extracurricular activities. Stuti was always somewhat dissatisfied with the education system because it did not give her the freedom to study multiple subjects and disciplines. As she went on to pursue biotechnological engineering in Mysore, the minimal freedom she got when it came to choosing her electives was even more upsetting. Post-graduation, Stuti went on to intern at the reputed Merck Life Labs in Bangalore and started to build a niche for herself in the immunobiological space.
Alongside pursuing her engineering degree, Stuti freelanced for a newspaper in Mysore and worked for an NGO. During her time in college, she found herself fascinated by the world of fitness and nutrition and ventured deeper into that domain as well. Despite making strides in her professional and personal life, Stuti's hunger for knowledge and multidisciplinary learning remained unsatiated. "I found out about the Young India Fellowship on a friend's Instagram. I spent hours scrolling through their social media page and website because I found myself completely enthralled by the programme. Coming from a relatively small town, I did not know that something like a liberal arts education existed. It was as if the fellowship with its vast number of subjects and its diverse cohort was tailor-made for me," said Stuti.
"While I did enjoy studying biotechnology and engineering, quant-heavy subjects were not really my strength. I was interested but I was not particularly inspired. That changed momentously when I came to Ashoka University for the Fellowship. The classes were designed in a way that sparked curiosity," Stuti explained. When asked about what course was her favourite, she told us that it was undoubtedly Professor Debayan's The New Geography of the Information Age. The course focused on the socio-technical problems caused by humanity blindly stumbling its way into the Information Age. "Professor Debayan would just throw random trivia at you and it would be your job to go back and study more about it. I cannot remember the number of wormholes I have gone down in based on what I learned in the class," recalled Stuti. Young India Fellowship's liberal arts pedagogy pushes students to explore the multiplicity of disciplines in an effort to shape them into well-rounded individuals with a holistic understanding of the world. Other courses that left a profound impact on Stuti were Shakespeare and the World offered by Professor Jonathan Gill Harris and Professor Madhavi Menon and Economic and Public Policy offered by A.K. Shiva Kumar.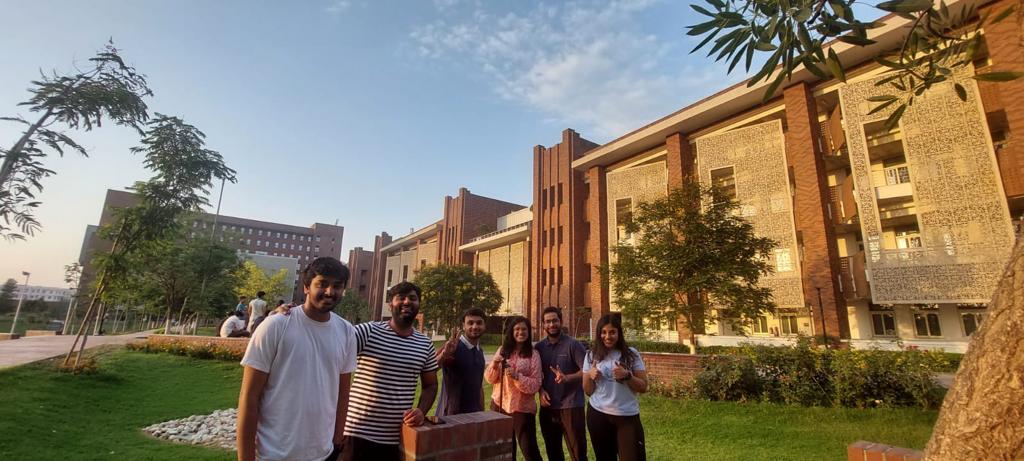 The Experiential Learning Module (ELM) forms a core component of the YIF curriculum where the Fellows work in groups on real-world projects from diverse sectors in collaboration with partner organisations. For their ELM Stuti and her team worked with a biotech company and handled the post-production process (regulation, marketing, strategy, etc) of their new product—the UTI detection kit. "I loved my team because not only was it composed of passionate individuals who chose the project and each other but also because my peers came from such diverse backgrounds: one was a computer science engineer, one was a literature major and the other was an economist", said Stuti. Over the last ten years of the YIF, projects have spanned diverse domains and sectors, including government and policy, entrepreneurship, social development, education, art and heritage, media and communications, and research among others.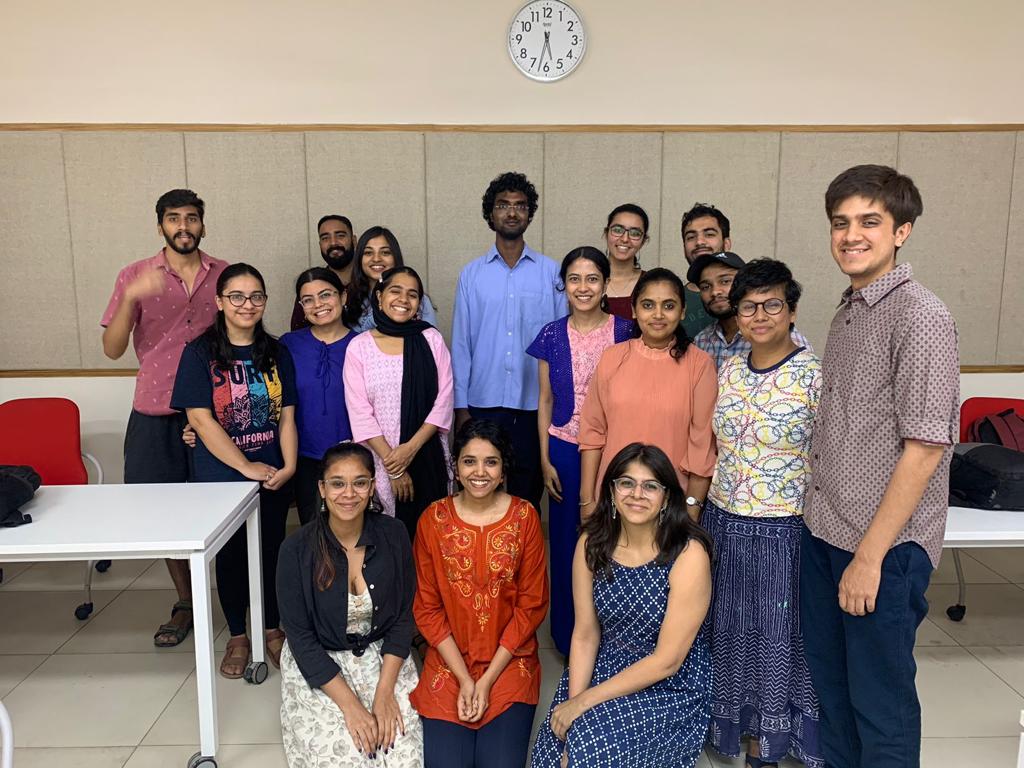 Freshly out of the Fellowship, Stuti has been selected for the prestigious Unilever's Future Leaders Programme (UFLP). An accelerated development programme designed to prepare future leaders for business roles, it gives graduates the opportunity to learn all about Unilever's 400 diverse brands, business and sustainability efforts. Over a span of 12 months, Stuti will be placed in different roles across India to get experience in different sectors. "The Young India Fellowship quite literally prepared me for this. In a professional setting, you cannot just be like 'Oh I don't know this so I won't do this'. That kind of attitude does not work in leadership positions. UFLP is sort of like an extended liberal arts education but in the business world" said Stuti. She asserts that liberal arts education has given her the required confidence to work across different roles and disciplines in an efficient and informed manner. "Coming from an engineering background, I never thought that I could ace a filmmaking course at YIF – but I did! This taught me so much about my own self and how if I put my heart and soul into something, there is no way I will not be able to achieve it", she proudly exclaimed.
As Stuti looks back on her year-long journey, she says that the most important thing she is taking back is the newfound community that YIF has given her. "When driven individuals from across professional domains and geographical locations come together in one place—it is a powerhouse! Unlike my time at engineering school, the only homogenized experience that existed here was the sense of 'family' we felt towards each other. I know that wherever I go, I would be able to contact a YIF and they will welcome me with open arms."
---
(Written by: Saairah Mehta, a rising second-year student studying Political Science and International Relations at Ashoka University)