Building a connected and inclusive community
Ashweetha Shetty, President, Ashoka Alumni Association 2018-2020, Young India Fellow, Batch of 2013, talks about her vision for the Alumni Association and her ideas for an inclusive community.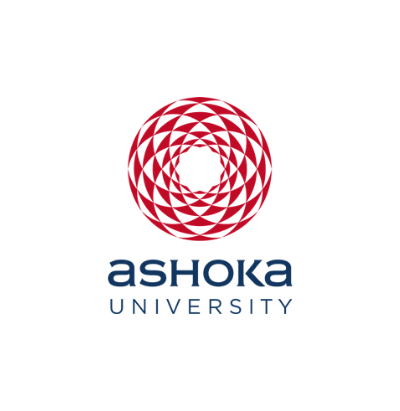 Office of PR & Communications
2 February, 2018 | 6 min read
What inspired you to contest in the elections?
I still remember the second day of my fellowship. We were asked to introduce ourselves. Coming from a rural background with no fluency in English, I was in tears with my voice trembling and hands shaking. One year later, at the time of my graduation I held my head high in the truest sense to receive my diploma. Living my story helped me to understand how transformational this place could be. I owe a debt like many others and always wanted to contribute to the institution I so deeply love and grateful for. In addition to all the exposure at YIF, I was also made aware of the lack of women in key leadership positions and its consequences. That really bothered me. Whenever something affects you deeply, I believe it is important to ask, what am I doing to help change it? Having said all this, my decision to stand for elections was a very intuitive one. When I had an option to accept nominations of either president or director, I chose President. I felt I could take this opportunity to contest and see what I could learn and contribute.
How does it feel to be elected as President?
I have never imagined that I would be elected as a President. So I am entering into this role with a deep sense of gratitude, faith and a lot of uncertainty. And I consciously remind myself, that there are so many people standing together with me on this every day.
What is your short-term plan and long-term vision for the Alumni Community? What are the specific areas in which you are hoping to act upon, as priority?
In the short term I want to keep bringing in more voices to AAA and then create task forces for some of the already identified concerns like mental health, diversity and inclusion, sexual harassment, lean-in groups for women and career support for alumni. I am planning to have a conversation with alumni on the kind of association they want to build and to deepen our understanding on our shared identity, vision, mission, values and culture. I feel that will inspire us to create some action items for our office term. My long term vision is to create a vibrant community where every one of us is interested and invested in the growth of this institution and each other, where each one of us feels proud to be the part of this legacy. I also feel we need to equip AAA with resources and information needed by members of community to live their purpose.
Would you like to say anything about the support from the alumni community?
I had a call from a fellow other day, He said, "I didn't vote for you, but I would really like to support you in all ways I could." That says a lot about our collective identity. We are going to work together irrespective of whom we like and have faith in.
What is your idea of an "inclusive and more connected community"? Could you share your ideas on working towards making this a reality?
"We leave no one behind"! This is my idea of an inclusive community. We are all together in this. What affects one person affects all of us.
I also want to add, my deep rooted belief in building a more connected and inclusive community comes from my childhood experiences. I grew up in a highly demarcated society. In our school attendance register, in addition to our names, our social identities were also mentioned! In our village panchayat meeting, only the voices of rich could be heard, and the preference of male child existed in every single household.
What are your expectations in terms of involvement or contribution from the Alumni community?
We all know that any community which embraces all its members will be healthier, stronger and more productive community. I believe that if the alumni engages more, we can truly do something powerful. Personally, I truly want to see alumni working together in creating music, products, research papers, books, workshop, building institutions and more. As ambassadors of this community, it matters what we choose to do and how we do it. I have faith that this community will give the energy, inspiration and support to create positive change.