Calling applications for Child Rights Fellowship 2021-22!
A strategic collaboration between DCPCR and Ashoka University to drive policy changes for Child Rights in Delhi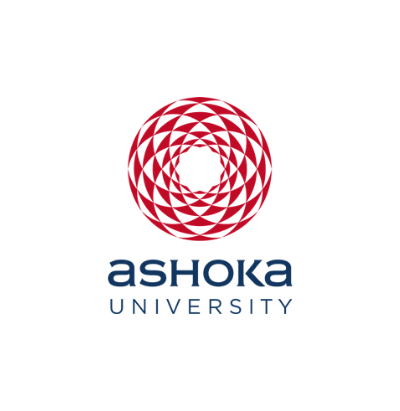 Office of PR & Communications
23 December, 2020 | 8 min read
Over the last few years, the Government of Delhi has been at the front and centre of driving the mission of child welfare, development, and protection. The Delhi Commission for Protection of Child Rights (DCPCR) spearheads the responsibility of safeguarding the rights of children in the region. These rights are the product of a vast and interconnected system, which is situated at the intersection of health, education, and safety.
While steady progress is being made to achieve an enabling environment for child rights in Delhi, the suspension of programme activities like immunisation, classroom teaching, etc due to Covid-19 can potentially turn the clock back on the advances made. In view of this, it is critical to take swift action to safeguard children's rights to survival, protection, education and development to mitigate the distress caused due to Covid-19.
To catalyze the progress of strengthening Child Rights in Delhi, Ashoka University in collaboration with DCPCR, Govt of Delhi has launched a Fellowship which will place young professionals with the local authorities working with child rights. As young talent, the Fellows will bring in fresh thinking and inputs for research, planning and execution, community advocacy, outcome management, and evaluation.
What the Fellowship entails:
The Child Rights Fellowship is a strategic collaboration between DCPCR and Ashoka University to engage young professionals in improving and supporting the agenda of Child Rights and Welfare in Delhi NCR while driving mass impact on ground.
The Fellows will get an opportunity to work on-field in the assigned district for 1 year while receiving training, mentorship and support for professional development from government officers and the programme team at CRF.
Each Fellow will receive a remuneration of Rs. 50,000/- per month, subject to taxes, including reimbursement of Rs. 5000/- which will be given for communication (monthly bills of postpaid connection of mobile and internet dongle) and office expenses (printing, stationary etc.). In addition, travel expenses for field visits undertaken in the district will be reimbursed, based on actuals.
How it will create impact:
There are 6 divisions of work under Delhi Commission for Protection of Child Rights (DCPCR) – Health and Nutrition, POCSO, Juvenile Justice, Protection Against Substance Abuse Amongst Children, Education and Children with Special Needs, and Child Labour and Trafficking.
Fellows will work closely with DCPCR and government stakeholders as well as departments within the district administration to de-bottleneck implementation challenges and drive accountability and efficiency in the domain of child rights within the state.
What candidates can expect:
CRF will provide a platform for 5 young professionals to work on policy implementation, data analysis, and reforms for child rights, strengthen existing initiatives and make a real-time impact by engaging with government stakeholders.
At the beginning of their tenure, the Fellows will attend a 10-day long induction which will impart a nuanced understanding of policy, governance and legislative processes and equip them with hard skills and soft skills, to enable them to perform well during their time in the Fellowship.
Refresher training on subjects related to policy, legislations and governance will also be organised throughout the year for ongoing professional development.
The cohort of 5 Fellows will be instrumental in driving stories of change for child rights in Delhi, resulting in palpable and visible impact on ground.
Diversity Hiring:
We seek to recruit a diverse pool of Fellows and would strongly encourage candidates from all religions, castes, gender groups, and geographical regions to apply for the Fellowship.