Catch them young
Read what the three winning teams at The Startup Weekend at Ashoka have to say.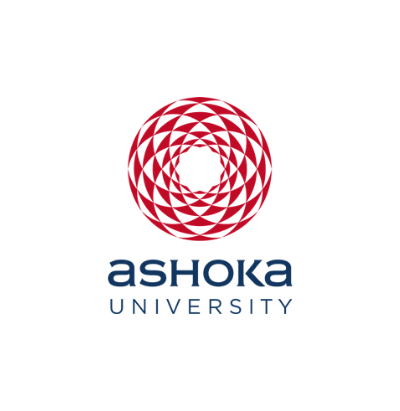 Office of PR & Communications
1 January, 2015 | 10 Mins read
Ashoka University hosted a 'Startup Weekend' in monsoon semester (September to December 2014) which had participants from the undergraduate batch and YIF (Young India Fellowship), the post graduate program in Liberal Arts and Leadership at the University. Surprisingly, more than 55 percent of the students in the event were undergraduates, signifying that younger minds are equally inclined towards the idea of entrepreneurship.
This concept of a Startup Weekend is driven by Google worldwide and is hosted by universities globally. This 54 hour event saw participation from 74 students. Thirty six ideas were presented on the first day; 12 ideas were voted as top ideas and finally 10 were presented before the jury.
The Jury comprised Ashish Gupta (Founder, Ashoka University and COO, Evalueserve), Pranay Gupta (Partner, 91Springboard) and Pranjal Modi (Member, Jagriti Yatra). The winning teams will be mentored by the judges and have also been offered co-working space in Delhi. The Centre for Entrepreneurship at Ashoka will be working with the teams to help build on the ideas and preparing them for seed funding. We profile three groups that made it to the finals and will be getting mentoring from Ashoka University to build their idea into a startup.
Startup: Bacano Booth
Members: Priyanka Roychoudhury, Aakanksha Sinha, Anandita Kumar, Ragini Pillai and Mustafa Baqari
Concept: A food van which comes to your college neighbourhood and satiates your hunger with freshly made, hygienic Mexican food.
Ashokan's Speak:
Growing up in a family where parents used to find an excuse to cook something special, be it the time when my brother won a bronze medal in a kid's race or when I participated for the first time in a fancy dress competition, my love for food has been perennial. Ever since then I started nurturing a dream of owning a restaurant. Unfortunately, the conventional education system that I grew up in, it felt that my dream would just remain a dream.
However, as fate had planned out for me, I landed up as a part of the prestigious Ashoka University as a Young India Fellow. Among the hectic schedules, guest sessions, celebrations and the usual hustle and bustle, I somehow found myself in The Startup Weekend organized in the university. Hesitant and a bit concerned about getting rejected, I nonetheless made my pitch in front of everyone. And Voila! My idea got a tremendous amount of support from the audience. It gave me an opportunity to collaborate with people who shared my idea's feasibility and the passion for food. We brainstormed about the idea and decided to start a food truck business and we were fortunate to get guidance and advice from eminent entrepreneurs in the industry. The surprise came when my team actually went ahead to win the competition. It was a great experience to work in an environment which gave me space to develop my dream into a feasible business plan. It has helped reinforce my belief in making my dream a reality and I am working on my idea which can eventually allow me to own a restaurant with my own delicacies to serve.
( By Priyanka Roychoudhury, YIF, Class of 2015 )
Startup : Powermate
Members: Urvin Soneta, Vijay Lingam, Esha Swaroop, Rohan Sankhla
Concept: All appliances-One app. Using this app you can check the real-time consumption of electricity in rupees and also control the switches of the appliances anytime, anywhere.
Ashokan's Speak :
As children, we grew up wondering the reasons behind high electricity bills and thought there must be a way we can minimize it. Wouldn't it be great if we could measure the electricity per appliance and then manage cost? Powermate is our initiative to move towards home automation and make our energy consumption smarter and more efficient. Through it, we wish to make the invisible visible to consumers and show to them how they themselves are burning a hole in their wallets with their electricity usage habits. The idea first fit us at The Startup Weekend organized at Ashoka. Competing with equally innovative ideas through the course of the event we moulded our very own product and strengthened our pitch. With a team of only first-years, emerging second place in a competition with no age barriers surely did encourage us. Today, in a team five Ashokans strong, we are developing prototypes, attending other start-up events and mixers, talking USPs (Unique Selling Point) and SWOT (Strength, Weakness, Opportunity, Threat) analysis -we feel like we're on track to make this happen. And even if we don't, this is college after all, isn't it? Where else are we going to learn? So, let's automate with Powermate!
( By Rohan Sankhla and Urvin Soneta, Founding Undergraduate Batch )
Startup : Penned
Members: Aaishwarya Jain, TL Ritikaa, Akbar Surani, Minchu Kulkarni
Concept: An online social platform where people can come together, not only to read and write stories, poems, etc. but also to have loads of fun in between the lines. There you not only get feedback for your writing, but you can also get it published in regular magazines
Ashokans Speak:
Our startup Penned was basically the brainchild of a lazy midnight stroll across the campus. My teammates and I were walking past the library, taking a small break from our assignments. That is when we realised that while we have access to so many published European authors, there are numerous unpublished yet equally talented writers who don't have the resources to publish their works or find a large enough platform to make their work known, especially writers writing in regional languages. Thus we came up with the idea of Penned.
Penned is a social online platform, especially for book lovers to come together to write novels, poetry, articles, blogs, and share it with each other, thus forming a closely-knit virtual community. Penned will include multi-thread discussion platforms for people to put forth their views on various topics and have multi-perspective discussions. It will also give writers an option for self-publication at reasonable prices, which has been an issue for many aspiring writers, as per the survey we conducted.
The Startup Event was a huge help in moulding our otherwise scattered ideas about Penned into a well-structured unit. The multiple interactive sessions with the mentors helped us brainstorm in the right direction and come up with the final business model for Penned.
Thus, with Penned we hope to target a diversity of unpublished readers and writers, especially focusing on different vernacular languages whose literary works have been suppressed under the more popular European titles. We hope our startup serves as a stepping-stone for bringing together passionate book lovers from all across the country and help revive stories and poetry from various regions of India.
( Aishwarya Jain, Founding Undergraduate Batch )